Florida Lawmakers Pave Way for Walt Disney World Reopening
County: Your move, Disney.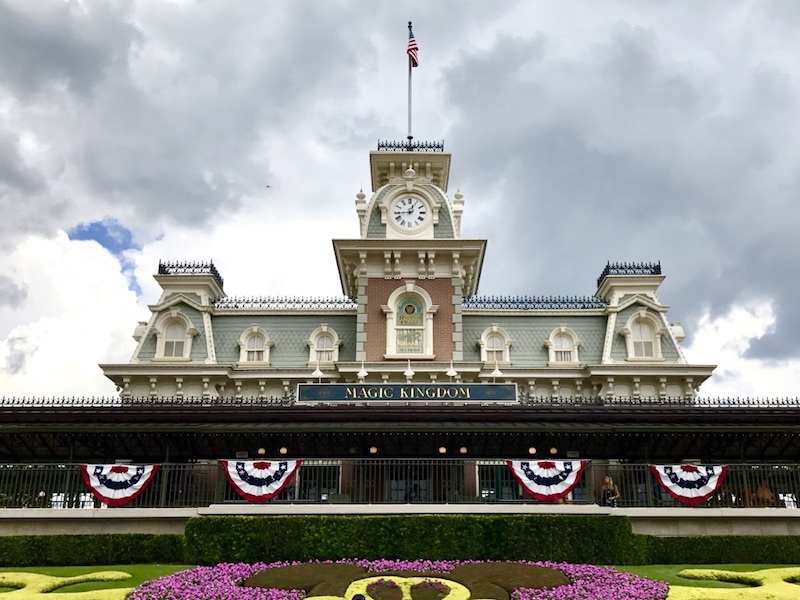 On Wednesday, Florida Governor Ron DeSantis announced that a Phase 1 reopening of most of the state could begin as early as May 4, 2020. During Phase 1, restaurants and retail outlets can operate at 25% of normal capacity. Face masks are recommended and social distancing encouarged. Large groups are still limited to just 10 participants or less. More populous venues like movie theaters and bars are to remain closed.
The plan closely mirrors President Trump's Opening Up America Again plan. If key metrics are achieved under Phase 1, areas would be cleared to move to Phase 2 after two weeks. Under Phase 2, larger venues like movie theaters and bars could reopen with "moderate" social distancing.
No specific direction was given to Disney or other theme park operators.
Meanwhile, Orange County assembled a local task force of more than 40 local business leaders including Thomas Mazloum, Senior Vice President, Resort & Transportation Operations for Walt Disney World.
Recommendations coming out of this task force include:
Masks and temperature checks for all employees
Frequent cleaning of ride vehicles and other surfaces
6 foot distancing in attraction queues
Hand sanitizer at park entrances & exits, attraction entrances & exits and restaurant tables
50% capacity for parks and restaurants under Phase 1, expanding to 75% under Phase 2
Hotel housekeeping limited to guest arrival / departure
Removal of glassware from hotel rooms
The task force co-chairman Chuck Whittall stated that theme parks can reopen at their discretion, after creating and implementing industry-appropriate guidelines:
"Theme parks and other venues of that magnitude shall each develop their own specific and unique set of guidelines following the CDC recommendations and using best practices that will protect the life, health, and safety of their employees and guests."
Orange County Mayor Jerry Demings agreed with the approach, likening the theme park complexes to small cities. Demings suggested that restaurants and retail shops on Disney property could begin to reopen in conjunction with similar operations thoughout the county and state, expressing confidence that "they will follow those guidelines because of their corporate responsibility and their potential liability and exposure."
Disney has not announced any potential reopening dates for its theme parks, hotels, shops or restaurants. Back in March, Walt Disney World introduced hotel incentives which encouraged guests to re-book cancelled trips for dates of June 1 or later.
Recently Disney Vacation Club agreed to extend the life of points impacted by COVID-19. Some points scheduled to expire on March 31, 2020 were extended to September 30.
Disney's theme parks in Hong Kong and Shanghai have reopened many hotels, shops and restaurants. Theme parks remain closed, however there have been reports of attraction capacity testing and social distancing measures installed.