Disney Parks and Resorts To Remain Closed into April 2020
Disney has confirmed its entertainment venues will remain closed past the original March 31, 2020 deadline, but refuses to name any new reopening estimate.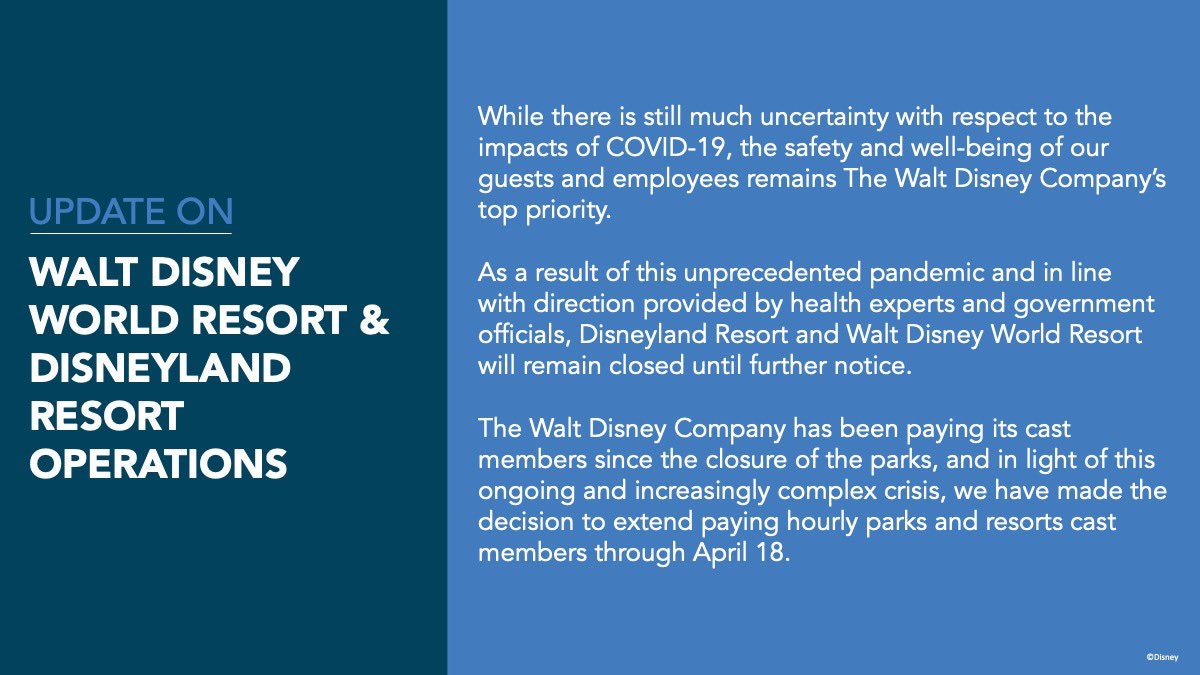 In an updated operational update for Disneyland and Walt Disney World Resorts, officials now confirm that there are no immediate plans to re-open the parks. Citing the advice of health experts and government officials, both the east and west coast resorts will remain closed "until further notice" as the nation battles the effects of the COVID-19 virus.
Residents of Orange and Osceola Counties in Florida have been ordered to stay at home for a period of at least two weeks which will run through April 9, 2020. Californians are currently subject to a similar order, though no ending date has been specified.
In its statement, Disney committed to paying hourly parks and resorts Cast Members through at least April 18.
Disney Vacation Club has not issued any revised statement since announcement of the extended closure. To date, DVC has been allowing most members to cancel impacted reservations without the normal Holding rules applied. Many members have reported they were allowed to bank points past the normal deadline and un-borrow points tied to cancelled reservations.
Contact DVC Member Services for assistance with any upcoming stays.