Toy Story Mania Preview in May?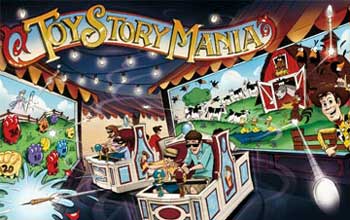 According to a source, Disney will soon announce Toy Story Mania preview dates for Annual Passholders and Disney Vacation Club members. The current dates being targeted are May 10th, 11th and 12th.
This newest addition to Disney's Hollywood Studios is expected to go into "soft" openings before the end of April with a formal grand opening scheduled before the Memorial Day weekend. During the soft opening period the attraction will be available to guests on a limited basis as Imagineers test and adjust the ride, and Cast Members are trained in its operation.
If past practices are followed, access to the ride on preview days will be limited to only Passholders and DVC Members (plus a limited number of family / guests.)