The City of Anaheim Planning and Building Department has recommeded approval of the project which would bring 350 Disney Vacation Club villas to the Disneyland Hotel. A planning report made available to the public provides detailed looks at the fully developed resort grounds, floorplans for each villa type and more.
In a report dated July 20, 2020, Anaheim Senior Planner Elaine Thienprasiddhi and Principal Planner Susan Kim concluded that The Walt Disney Company should be allowed to proceed with plans to add hundreds of additional timeshare units to the grounds of Disneyland Resort. The comments read:
"The proposed vacation ownership resort tower represents a significant positive investment that would enhance the visitor experience by providing additional options for accommodations in the Disneyland Resort. The proposed development complies with all guidelines and standards applicable to development in the DRSP. Staff recommends approval of this request."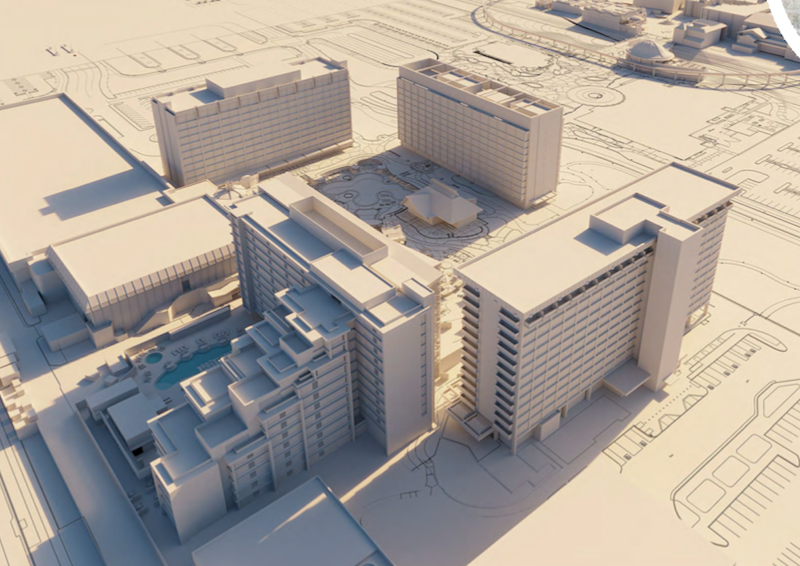 Regulations surrounding the Disneyland Resort Hotel District limit development to 5,600 hotel rooms, of which 150 may be Vacation Ownership Resort units or timeshare villas. 71 VORs already exist via the Villas at Disney's Grand Californian Hotel & Spa. Given that this new Disneyland project would exceed the 150-unit cap, additional approval from the City of Anaheim was key to moving forward.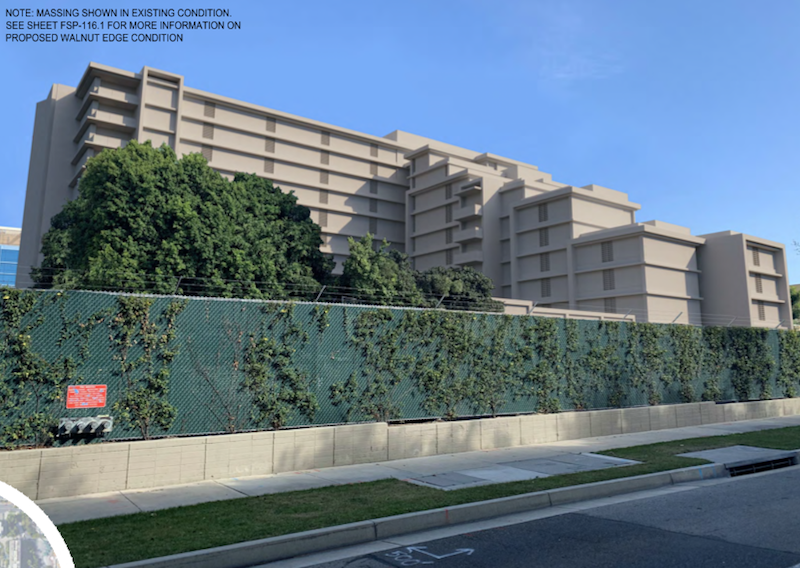 In October 2018, Disney scrapped an elaborate hotel plan when it could not come to terms with Anaheim lawmakers on a series of issues.
The 350 Disney Vacation Club villas will take the form of a 12-story tower on the grounds of the existing Disneyland Hotel. The resort will be a mixture of small 2-person rooms similar to the Tower Studios at Disney's Riviera Resort, plus Deluxe Studio, One Bedroom, Two Bedroom and Three Bedroom Grand Villa accommodations (see below.)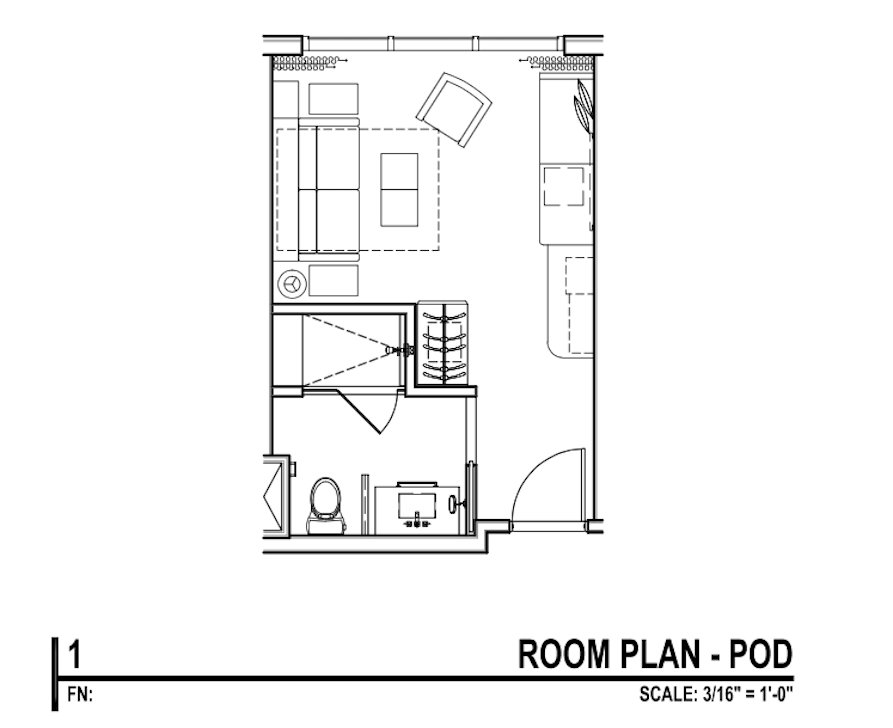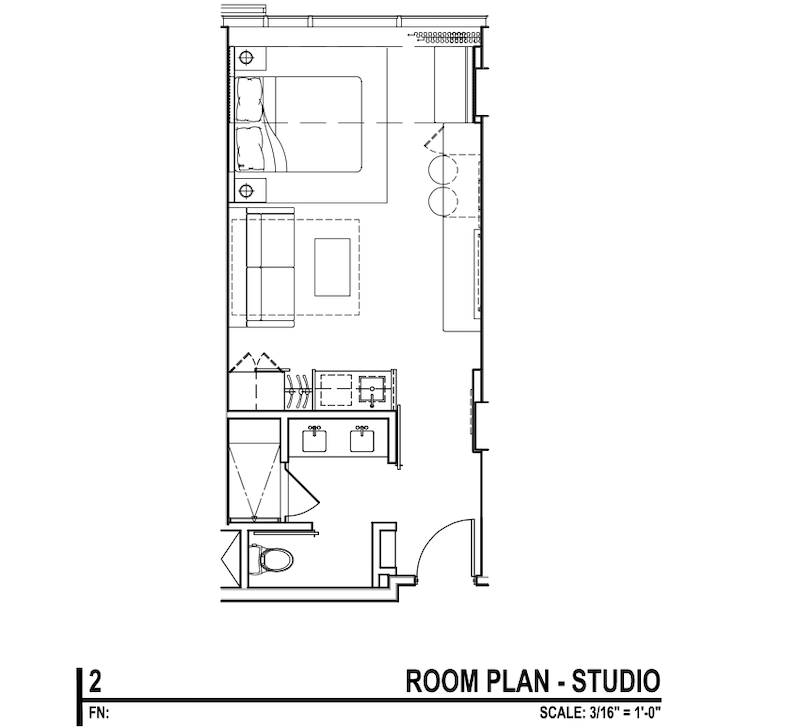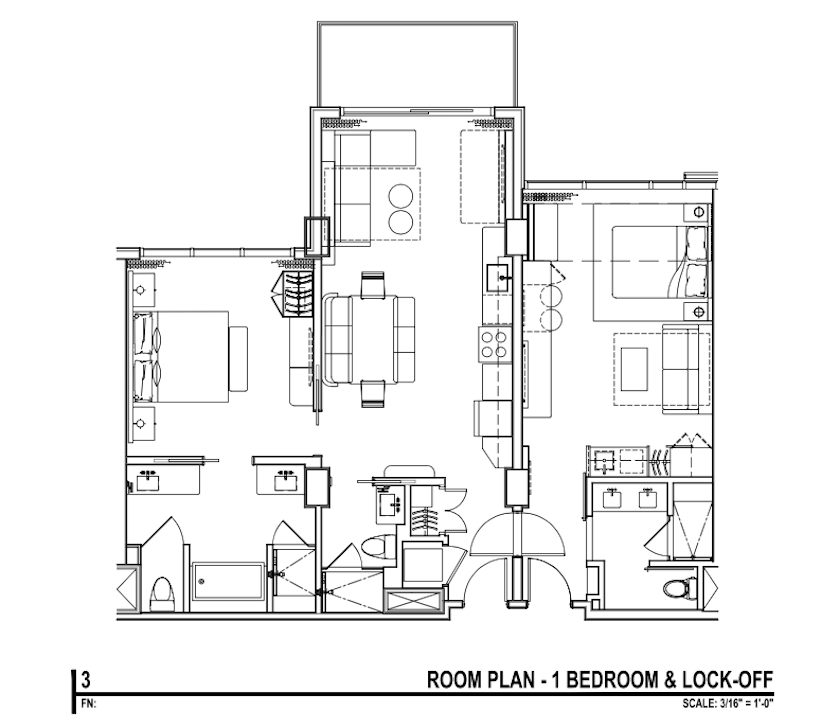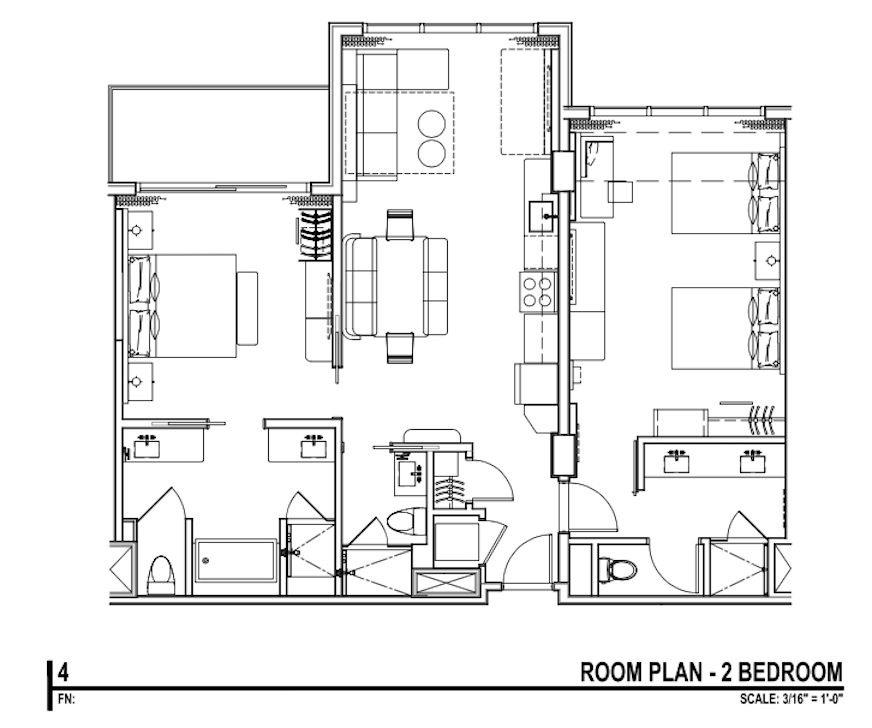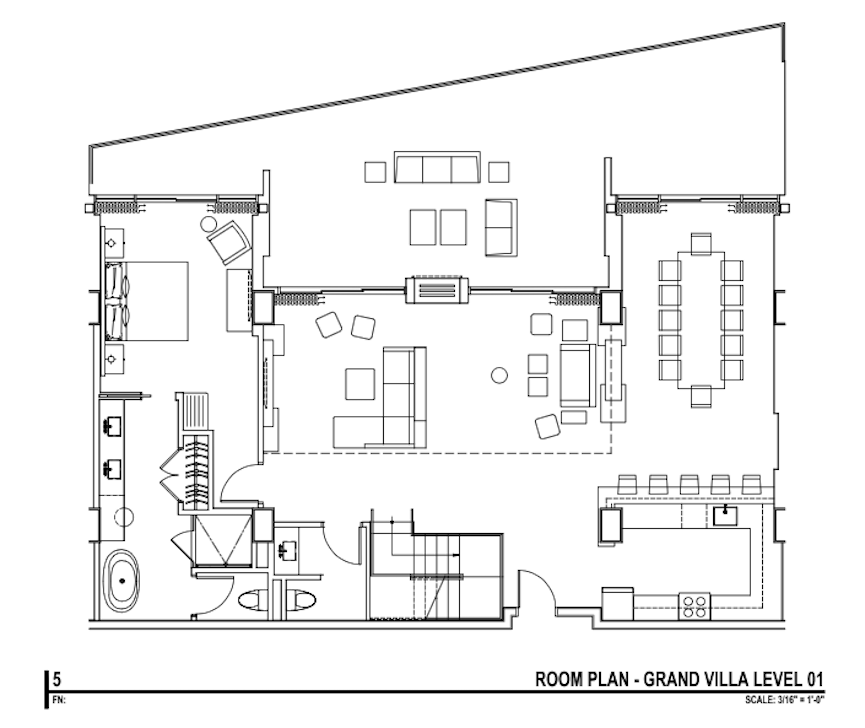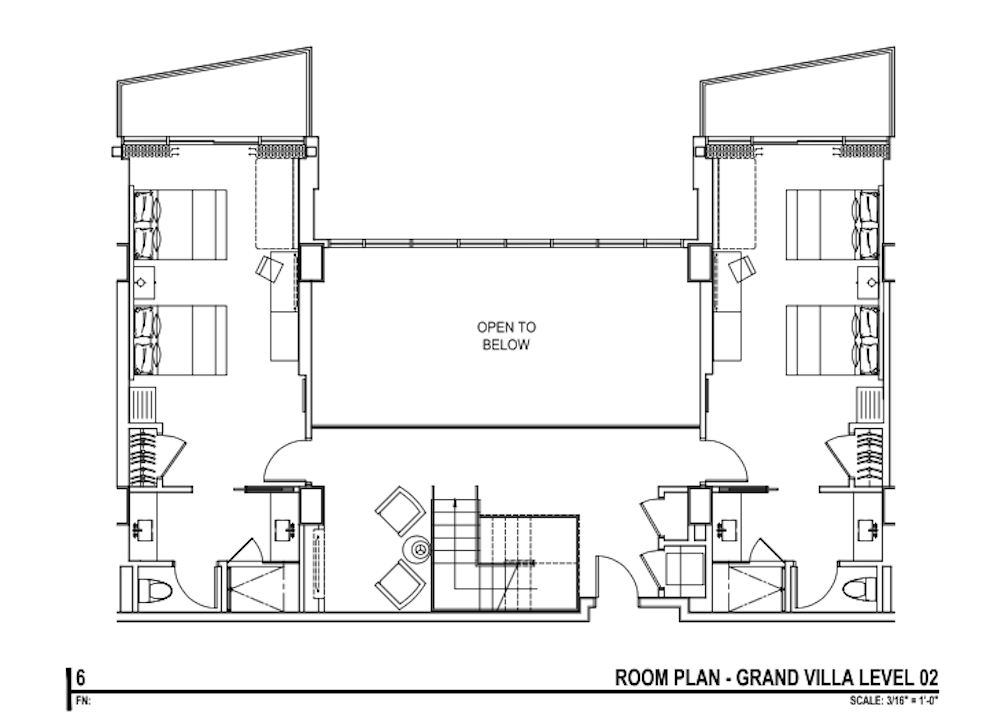 The western side of the building features a stepped design, which will minimize the visual intrusion to those living just off Disneyland property. In recent months, Disney has gone to great lengths to discuss plans with neighbors, including several one-on-one meetings and two virtual town hall sessions.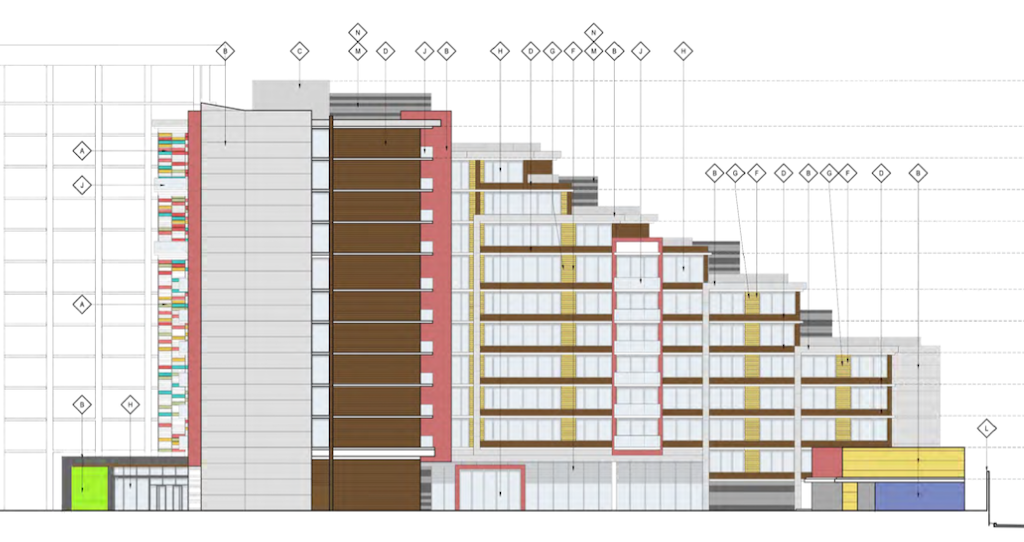 A traffic study conducted in May 2020 concluded that there would be no detrimental impact to nearby road systems or intersections.
Amenities featured in the new development include a 2400 square foot pool, a spa, outdoor bar, Community Hall, BBQ patio, fitness center and concierge desk. Guests would also have access to existing amenities at the Disneyland Hotel including the front desk, retail and restaurants.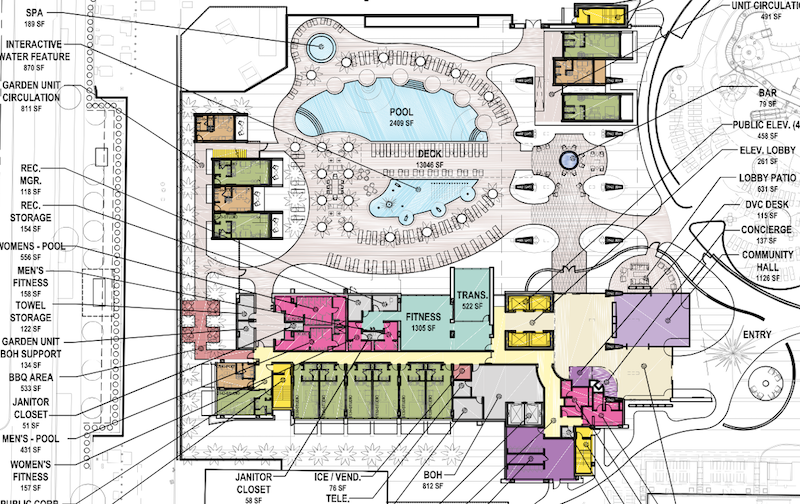 Project completion is slated for sometime in 2023.
BLOG COMMENTS POWERED BY DISQUS