Beaches & Cream 2019 Refurbishment Delayed
The resturant's fall 2019 refurbishment project will begin later than expected and likely finish later, too.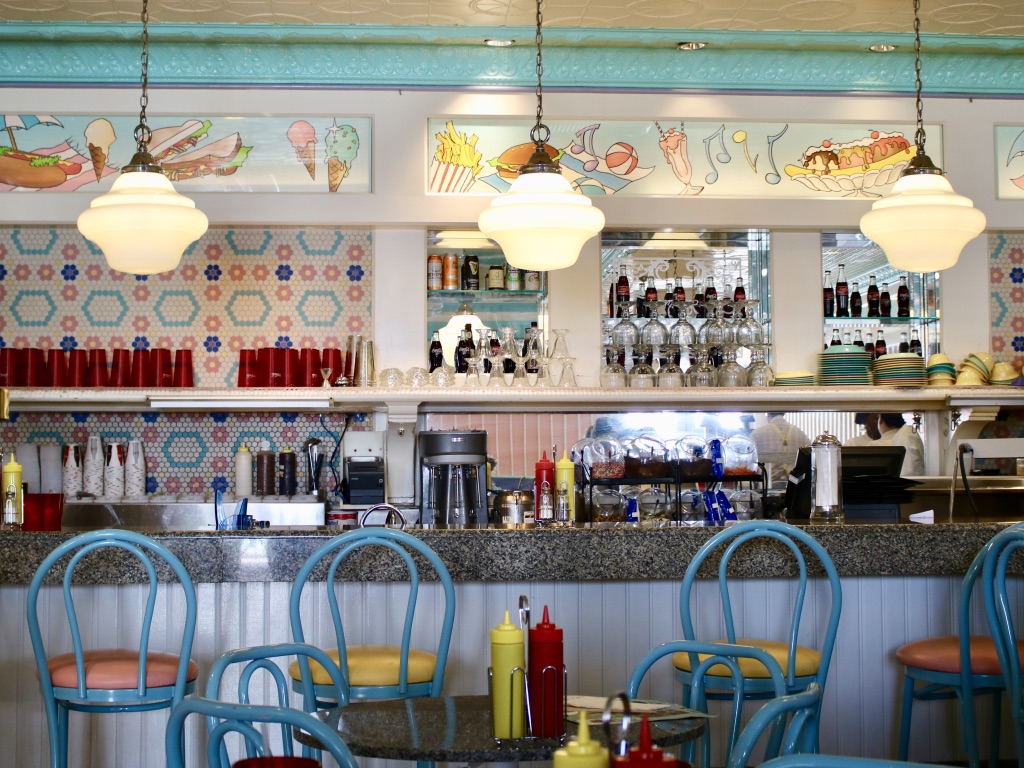 Back in February it was revealed that the Beaches & Cream Soda Shop at Disney's Yacht and Beach Club Resorts would close from August 1, 2019 through some unspecified date in December. That timeline has been pushed back by at least a few weeks. The Disney Dining website was recently updated to accept reservations through August 25, signaling a delay in the project start. The completion estimate is currently listed ambiguously as "winter 2019."
Reports indicate that, during renovations, the venue will expand its dining capacity by absorbing the neighboring arcade.
During the closure, resort guests will be able to purchase some ice cream products at a temporary location elsewhere at the resort.
The theme of Beaches & Cream reflects a midcentury soda shop. The menu features popular diner fare including burgers, grilled cheese, french fries and onion rings. Ice cream favorites include sodas, shakes and the iconic Kitchen Sink which is served with five different flavors of ice cream covered with "every topping we have."