DVC Reservation System Adds Park Pass Link
Disney Vacation Club members now have an easy way to confirm theme park availability before booking their villa stay.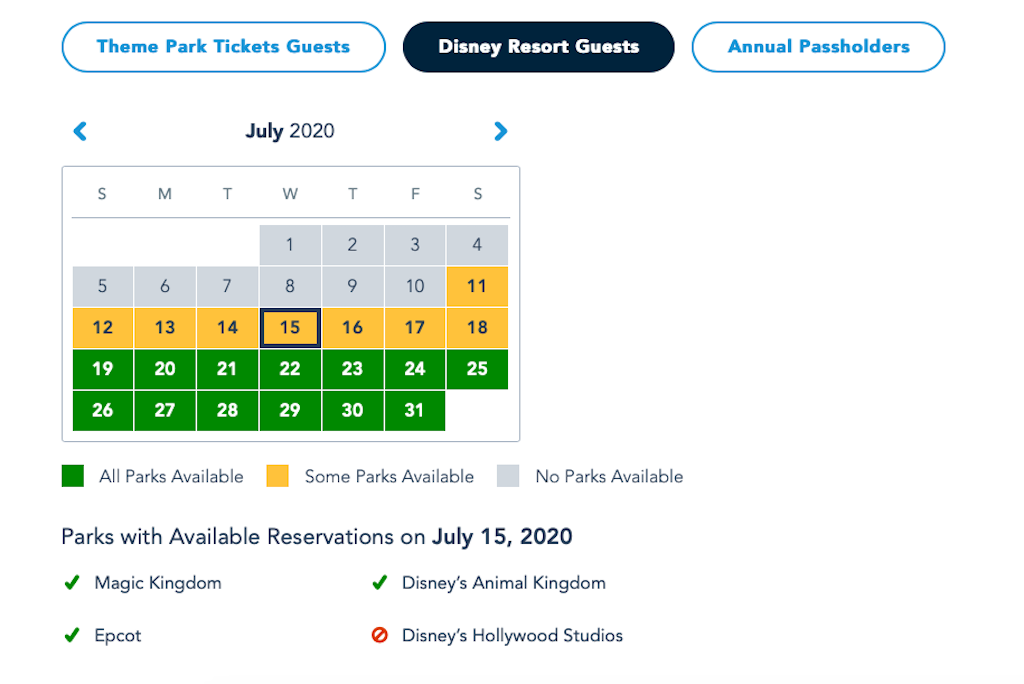 Earlier this week, Walt Disney World launched its Park Pass system. Until at least September 2021, Disney will require guests to pre-register for theme park admission. The new Disney Park Pass Availability page gives prospective guests a preview of park availablity for any given date. And that tool can be accessed directly from the DVC reservation site.
Clicking on the "check availablity for park reservations" link opens the Park Pass site in a separate web browser tab. DVC members preparing to book a hotel stay would want to click on the "Disney Resort Guests" tab. A calender will display each day with a green, yellow or red indictor to reflect theme park availability. Green means that all parks are still available for booking. Yellow indicates that one or more parks are full for the day. Red means that none of the 4 Walt Disney World parks have remaning capacity for the selected day.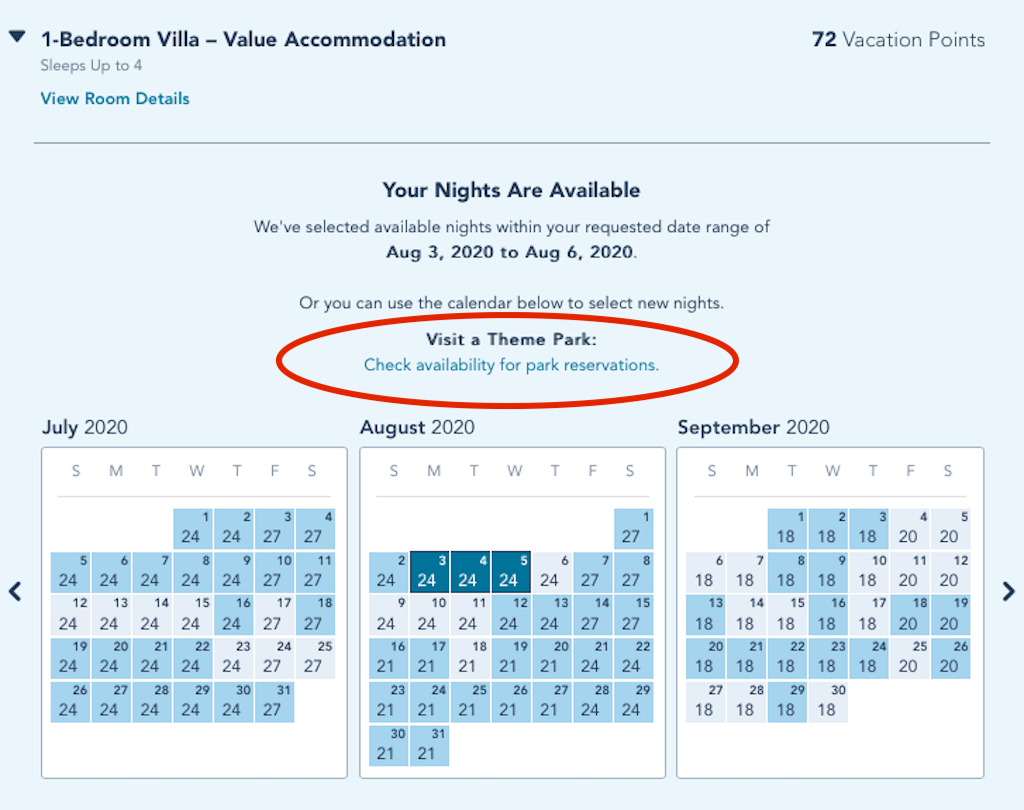 Clicking on a specific calendar day will reveal the exact status of each of the 4 theme parks.
Guests must have theme park tickets or an Annual Pass attached to their My Disney Experience account before they will be able to make Park Pass reservations. Annual Passholders are limited to 3 Park Pass reservations at a time unless their account reflects an upcoming Disney resort stay.
To view the current theme park status calendar, visit the Disney Park Pass Availability site.