After many years of gifting buyers backpacks and tote bags to celebrate their purchase, Disney Vacation Club has shifted to a water bottle and some other goodies.
Owning Disney Vacation Club points is an expensive venture, especially when purchased direct from the developer. Over the years it has been customary for DVC to reward buyers with an exclusive backpacks or totes to help manage those theme park essentials.
DVC has decided to change things up om 2022 with a new gift pack which includes a resuable metal water bottle, cooling towel and a pair of refrigerator magnets.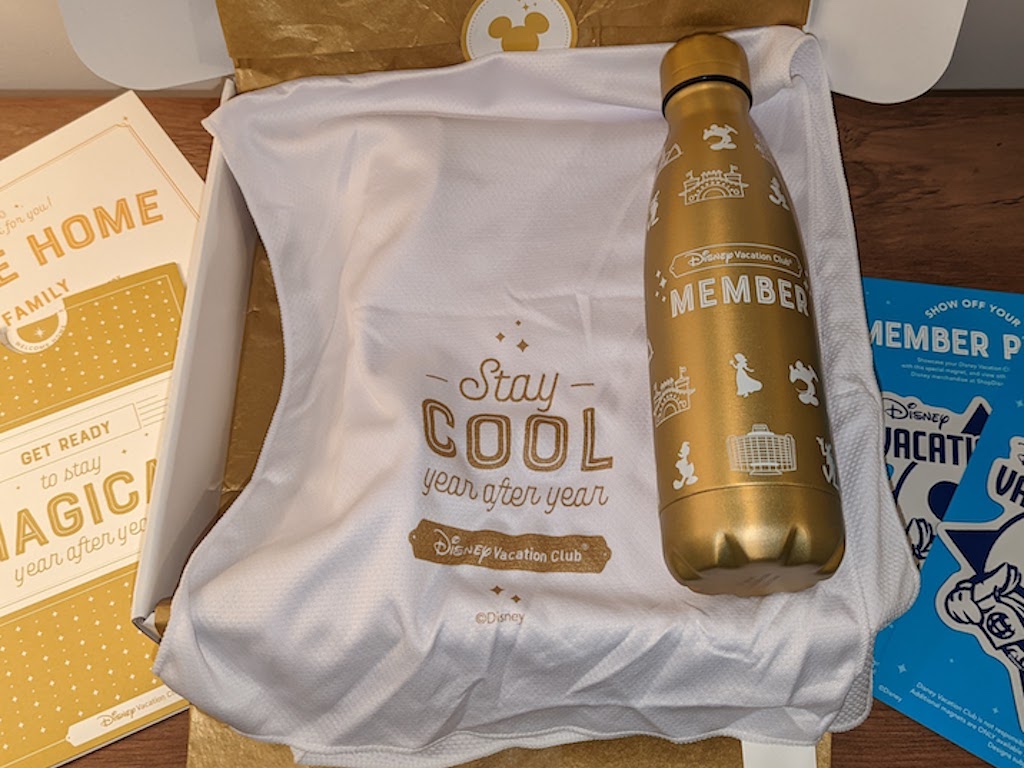 The bottle is gold with silhouettes of Disney characters and DVC resorts, emblazoned with the words "Disney Vacation Club Member." The cooling towel is white with gold lettering which reads "Stay cool year after year." The refrigerator magnets feature the same Mickey Mouse design as a recent member giveaway.
The items are packaged in an attractive box (below) labeled "Let the magic begin", which also contains a personalized "Welcome Home" certificate addressed to the family.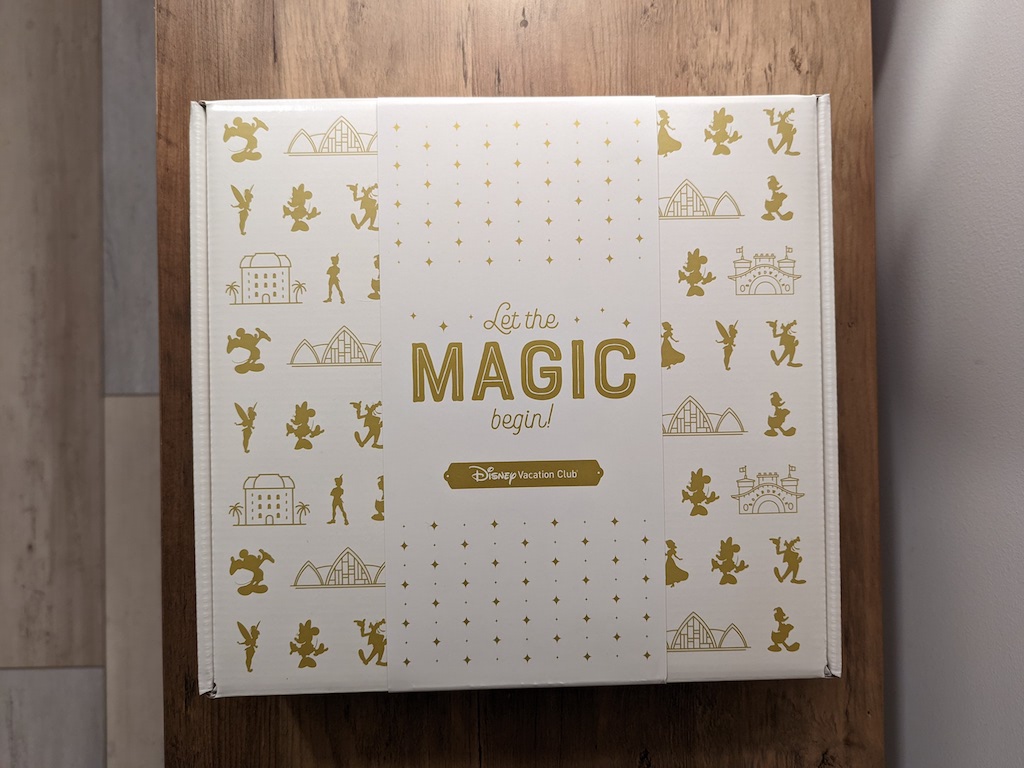 The giveaways are sent with any size new or add-on purchase made direct from Disney Vacation Club, typically arriving a few weeks after the transaction is complete.
Thanks to Dan (HigitusFigitusMigitusMum! at DVCinfo.com) for the photos!
BLOG COMMENTS POWERED BY DISQUS