Disney, Amazon Bring Custom Voice Assistant to Hotel Rooms and Homes
"Hey Disney, tell me about the new voice assistants coming to Disney Vacation Club villas."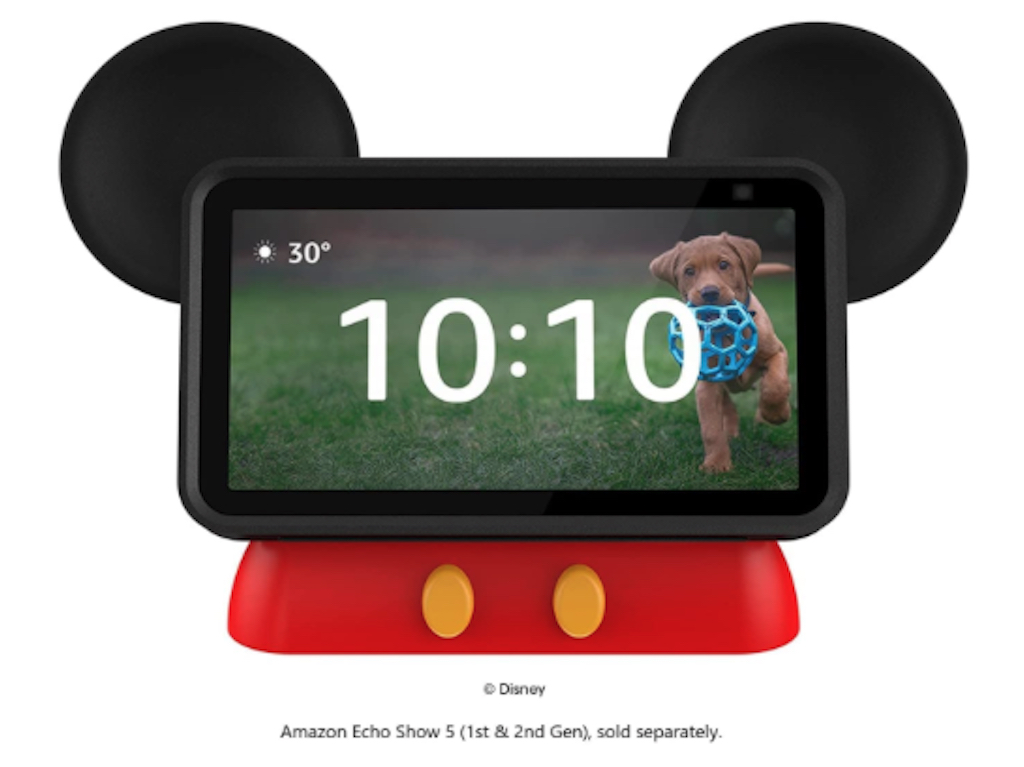 Amazon and Disney have announced a partnership to bring a custom voice assistant to Disney hotels beginning in 2022. Dubbed "Hey, Disney!" the program will utilize Disney characters and stories to aid guests during their resorts stays.
As part of Amazon's Alexa for Hospitality initiative, guests will be able to use voice commands to request additional in-room amenities like blankets and towels, inquire about theme park hours or where to find their favorite snacks. The system will be able to provide Disney-related trivia questions, music and stories.
More than 1000 interactions are featured with a character lineup that includes Mickey Mouse, Olaf and Dory.
The custom Disney Amazon assistant will even be available for in-home use. Next year, "Hey, Disney!" will be available for purchase in the Amazon Skills Store for use on all supported Echo devices.
Owners of the Echo Show 5 can preorder a Mickey-inspired OtterBox Den Series stand (pictured above) for $24.99 by visiting amazon.com/MickeyMouseStand.
"Hey, Disney!" is scheduled to debut in Disney hotel rooms in 2022.