DVC Presence During Disney Cruise Line Reboot
Disney Cruise Line has finally retunred to sea domestically and Disney Vacation Club is still along for the ride, albeit with a reduced presence.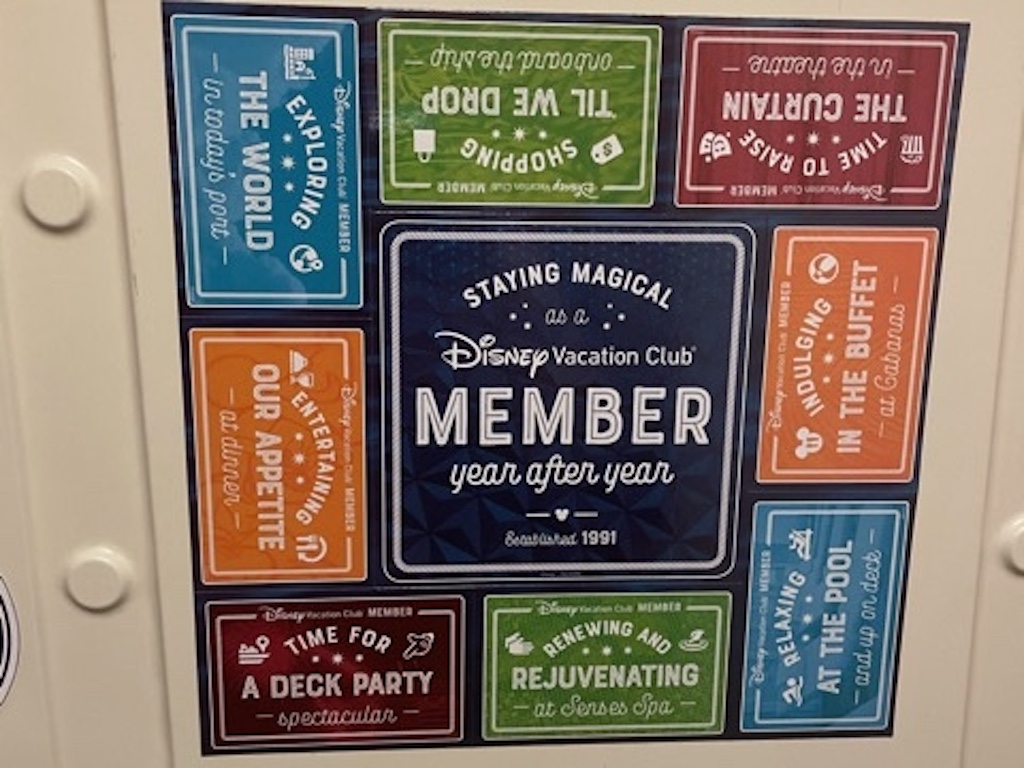 The Disney Dream departed Port Canaveral on August 9 for a 4-night voyage to the Bahamas. This is the ship's first sailing since COVID-19 struck in early 2020.
Among its passengers is Sandy from the Let's Talk Dis Podcast, who provided us with a brief look at how things have changed from the Disney Vacation Club perspective. New door magnets debuted, as shown above. They are also giving away DVC baseball caps and lanyards. Other promotional items have apparently been ordered, but did not arrive in time for this trip.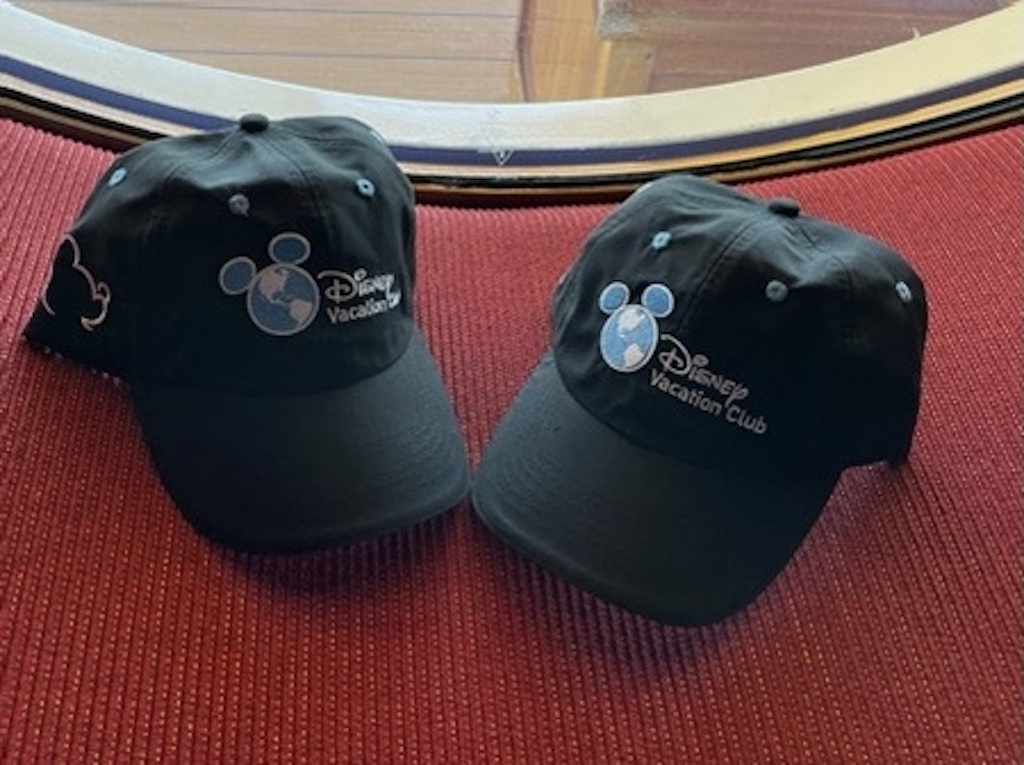 Disney Vacation Club still maintains an information desk on the ship. It is staffed during evening hours. Members and prospective members are welcome to inquire about the DVC program, its resorts or the ability to purchase points. Unfortunately there are not any exclusive on-board point discounts being offered at this time.
Also gone is the Disney Vacation Club "welcome aboard" celebration for members.
The Disney Dream is scheduled to make 3 and 4-night voyages to the Bahamas in the coming months. Many features and procedures have changed due to the impact of COVID-19. Those with scheduled cruises are advised to read all materials carefully and follow Disney's guidance.
In June 2022, Disney Vacation Club members will sail aboard the second ever voyage of the Disney Wish, the fifth ship set to join the Disney fleet.