Getaway Days Attendees Can Still Save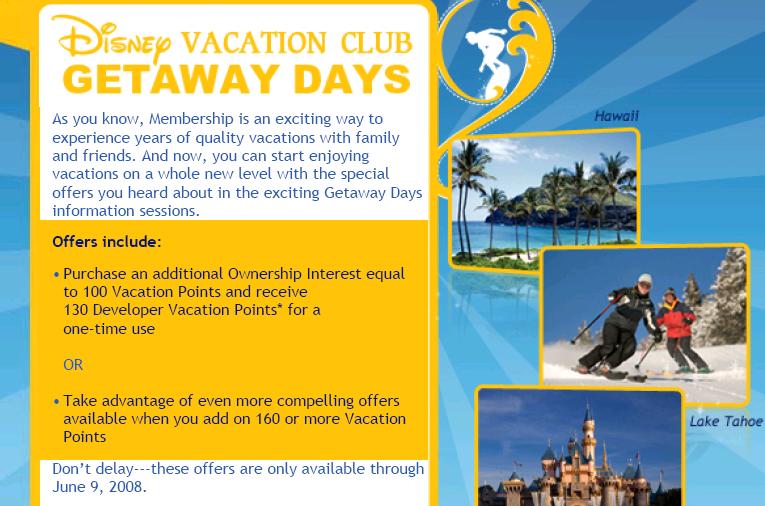 Attendees of Disney's Getaway Days in California have a few more days to take advantage of the promotional pricing offered during the event. The special discounts and bonuses offered for add-on purchases remain available until June 9, 2008.
Depending upon the number of points purchased, special offers included free Annual Pass vouchers, Concierge Collection stays, Adventures by Disney trips and even a stay in the Mickey Mouse Penthouse.