Direct Sales Drop in September 2021
For seven consecutive months, direct sales of Disney Vacation Club points exceeded the 110,00-point mark. That streak came to an end in September 2021.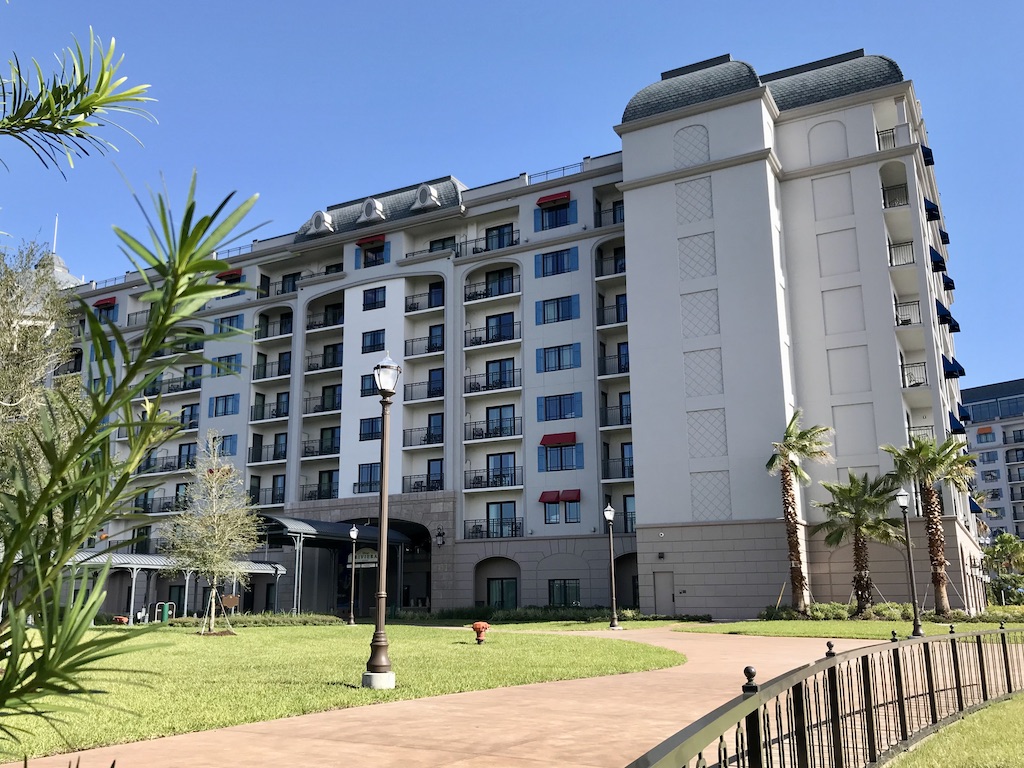 In September 2021, 99,802 points were sold for the 11 Disney Vacation Club resorts located at Walt Disney World. Disney had averaged almost 131,000 points in the previous seven months; thus, September's numbers represent a significant drop in sales, However, direct sales tend to fluctuate from month to month, especially as Disney recovers from the COVID-19 pandemic, so not much should be read into a single month's sales data.
For the fourth month in a row, Disney's Riviera Resort and Disney's Old Key West Resort finished 1 - 2 in sales, accounting for almost 75% of all points sold in September between them. No points were sold for the Villas at Disney's Grand Floridian Resort, the first time that has happened since sales started for that resort in June 2013.

Another unusual aspect of September's sales data is that Boulder Ridge Villas at Disney's Wilderness Lodge sold 1,387 points. Although a small number compared to the other resorts, it is the first time that Boulder Ridge Villas' sales reached the 1,000-point mark since April 2017 and it is its best month since 2,378 points were sold in April 2013.
Disney's Riviera Resort — In September 2021, 58,294 points were sold for the Riviera Resort, the second lowest monthly total for the resort in 2021. For the year, Riviera is averaging 70,203 points in monthly sales.
Disney has now sold 2,342,131, or 34.8%, of the Riviera's 6.7 million points. This includes 79 Riviera deeds containing 6,125 points that Disney has reacquired via buybacks and foreclosures.
Disney has declared 147 of the Riviera's 341 vacation homes for the DVC inventory. The last declaration was made on January 15, 2021, and Disney still has about 571,000 points it has declared but not yet sold to the general public. It has used 42 of the 48 residential units it has declared to support sales. As its number of declared but unsold points continues to dwindle, Disney will need to make another declaration for Riviera fairly soon. As more vacation homes are declared, more villas will become available for DVC members to book using points.
In September 2021, two Fixed Week deeds were sold for Riviera, bringing to 86 the number of Fixed Week deeds sold for the resort. The vast majority - 70 - have been sold for vacation stays in the last three months of the year.
The sales data includes all 11 DVC resorts at Walt Disney World, as well as Disney's Vero Beach Resort, and Disney's Hilton Head Island Resort. Point sales data is not available for the Villas at Disney's Grand Californian Hotel. The data is compiled from deeds filed by Disney Vacation Development and recorded with the Orange County (FL) Comptroller, the Indian River County (FL) Clerk of Court, and the Beaufort County (SC) Register of Deeds. Thanks to Chris for assisting in the compilation of the sales data.
---
Wil Lovato is a contributor to DVCNews.com and has been a Disney Vacation Club owner since 2009. His DVC Home Resorts include Bay Lake Tower, Animal Kingdom Villas, and Aulani. He can be found posting on many Disney discussion forums under the username of "wdrl."