Direct Sales Take a Step Back in May 2021
After three consecutive months of increasing numbers, direct sales of Disney Vacation Club points dropped nearly 10% from the prior month.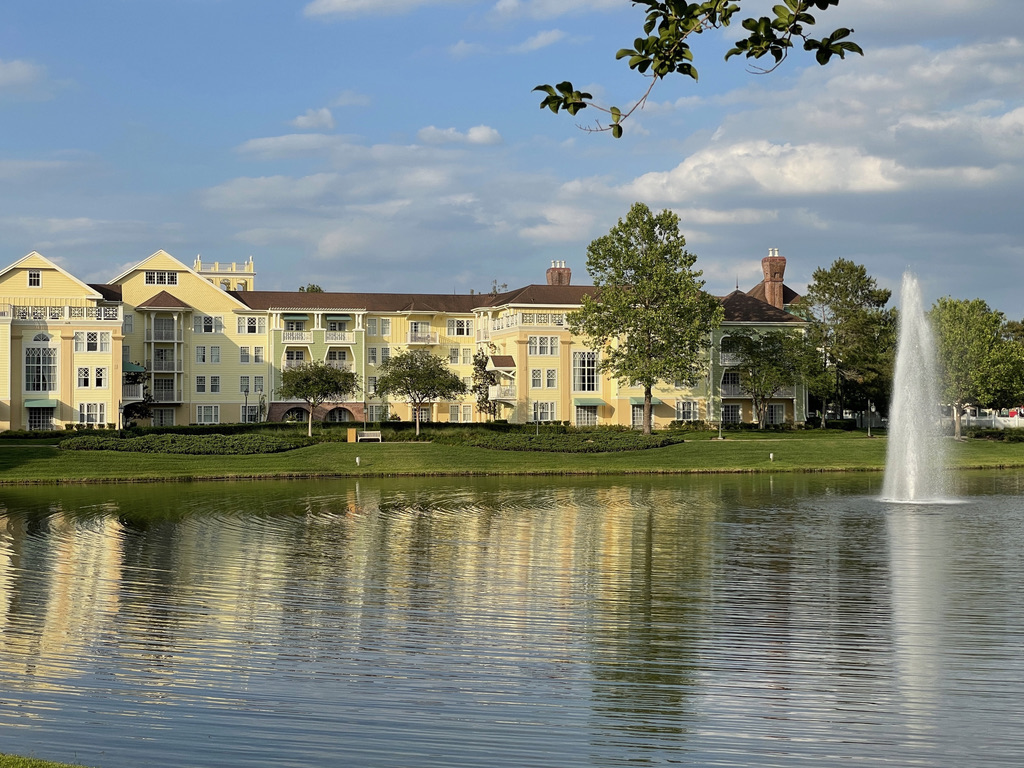 Disney's Saratoga Springs Resort & Spa
Sales for Disney's Saratoga Springs Resort & Spa remained strong in May 2021, resulting in a 46.0% increase in sales volume over the previous month. Copper Creek Villas & Cabins at Disney's Wilderness Lodge also saw an 8.7% improvement as it recorded its best month since September 2019. However, these strong sales numbers could not offset a 30.8% decline in sales for Disney's Riviera Resort.
Overall, in May 2021, the DVC resorts at Walt Disney World recorded 135,457 points in sales, a drop of 9.5% from the 149,605 points sold in April.

Despite the weaker May numbers, direct sales are trending upward. May 2021 marks the fourth consecutive month in which sales have exceeded 100,000 point. For the first five months of 2021, sales are averaging 121,125 points a month, a definite improvement over the 94,408 points the DVC resorts averaged in sales over the last five months of 2020.
Disney's Riviera Resort — In May 2021, 61,375 points were sold for Riviera, the newest resort in the DVC system. Riviera has now sold 2,064,212 points, or 30.6% of its 6.7 million points. Since sales began, Riviera has averaged 79,562 points a month.
In the past, the resort that is the focus of Disney's marketing efforts would account for 75% or more of all points sold for the Walt Disney World resorts. From May 2018 to March 2019, as Copper Creek Villas & Cabins was finishing its run as the primary resort, it accounted for 77% to 86% of all point sales in a given month.
By comparison, in May 2021 Riviera accounted for only 45% of all direct sales. Saratoga Springs and Copper Creek combined for 33% of the points sold in May.
The decline in Riviera sales might be due, in part, to a reduction in some purchase incentives effective in early May 2021. The cost of a 200-point Riviera deed effectively increased by $6 a point.
Another four Fixed Week deeds were sold in May for Riviera. So far, 61 Fixed Week deeds have been sold: 52 studio deeds; 3 one-bedroom deeds; 5 two-bedroom deeds; and 1 grand villa deed. The 61 deeds account for 13,204 points, which is only 0.6% of the Riviera points sold to date.
Disney has declared 147 of the Riviera's 341 vacation homes for the DVC inventory which, in terms of points, accounts for about 43.2% of the its 6,7 million total points. At the end of May 2021, Disney still had about 850,000 declared but unsold points at its disposal. Given the current rate of Riviera sales, it may be several months before Disney will need to declare more inventory for the resort.
Villas at Disney's Grand Floridian Resort & Spa — On May 17, 2021, Disney announced it will be adding 200 villas to the Grand Floridian condominium association. No information was released about when sales will begin or what the price per point will be.
Disney has not actively marketed points for the Grand Floridian since Spring 2015. Since then, sales have been steady but very low. In the 12 months (April 2019 to March 2020) before the start of the COVID-19 pandemic, the resort was averaging only 2,212 points in monthly sales.
It is not known when DVC intends to begin selling the new residential units, nor how they will price this second phase of an 8-year old destination. Most recently, the resort was priced at $255 per point, rate more than 25% higher than the two actively-marketed locations. This higher pricing is typical, reflecting both the scarcity of points for a "sold out" property and DVC's desire to drive customers to newer, more profitable options.
Add-on pricing for the resort was recently removed from the DVC website. DVCNews will continue to monitor sales for the Villas at Disney's Grand Floridian Resort & Spa and report as this story unfolds.
The sales data includes all 11 DVC resorts at Walt Disney World, as well as Disney's Vero Beach Resort, and Disney's Hilton Head Island Resort. Point sales data is not available for the Villas at Disney's Grand California nHotel. The data is compiled from deeds filed by Disney Vacation Development and recorded with the Orange County (FL) Comptroller, the Indian River County (FL) Clerk of Court, and the Beaufort County (SC) Register of Deeds.
Thanks to Chris for assisting in the compilation of the sales data.
---
Wil Lovato is a contributor to DVCNews.com and has been a Disney Vacation Club owner since 2009. His DVC Home Resorts include Bay Lake Tower, Animal Kingdom Villas, and Aulani. He can be found posting on many Disney discussion forums under the username of "wdrl."