Direct Sales in April 2021 Reveal Strong Demand for New and Old Resorts
Aided by demand for one of Disney Vacation Club's older resorts, direct sales of DVC points recorded its best month in over a year.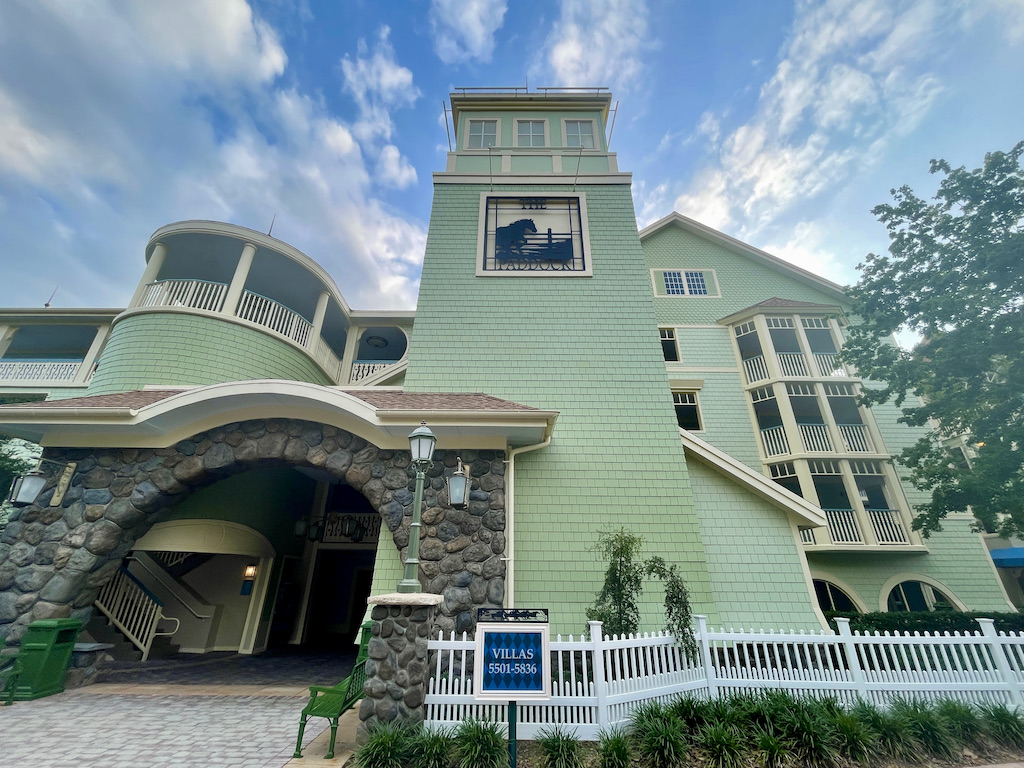 In April 2021, 149,605 points were sold for the DVC resorts at Walt Disney World, the most since March 2020 when the U.S. parks were closed due to the COVID-19 pandemic. Disney's Riviera Resort, DVC's newest resort that debuted in December 2019, accounted for 88,714 points, almost 60% of all the points sold for the month. As a bit of a surprise, the resort in second place was Disney's Saratoga Springs Resort, which debuted back in 2004.

Disney sold 19,055 points for Saratoga Springs in April, the most since October 2012 when 19,278 points were sold for the resort. In 2019, before the pandemic, Saratoga Springs averaged only 8,470 points in monthly sales.
In addition to currently selling more points, the Saratoga Springs deeds now being sold are significantly larger in size. The 1,096 deeds sold in 2019 averaged 92.7 points per deed; in April 2021, the average Saratoga Springs deed contained 140.1 points. Thirty-three of the 136 deeds sold for the resort in April were for 200 or more points.
Disney's Riviera Resort — With 88,714 points sold in April 2021, Riviera had its best month since 153,416 points were sold in March 2020. The resort has now sold 2,002,912 points, or about 29.7% of its 6.7 million points. Since sales began, Riviera has averaged 80,289 points a month.
Once sales for Riviera started, it took Disney only 10 months for it to sell a million points for DVC's newest resort. However, due to slowdown in sales caused by the pandemic, its taken Disney another 15 months to reach the two million point mark.
Disney continues to sell a handful of Fixed Week deeds for the resort. In April, two more Fixed Week deeds were sold, bringing to 57 the number of such deeds sold for the resort. Forty-nine of the deeds are for studios, two are for one-bedroom villas, five are for two-bedroom villas, a one is for a three-bedroom grand villa.
Disney has declared 147 of Riviera's 341 vacation homes for the DVC inventory which, in terms of points, accounts for about 43.2% of the resort's 6,7 million total points. At the end of February 2021, Disney still had about 1 million declared but unsold points at its disposal. Given the current rate of Riviera sales, it may be several months before Disney will need to declare more inventory for the resort.
The sales data includes all 11 DVC resorts at Walt Disney World, as well as Disney's Vero Beach Resort, and Disney's Hilton Head Island Resort. Point sales data is not available for the Villas at Disney's Grand Californian Hotel. The data is compiled from deeds filed by Disney Vacation Development and recorded with the Orange County (FL) Comptroller, the Indian River County (FL) Clerk of Court, and the Beaufort County (SC) Register of Deeds. Thanks to Chris for assisting in the compilation of the sales data.
---
Wil Lovato is a contributor to DVCNews.com and has been a Disney Vacation Club owner since 2009. His DVC Home Resorts include Copper Creek Villas, Bay Lake Tower, Animal Kingdom Villas, and Aulani. He can be found posting on many Disney discussion forums under the username of "wdrl."