Direct Sales Hit New Lows in April 2020
It should come as no surprise that direct sales of Disney Vacation Club points in April 2020 recorded the fewest number of deeds and points in a very, very long time.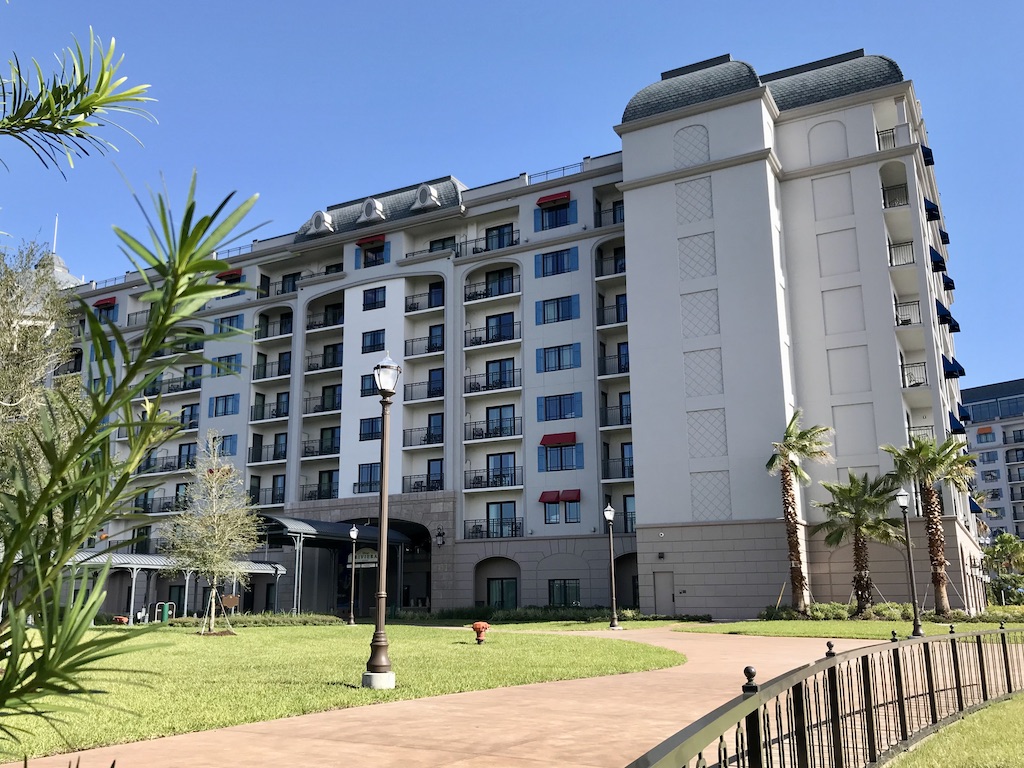 With the Disney Parks and Resorts closed since mid-March 2020, the deeds recorded in April represent transactions that were started several weeks or months ago and finally went through closing during April.
Only 292 deeds containing 39,880 points were sold for the eleven DVC resort at Walt Disney World in April. To put these numbers in perspective, since July 2010 sales for the Walt Disney World DVC resorts have averaged 1,304 deeds and 173,756 points a month.
In the 10 years DVCNews has tracked sales for all DVC resorts, April's sales data marked several statistical low points:
Fewest deeds: 292 — Previous low: 760 (November 2014)
Fewest points: 39,880 — Previous low: 93,295 (December 2015)
Largest decline, month over month: -79.0% — Previous low: -48.1% (August 2014)
Fewest points for Lead WDW Resort: 30,610 — Previous low: 34,269 (CCV, May 2017)
As long as the Disney Parks remain closed, direct sales will continue to languish. Once Disney reopens the Parks and resorts, it may still be a few months before sales rebound. Even then, it will be a few more months before direct sales approach their pre-COVID levels.
Disney's Riviera Resort — After exceeding the 100,000-point mark for five consecutive months, Riviera sales dropped to only 30,610 points in April 2020. Not only was this the fewest number of points sold for the DVC's newest resort in its 13-month history, it is the fewest number of points recorded by any resort that was focus of Disney's marketing efforts. The previous low was 34,269 points, sold by Copper Creek Villas & Cabins at Disney's Wilderness Lodge in May 2017.

Riviera has sold 1,402,612 points, about 20.8% of the resort's 6.7 million total points. Sales have averaged 107,953 points per month since its inception, but that number is misleading and will decline as long as future sales are depressed by COVID related closures.
No Fixed Week deeds were sold for Riviera Resort in April. To date, 32 Fixed Week deeds have been sold for the resort.
Disney has declared 97 of Riviera's 341 vacation homes for the DVC inventory. The declared inventory consists of 1,930,114 points, which is about 29.0% of the resort's total points. At the end of April Disney had about 527,000 Riviera points that were declared but not yet sold to the general public. In addition, Disney has about 4.8 million Riviera points that it has not declared.
The sales data includes all 11 DVC resorts at Walt Disney World, as well as Disney's Vero Beach Resort, Disney's Hilton Head Island Resort, and Aulani, Disney Vacation Club Villas. Point sales data is not available for the Villas at Disney's Grand Californian Hotel. The data is compiled from deeds filed by Disney Vacation Development and recorded with the Orange County (FL) Comptroller, the Indian River County (FL) Clerk of Court, and the Beaufort County (SC) Register of Deeds.
---
Wil Lovato is a contributor to DVCNews.com and has been a Disney Vacation Club owner since 2009. His DVC Home Resorts include Copper Creek Villas, Bay Lake Tower, Animal Kingdom Villas, and Aulani. He can be found posting on many Disney discussion forums under the username of "wdrl."