Over 1 Million DVC Points Sold In 2018
2018 continues to be a good year for sales for the Disney Vacation Club.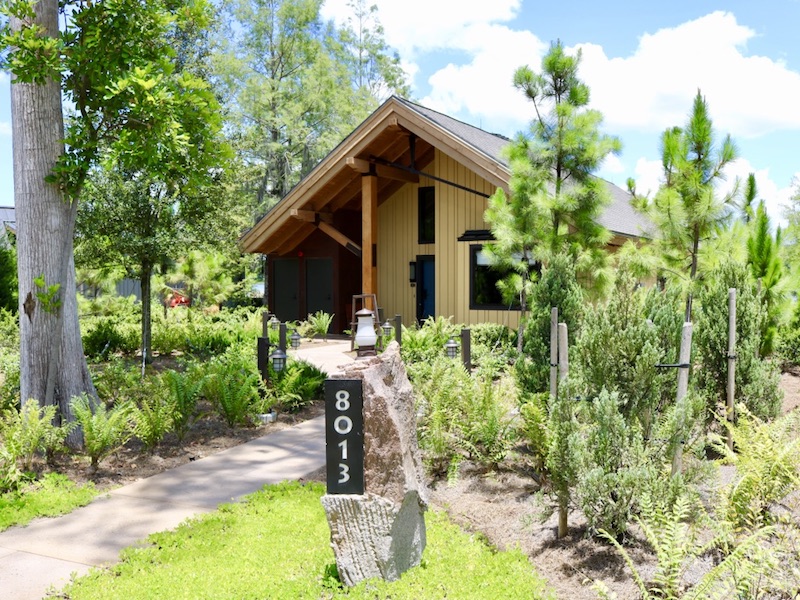 In May 2018, 193,974 Disney Vacation Club points were sold for the 10 DVC resorts located at Walt Disney World, pushing the total for 2018 to 1,026,477 points. For the 12 months ending May 2018, Disney has sold 2,313,143 DVC points, the most sold in a 12-month period ending in May since 2,480,783 points were sold from June 2011 to May 2012.

The number of 25-point deeds sold by Disney has dropped significantly since it announced that effective February 25, 2018, new members need a minimum of 75 points purchased directly from Disney to qualify for Membership Extras. In May, only 37 25-point deeds were sold, well below the 186 that were sold in March 2018.
Copper Creek Villas & Cabins at Disney's Wilderness Lodge — In May 2018, 157,453 DVC points were sold for Copper Creek, the second best month for sales in its history. The resort has now sold 1,223,033 points, which is 36.8% of its 3.321,966 total points.
Since becoming the focus of Disney's marketing efforts at the end of 2017, Copper Creek's sales numbers have increased dramatically. From April to December 2017, the resort averaged only 57,025 points a month in sales. In 2018, Copper Creek sales are averaging 142,017 points a month, a jump of 149%.
If sales continued at that higher pace, the resort could be sold out in about 15 months, or by July 2019.
Each month, Copper Creek sells a number of deeds under 100 points. However, the average Copper Creek deed has 150.4 points. This is higher than the 130.6 points that Disney's Polynesian Villas & Bungalows has averaged and the 141.9 points that the Villas at Disney's Grand Floridian Resort & Spa averaged while it was the focus of Disney's marketing efforts.
For the fourth consecutive month, Disney declared more inventory at Copper Creek that can be used by DVC members booking with points. On May 30, 2018, Disney declared 12 more vacation homes at the resort, bringing to 94 the number of vacation homes placed in the DVC inventory. In terms of points, Disney has now declared 1,922,715 points, or 57.9% of Copper Creek's total points. This means that on any given Use Day Members can book up to 57.9% of the resort using points. As Disney sells more points for Copper Creek, it will declare more vacation homes for the DVC inventory.
One Guaranteed Week deed was sold for Copper Creek in May 2018. Since sales began for Copper Creek, 20 Guaranteed Week deeds have been sold, accounting for only 0.2% of the points sold so far. The last six weeks of the year are the most popular; 11 of the 20 Guaranteed Week deeds are for late November or the month of December.
Disney's Polynesian Villas & Bungalows — About two years ago, in April 2016, the Polynesian sold 169,377 points, the most in its history. As recently as January 2018, as sales were winding down, it sold 103,166 points. Now that it is no longer being actively marketed, sales for the Polynesian have slipped to only 5,160 points, its lowest amount ever. For the month, the Polynesian was actually outsold by Disney's Saratoga Springs Resort & Spa (8,128 points) and by Disney's Old Key West Resort (5,875 points).
The sales data includes all 10 DVC resorts at Walt Disney World, as well as Disney's Vero Beach Resort, Disney's Hilton Head Island Resort, and Aulani, Disney Vacation Club Villas. Point sales data is not available for the Villas at Disney's Grand Californian Hotel. The data is compiled from deeds filed by Disney Vacation Development and recorded with the Orange County (FL) Comptroller, the Indian River County (FL) Clerk of Court, and the Beaufort County (SC) Register of Deeds.
---
Wil Lovato is a contributor to DVCNews.com and has been a Disney Vacation Club owner since 2009. His DVC Home Resorts include Bay Lake Tower, Animal Kingdom Villas, and Aulani. He can be found posting on many Disney discussion forums under the username of "wdrl."