According to a release posted on website Laughingplace.com, Disney has completed the deal to sell a 298 acre parcel of land to Four Seasons Hotels and Resorts.
The project was first announced over a year ago with details finalized in recent weeks.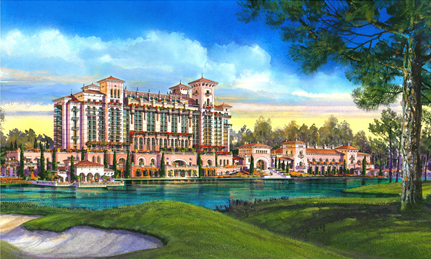 Meg Crofton, president of Walt Disney World Resort, had this to say regarding the project:
Working together for the first time, Walt Disney World Resort and Four Seasons Hotels and Resorts will create a world-class family resort destination that offers the exceptional service and amenities and one-of-a-kind guest experiences that are the hallmark of both our brands.
The parcel of land includes the area previously occupied by Disney's Eagle Pines and Osprey Ridge golf course. Four Seasons has announced the intention to build a 445-room hotel, fractional ownership timeshare units, custom single- and multi-family vacation homes and an 18-hole championship golf course.
(Source: Laughingplace.com )
BLOG COMMENTS POWERED BY DISQUS