The folks behind the PassPorter guidebooks are set to publish a new e-book entitled PassPorter's Disney Vacation Club Guide: For Members and Members-To-Be. The book is available now to PassPorter Club members and will be available to purchase at a cost of $7.95 on June 18, 2009.
The book is a wonderful introduction to the Disney Vacation Club, particularly for those who recently discovered the program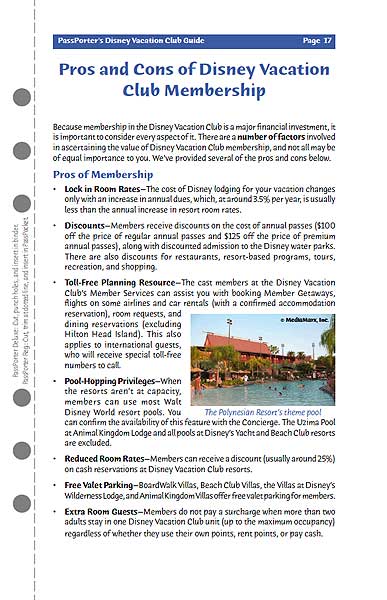 and seek to understand it better. Topics covered include a financial analysis of a DVC points purchase, program basics (making reservations, banking points, Use Year), details on each DVC resort, perks offered to DVC members and even some drawbacks of which one should be aware.
The e-book is 168 pages in length, includes 130 full-color photos and even includes a few contributions from yours truly.
For additional details or ordering instructions visit PassPorter.com.
BLOG COMMENTS POWERED BY DISQUS