Disney Vacation Club members took-over Disney's Animal Kingdom on the night of August 2, 2023 for an evening of complimentary rides, character meets, snacks and prizes.
At first glance, attending Moonlight Magic at Disney's Animal Kingdom seems to have limited value. Only 8 attractions are open throughout the park, and that list includes the likes of It's Tough to be a Bug and Fossil Fun Games in Dinoland. But this is a case where the totality of the event is better than the sum of its parts.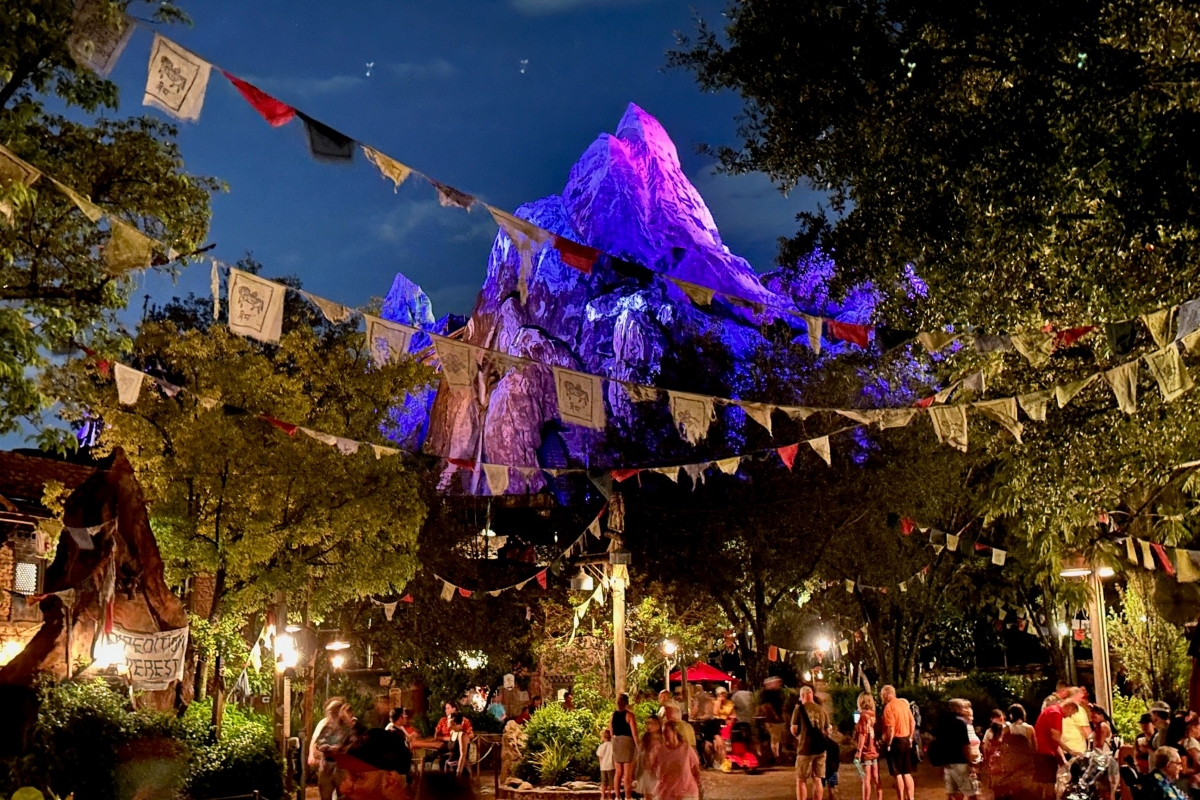 Attendees were eligible to enter the park as early as 6:00pm using their event credentials. This was important for anyone wishing to experience Kilimanjaro Safari, which closed at 7:00pm. On this particular August evening, a heavy Florida rainstorm limited early crowds. The rain did not let up until about 7:30, Those who came prepared with rain ponchos or umbrellas were able to get a head start on others. Our group chose to ride through the safari before making our way over to Avatar Flight of Passage.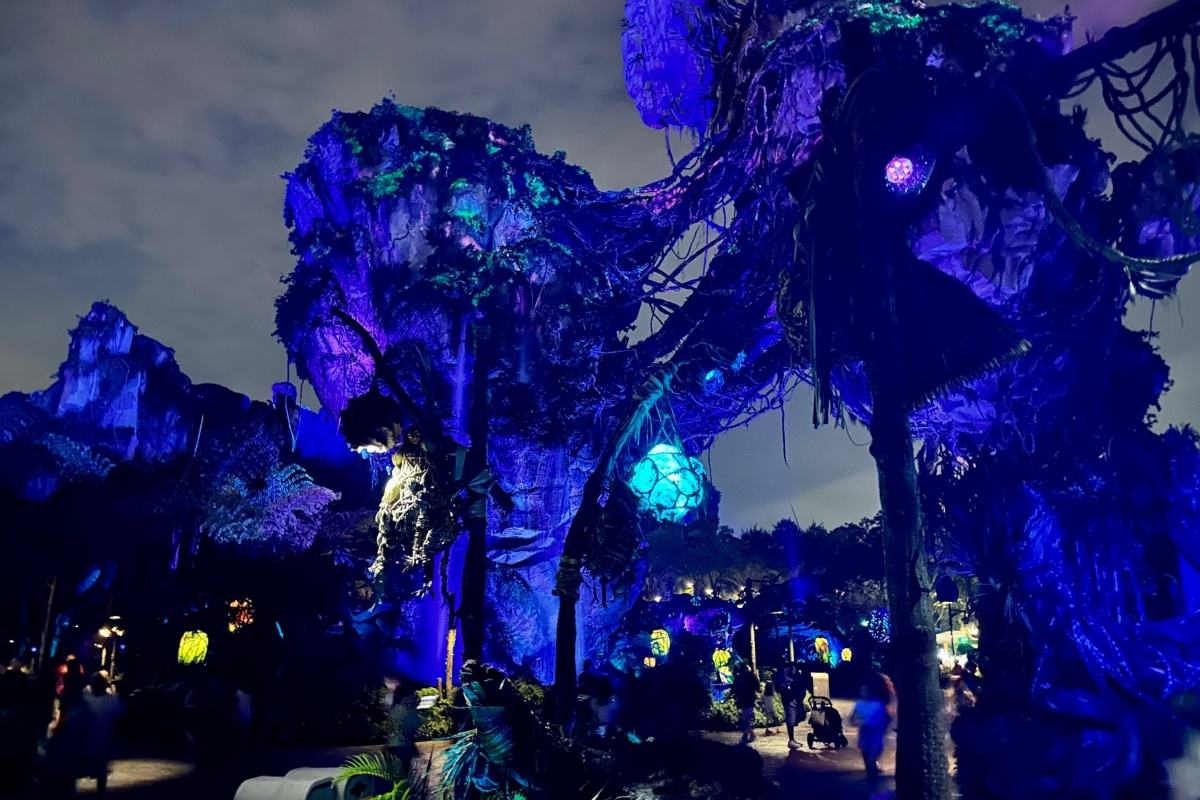 Avatar was listed as having a 60 minute wait, though it was easily half of that time when we visited. Wait times were prone to fluctuate greatly, responding to the ebb and flow of crowds. But the limited crowds of a Moonlight Magic event combined with lack of Genie+ line skppers meant that the queues flowed rather smoothly.
Aside from Flight of Passage, our group waited about 20 minutes each for both Na'vi Rivier Journey and Expedition Everest, while the likes of Dinosaur and Triceratop Spin were typically "walk-on" status.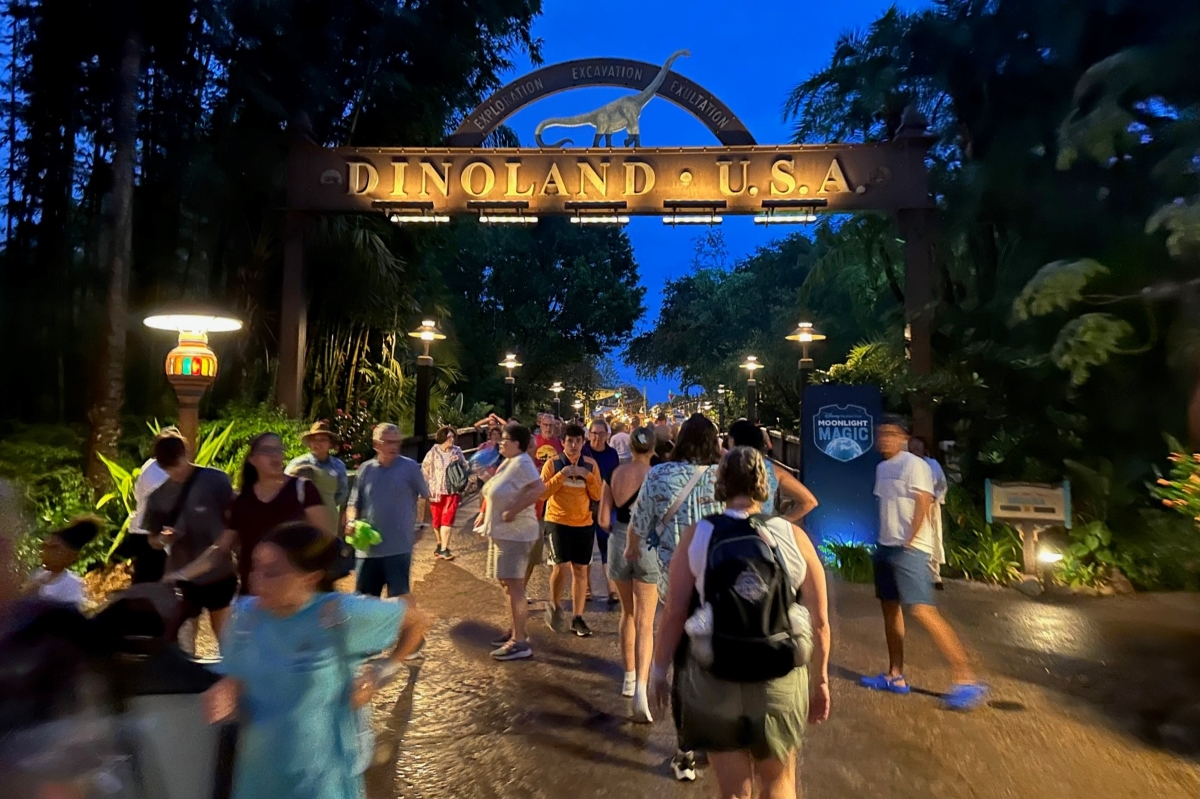 Dinoland USA is as active as you'll ever see it, with each attendee given 2 tickets for the Fossil Fun games. If you've never bothered to look, the area features a collection of games like whack-a-mole and basketbal free throw shooting, in an attempt to win a prize.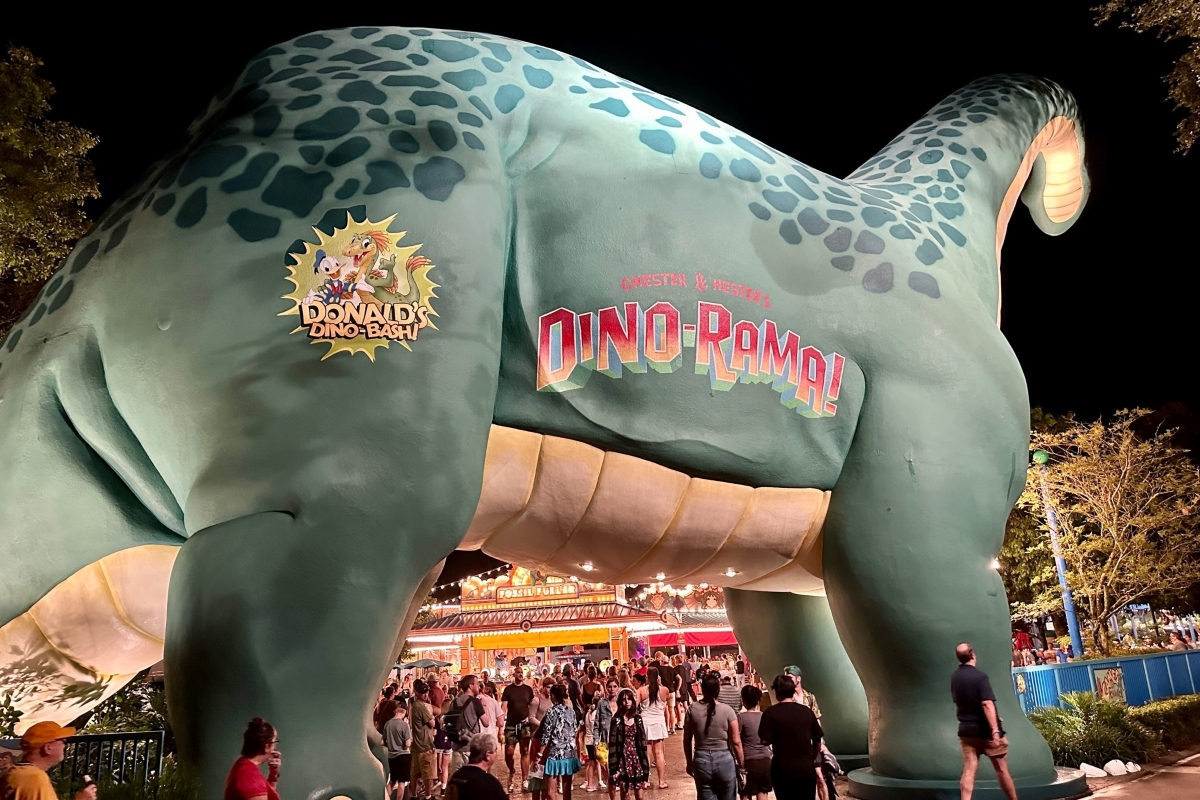 Cast members were very generous with the prizes. Some games feature 8 or more participants competing with only one winner coming out on top to win a guaranteed prize. However, small children were typically all given a prize for playing and some games simply awarded an item to everyone.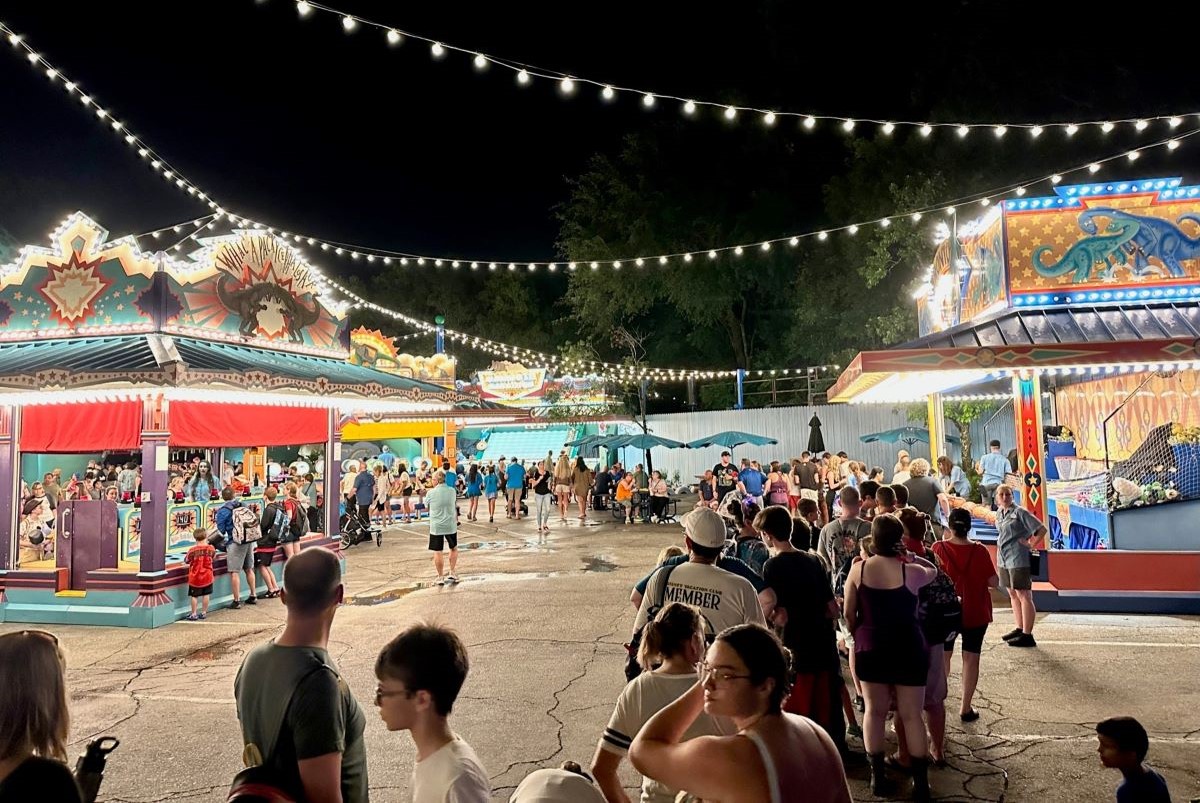 Suffice it to say that if you wanted to come away with a small stuffed dinosaur, it was not difficult.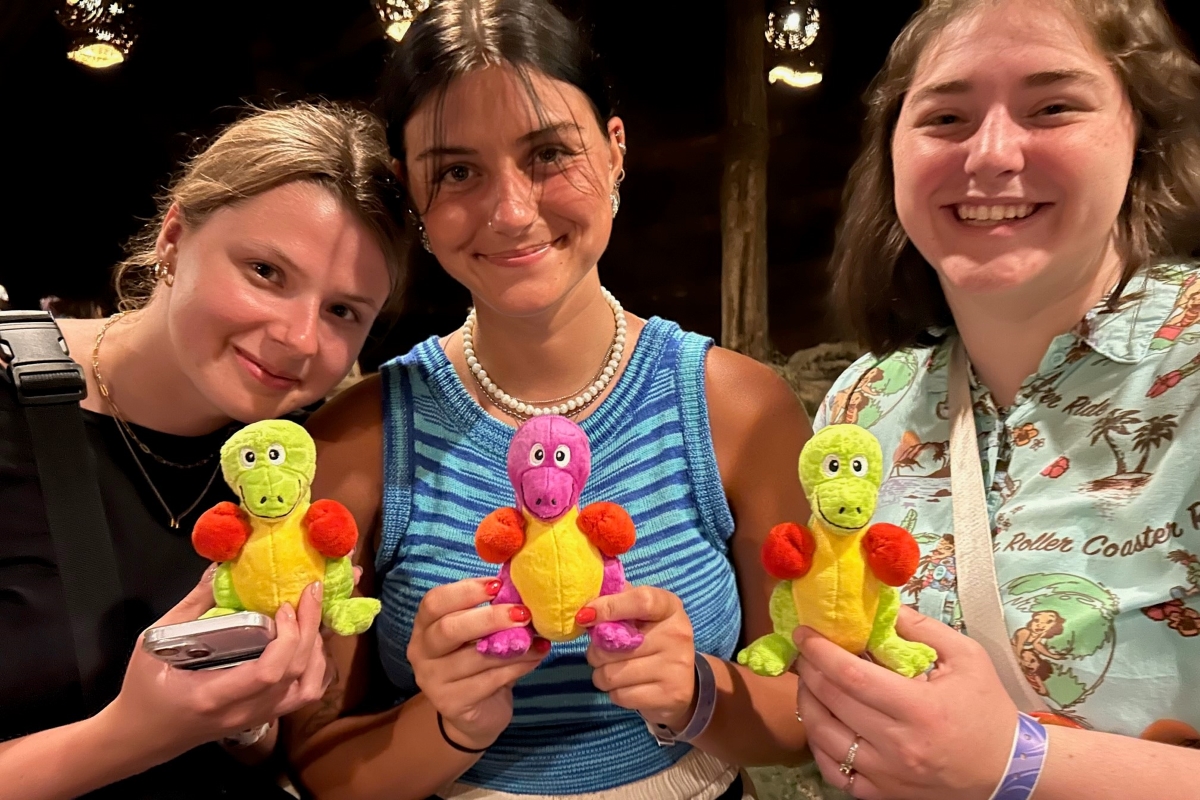 Participants also received three snack tickets valid for a variety of items scattered throguhout the park. There was a surprising number of dining venues open, though guests had to hunt to see everything that was available. And brave the lines.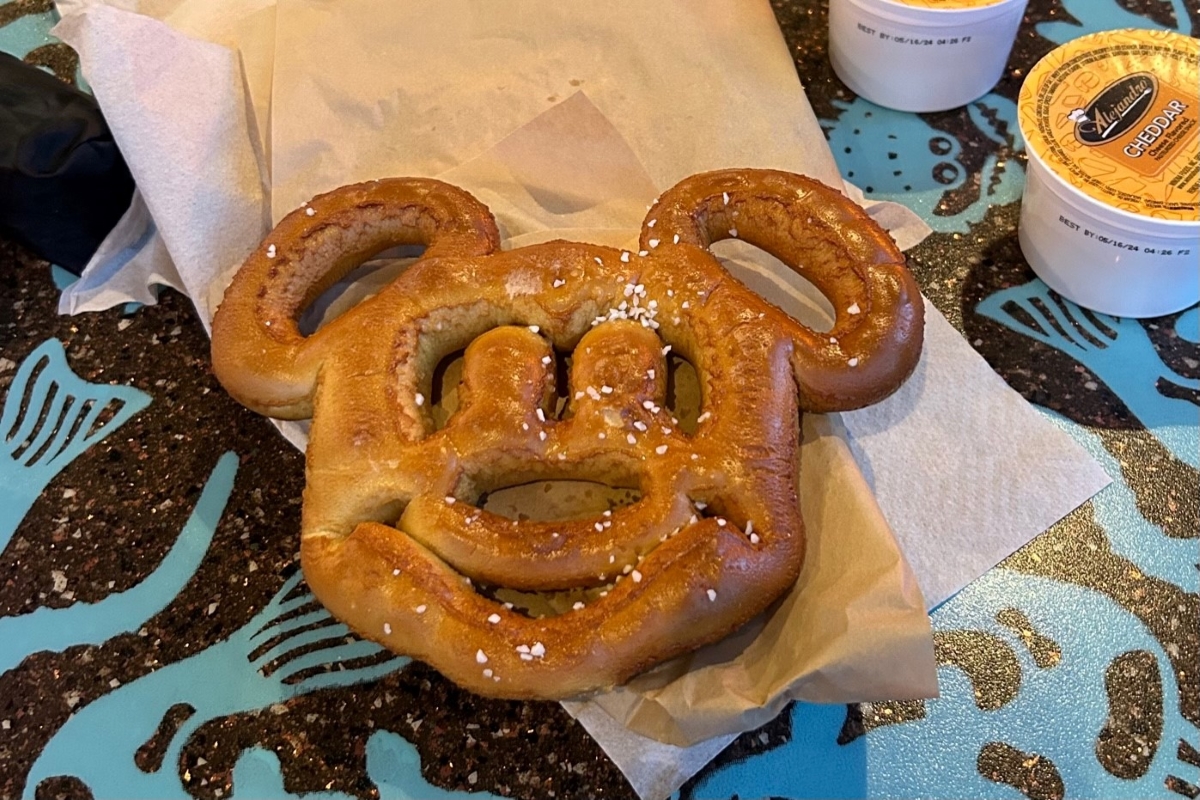 Locations like Restaurantosaurus and Flame Tree BBQ offered complimentary french fry and onion ring baskets for the price of one ticket. Soft pretzels, popcorn, churros and a variety of soft drinks and slushies were among the other options. Even the popular frozen Night Blossom was available at Pongu Pongu in Pandora.
Free ice cream treats were also offered at 2 designated locations within the park with no snack ticket required.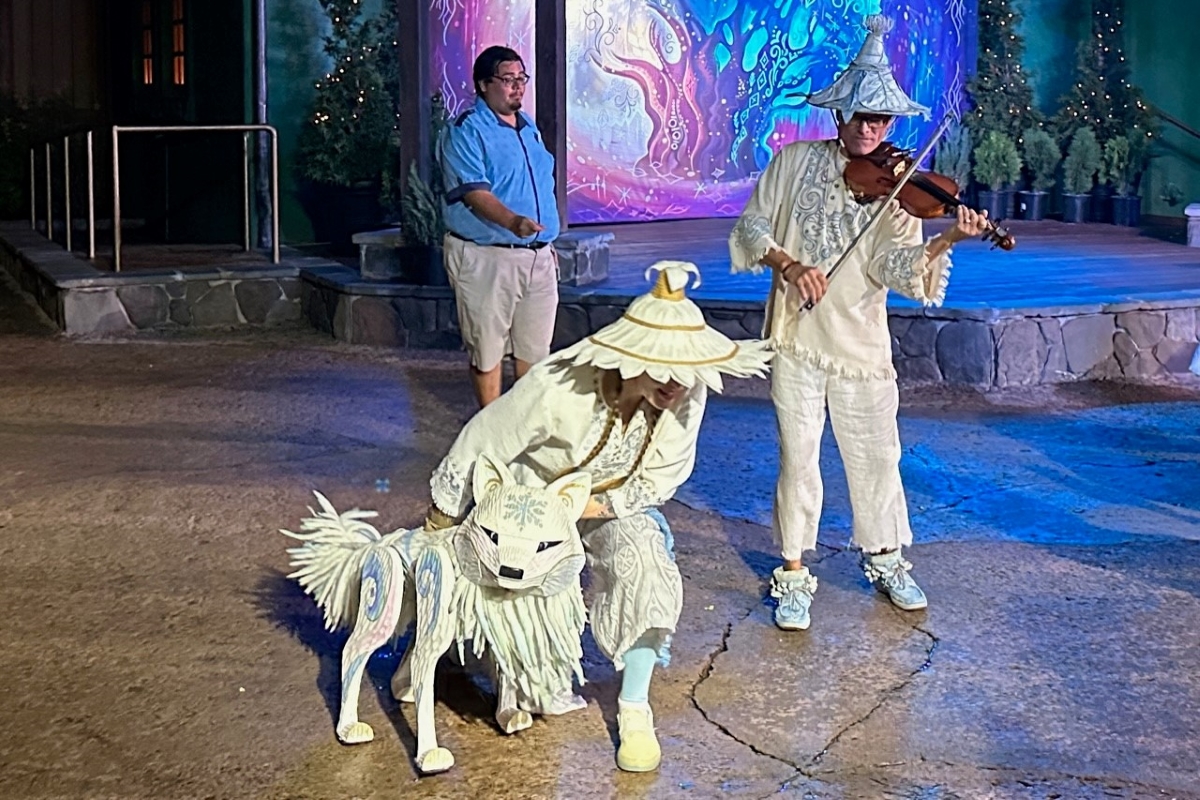 The Merry Menagerie was present, adding a little Christmas-in-August flair to the event. Character appearances were promised but either they were limited by the weather or we simply did not cross paths with many of the characters. Moana was meeting guests at the Discovery Island dock.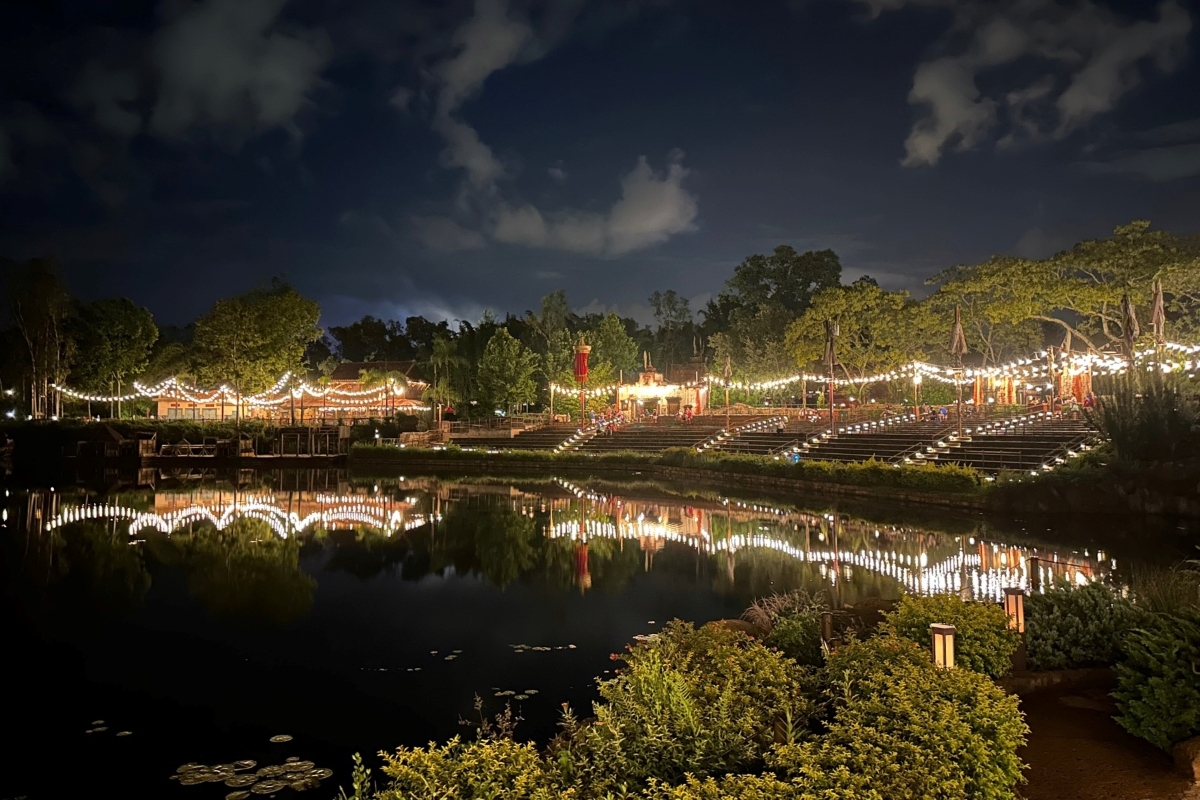 The Rivers of Light theater was open and lit up, but it was ostensibly for atmosphere only. There was no performance within the theater, and the seating was drenched from the earlier rain.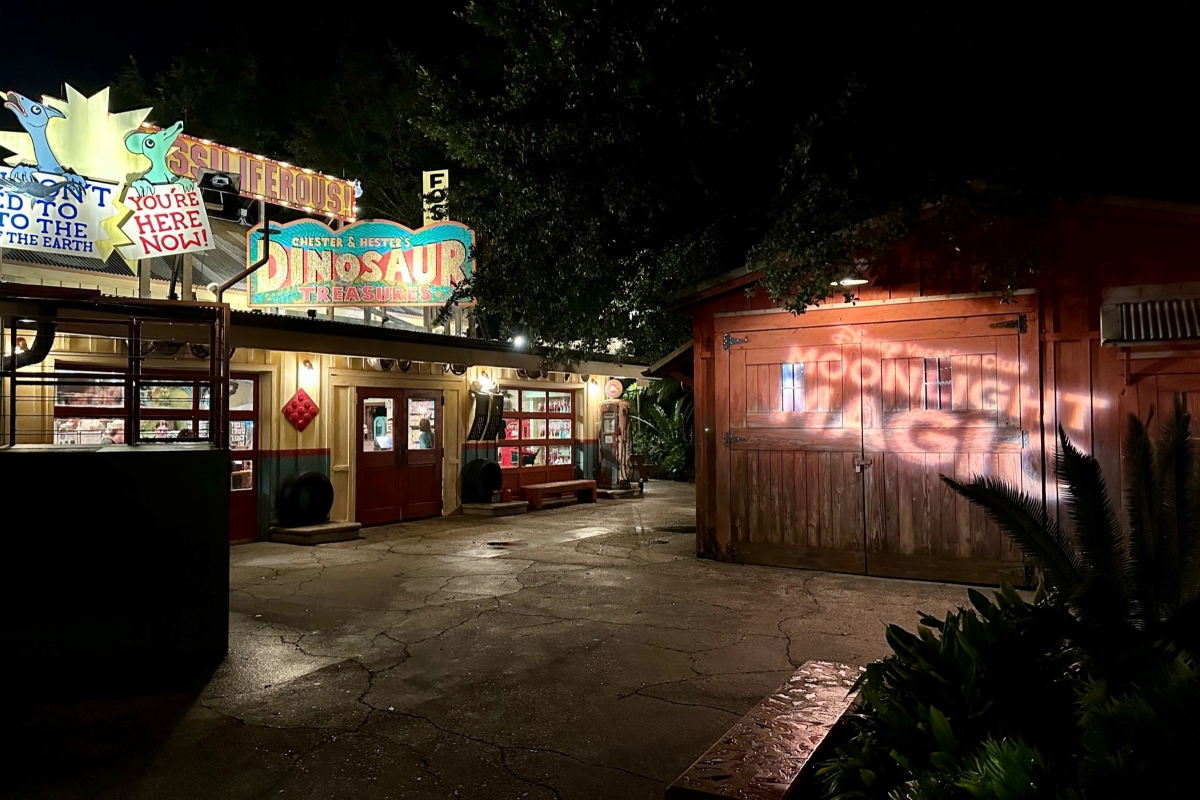 Overall, Moonlight Magic at Disney's Animal Kingdom was a surprisingly satisfying event. While the park does not offer the diversity of attractions found at other Walt Disney World locations, attendees could go into the night reasoably expecting to ride every attraction, dine on some free snacks, meet a few characters and even win a prize or two.
Two more events are slated to take place this year on August 23 at Disney's Typhoon Lagoon water park and September 13 at Disney's Hollywood Studios. The events are open to owners who qualify for Membership Extras, which currently requires a purchase of 150 or more points direct from Disney Vacation Club.
BLOG COMMENTS POWERED BY DISQUS