Length of Stay Mandate Lifted for Reunion Station Lounge
Disney Vacation Club members are no longer required to purchase Reunion Station lounge access for their entire trip.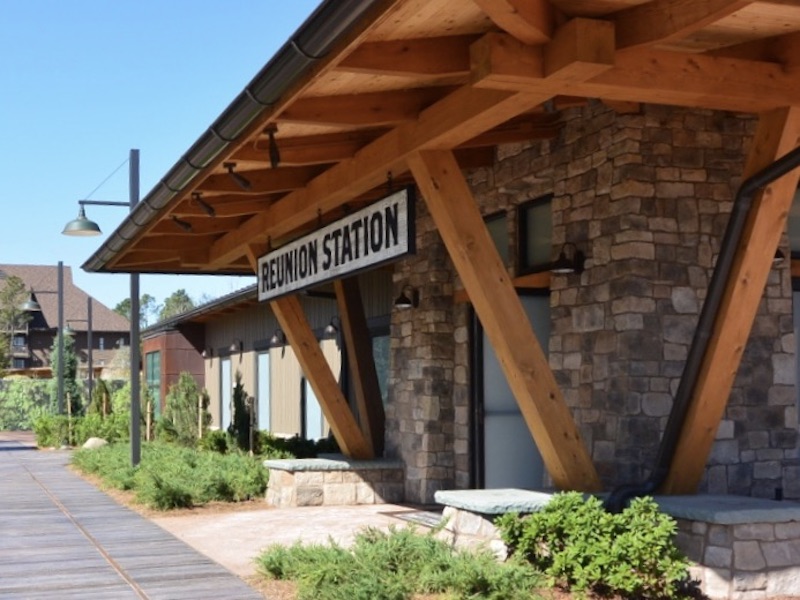 In spring 2018, Disney Vacation Club introduced a new service to its members; owners staying at Disney's Wilderness Lodge could purchase concierge-type meal service for a daily fee.
The primary drawback to the offering was the need to book this Lounge Service for the guest's full traveling party and the entire length of stay. Effective October 10, both of these restrictions have been lifted.
Members can now specify the number of days and party size of their choice when reserving the lounge access. Additionally, lounge access can now be purchased by members staying at any Disney Vacation Club resort. Previously it was limited only to guests at Boulder Ridge Villas and Copper Creek Villas & Cabins at Disney's Wilderness Lodge.
The cost remains unchanged at $50 per day for adults and $33 per child ages 3-9. Access to the lounge at Reunion Station includes a continental breakfast from 7:00 to 10:00am and a light dinner from 4:00 to 6:00pm. Beer and wine are included in the cost.
Refer to our prior coverage for a look at the typical breakfast and dinner selections provided. Menu items are subject to change.
Lounge Service can be booked 180 days in advance by contacting DVC Member Services, or in person by visiting the Reunion Station lounge. All reservations, cancellations and adjustments to be made at least 48 hours prior to arrival.
Thanks to Denise for the tip!