Reunion Station Dinner Selections
From 4:00 to 6:00pm daily, a selection of light snacks & beverages are available to Disney Vacation Club members who add the Reunion Station lounge access to their reservation at Disney's Wilderness Lodge.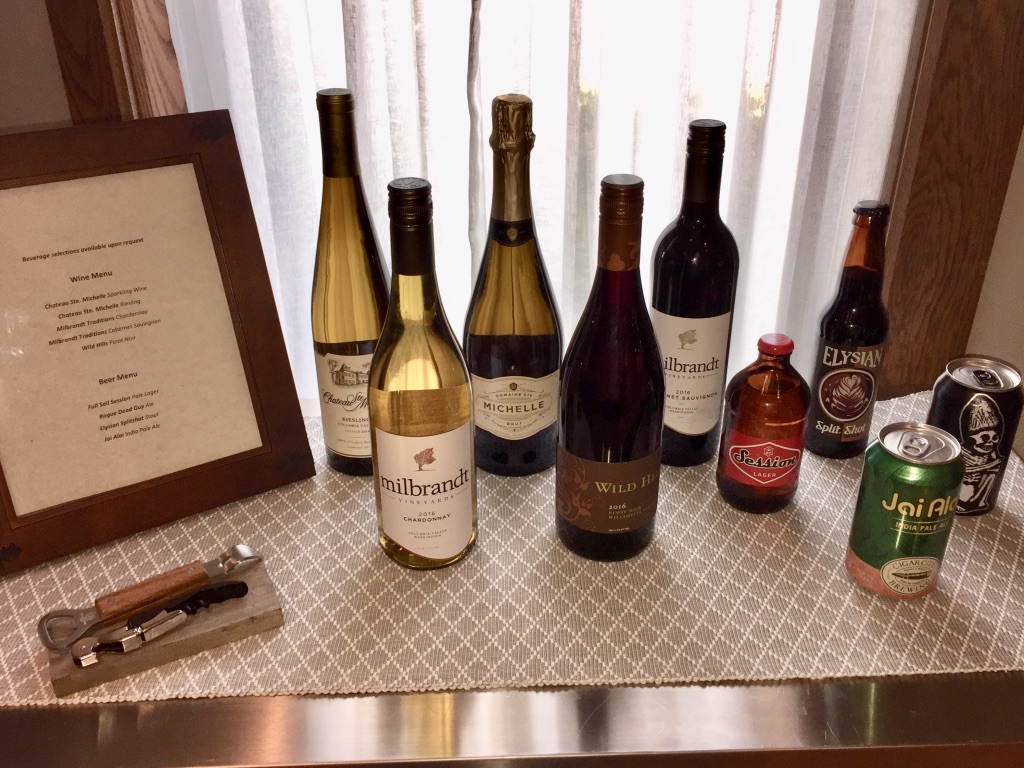 Several days ago we presented a look at the continental breakfast served at Reunion Station as part of the add-on concierge services. In this second part we examine the evening snacks and beverage selections. Note these photos were taken over the course of 2 days. Not all items pictured are available on all days.
The image above depicts alcholic beverages available in the lounge. Wine selections include Chateau Ste. Michelle Sparkling Wine, Chateau Ste. Michelle Riesling, Milbrandt Traditions Chardonnay, Milbrandt Traditions Cabernet Sauvignon and Wild Hills Pinot Noir. The beer menu features Full Sail Session Pale Lager, Rogue Dead Guy Ale, Elysian Splitshot Stout and Jai Alai India Pale Ale.
Other beverage options include bottled water, soda and Perrier.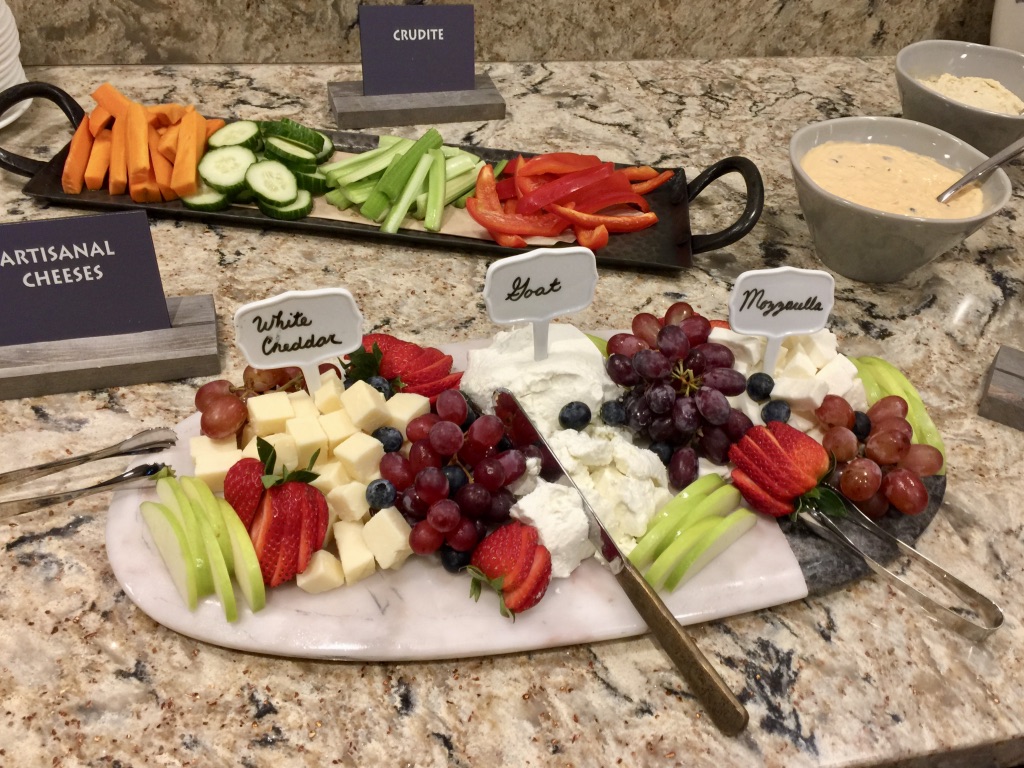 Crudite, Artisanal Cheeses and a selection of dips & hummus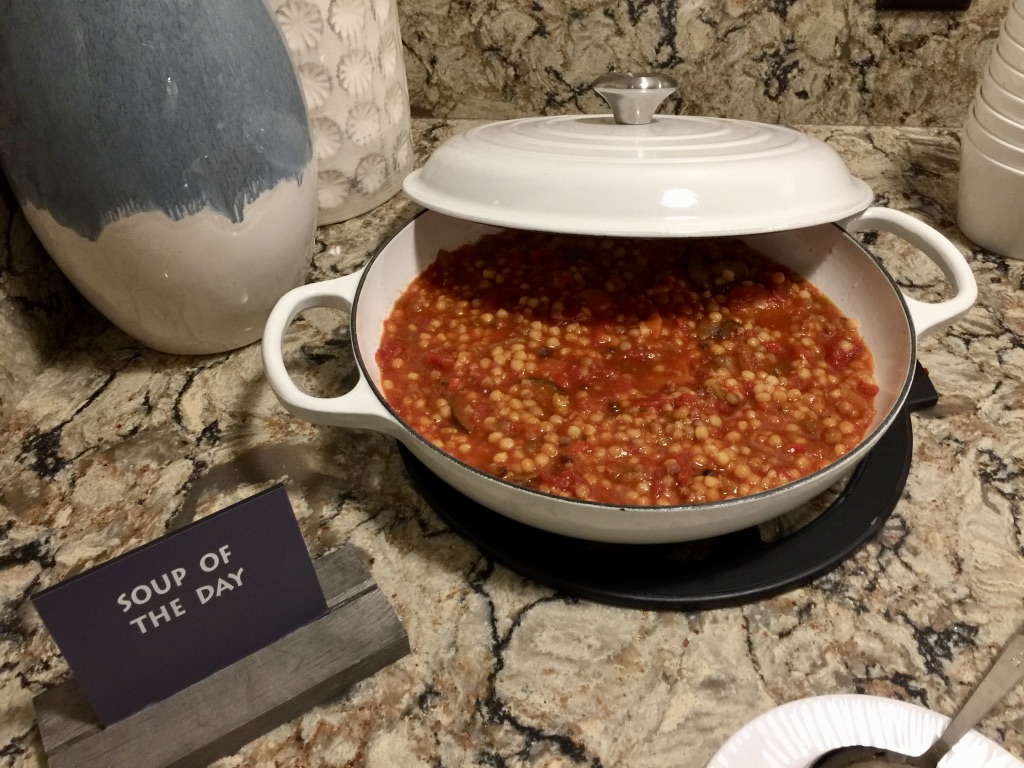 Soup of the day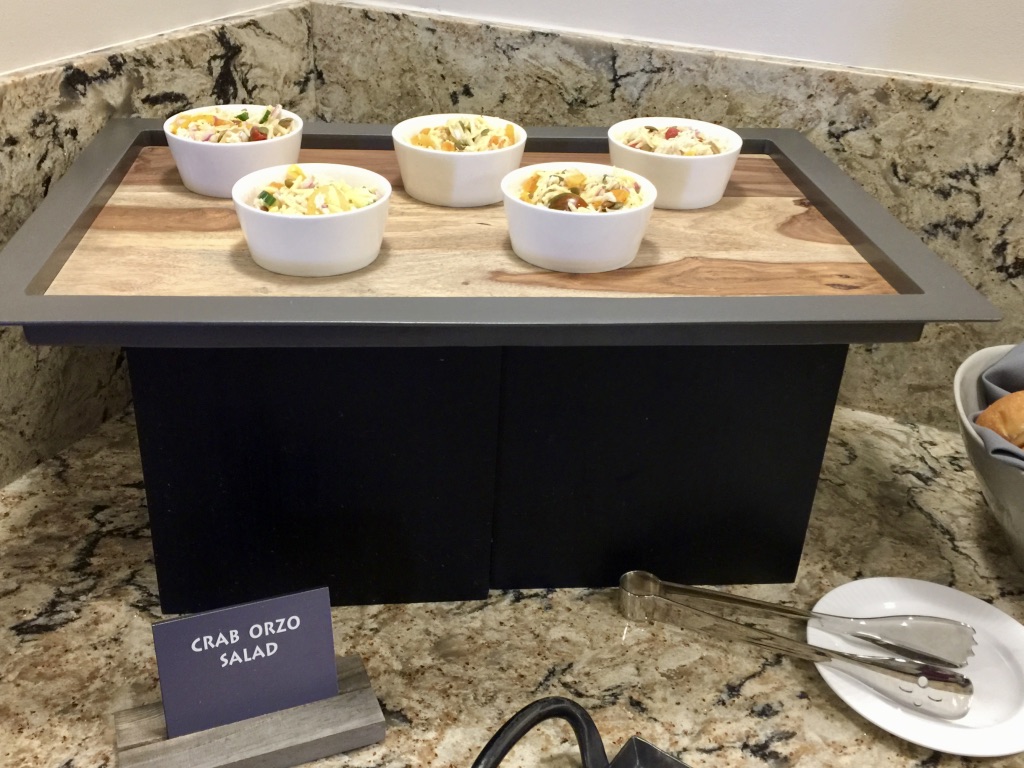 A variety of salads are offered on different days including a Crab Orzo Salad...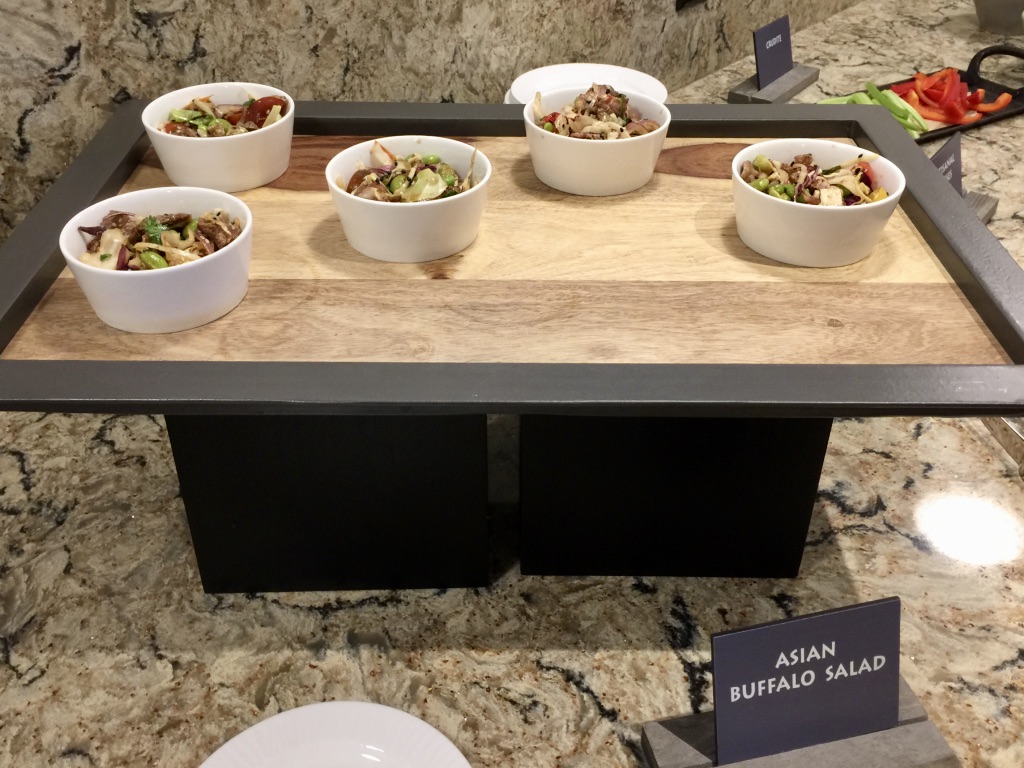 ...Asian Buffalo Salad...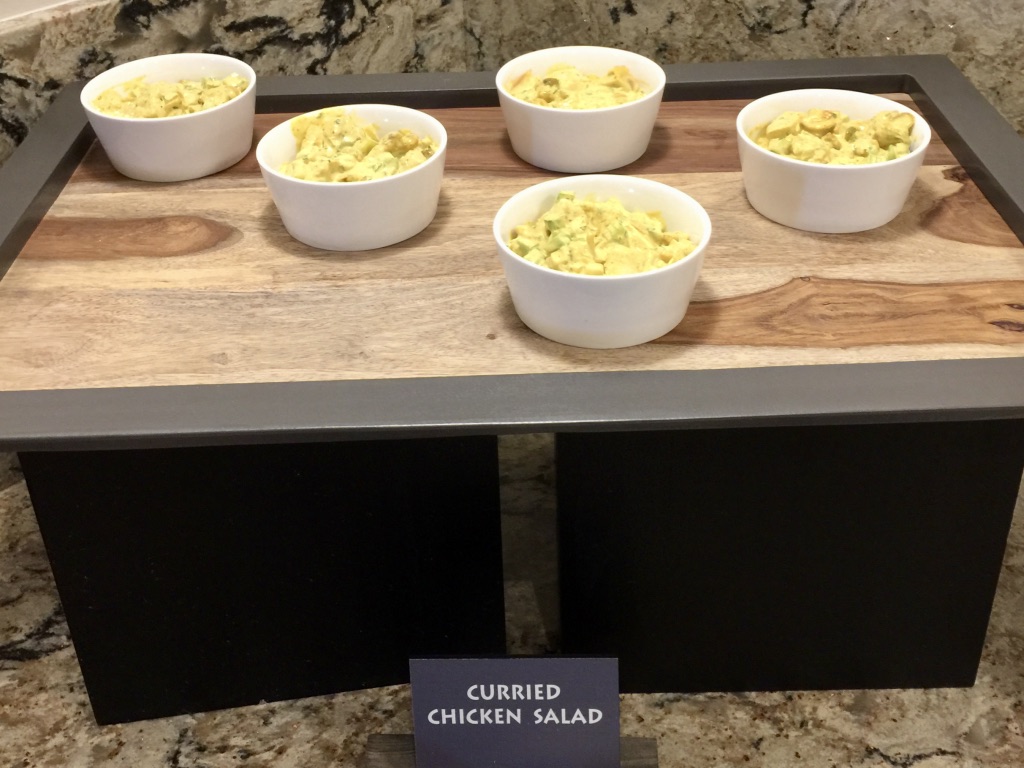 ...Curried Chicken Salad...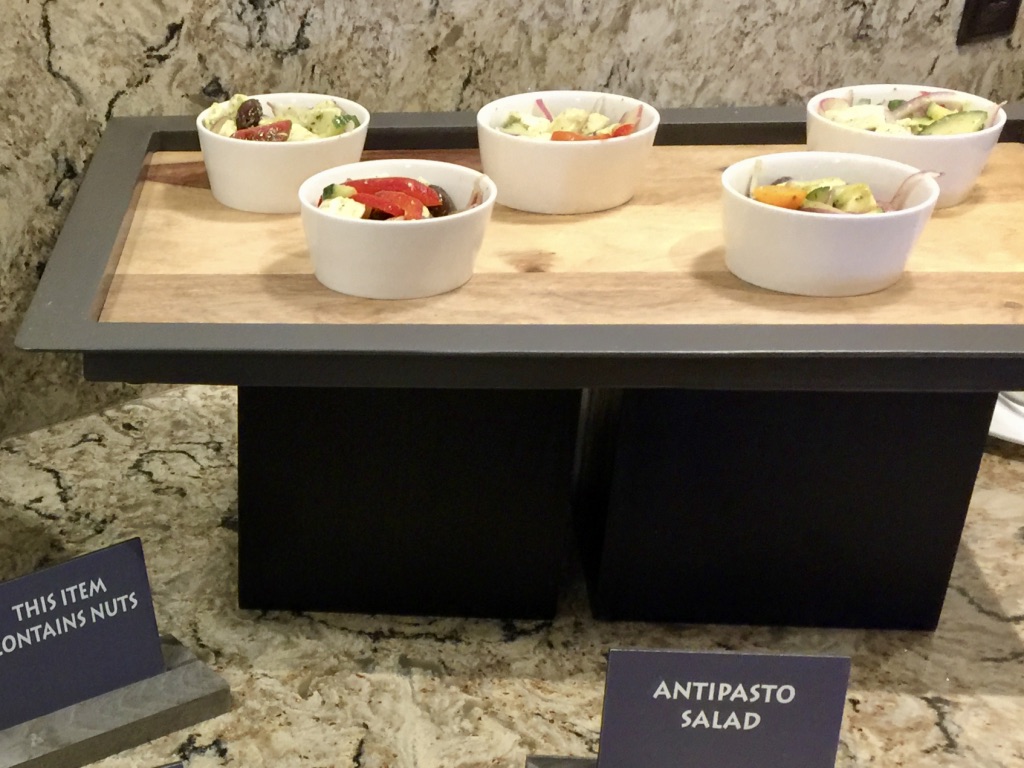 ...and an Antipasto Salad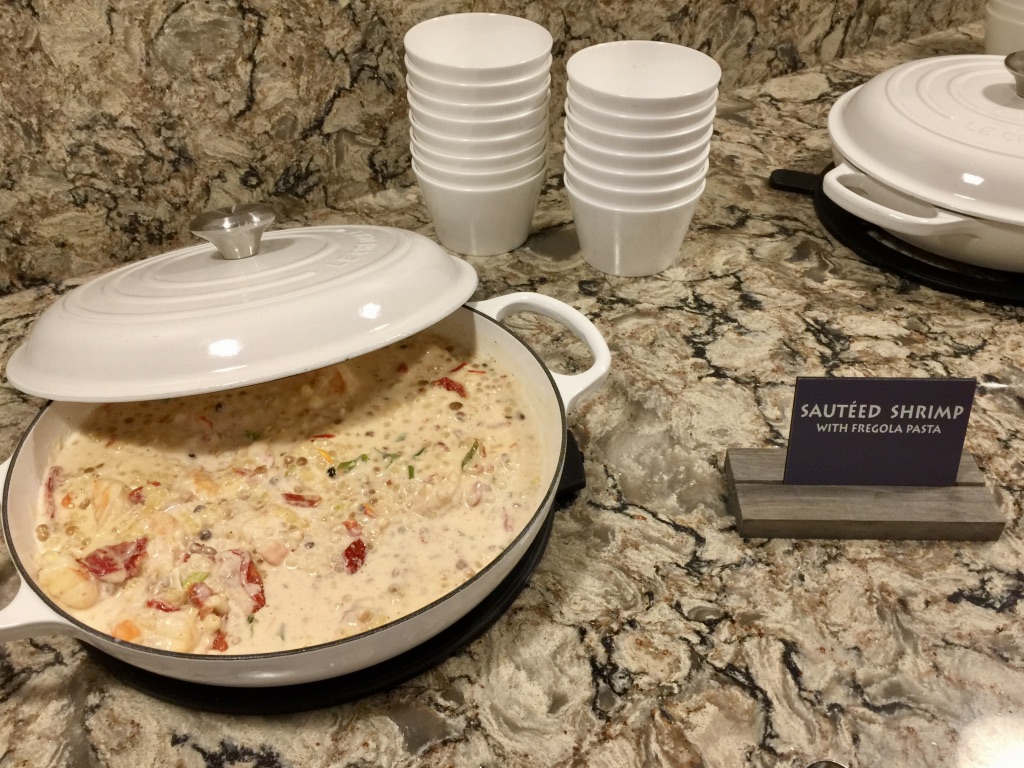 One of the hot entree options is Sauteed Shrimp with Fregola Pasta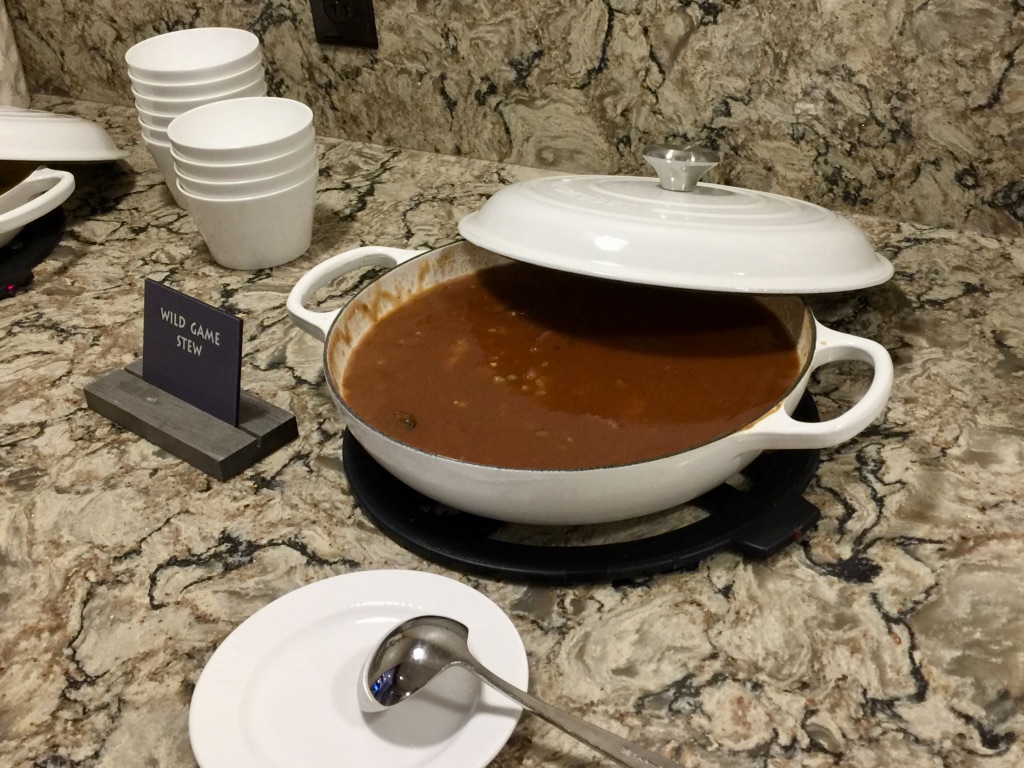 On another day the Wild Game Stew is featured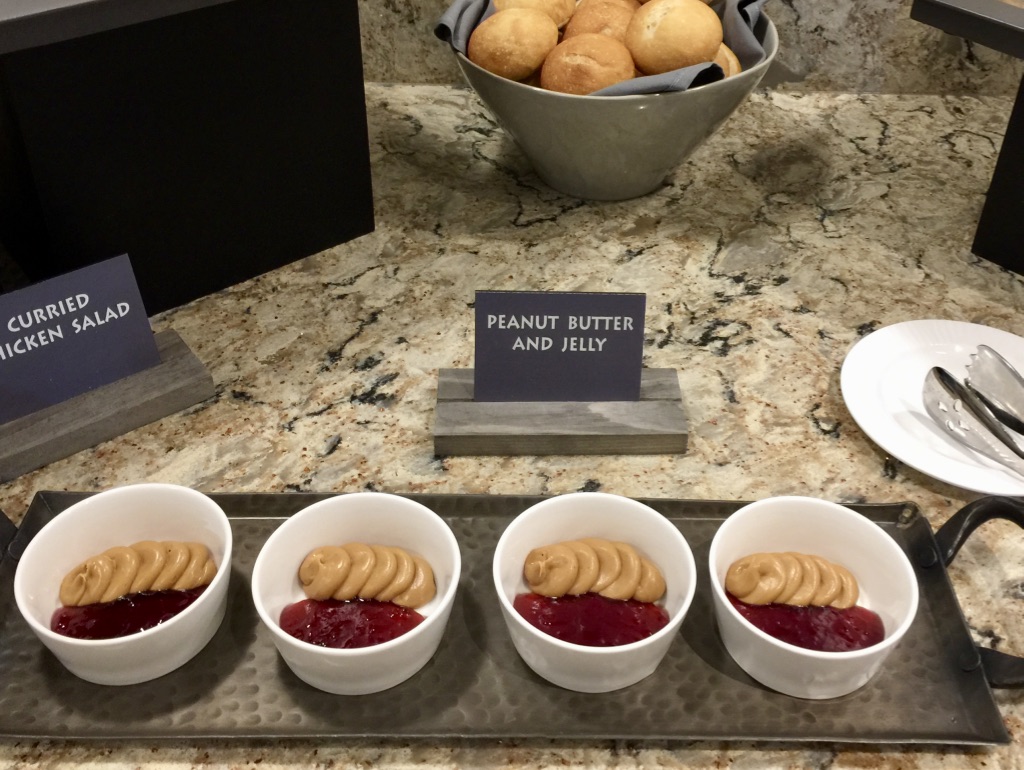 For kids, Peanut Butter and Jelly with accompanying rolls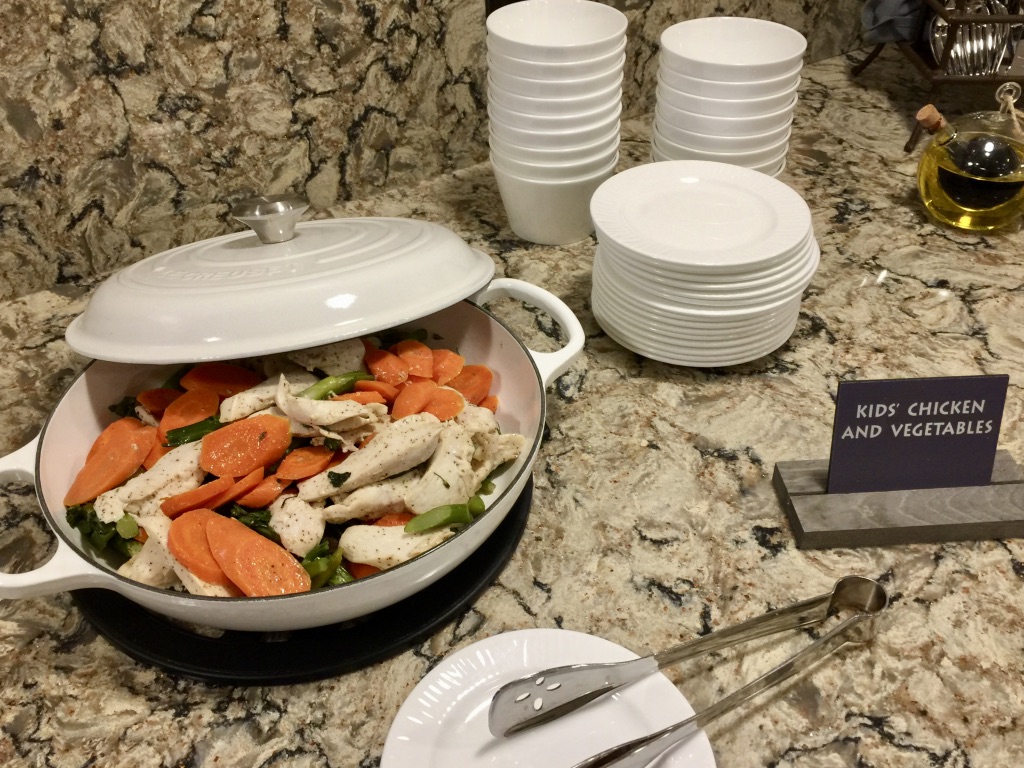 Grilled Chicken and vegetables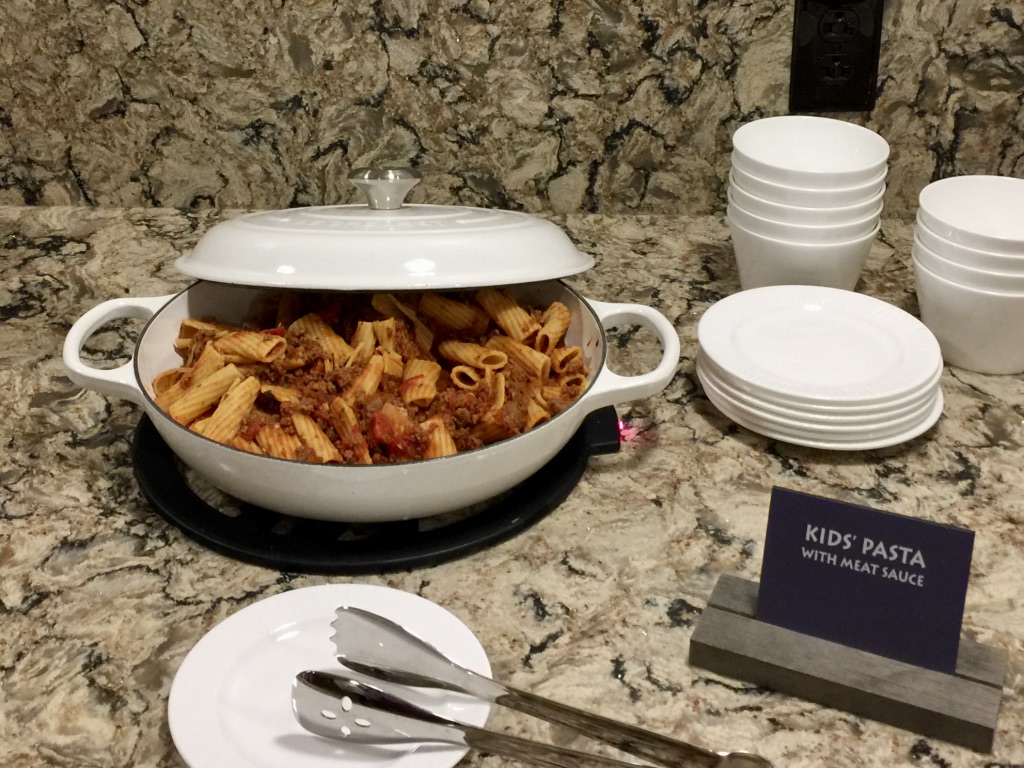 Or a Kids' Pasta with Meat Sauce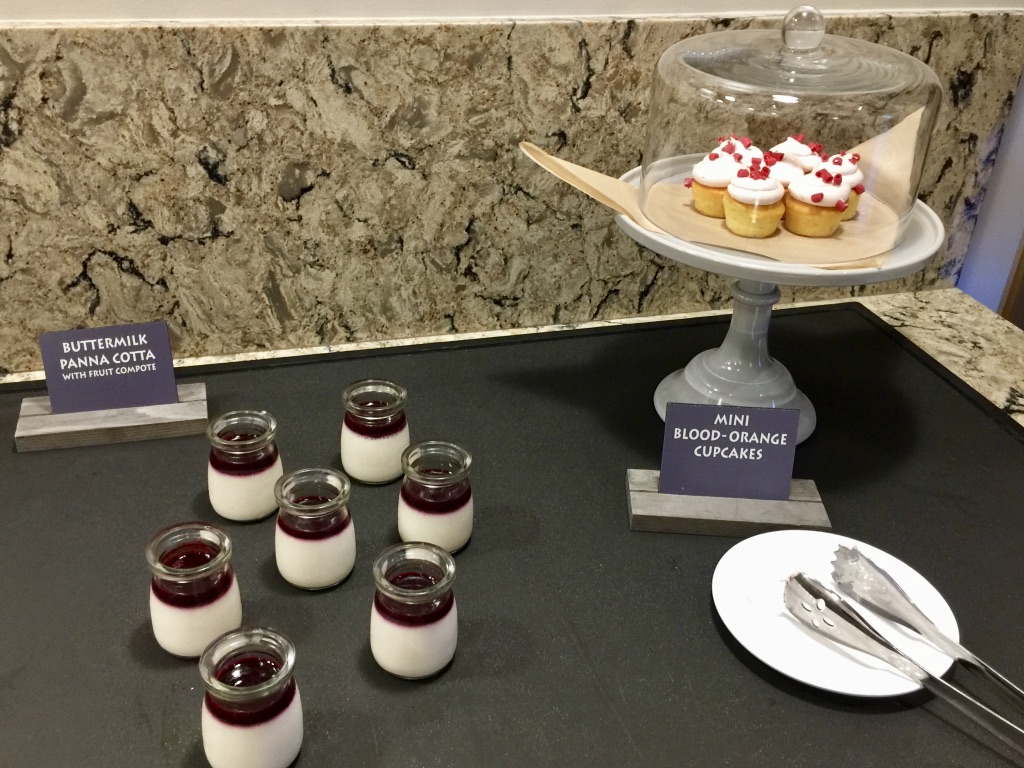 Dessert selections include Buttermilk Panna Cotta with fruit compote and Mini Blood-Orange Cupcakes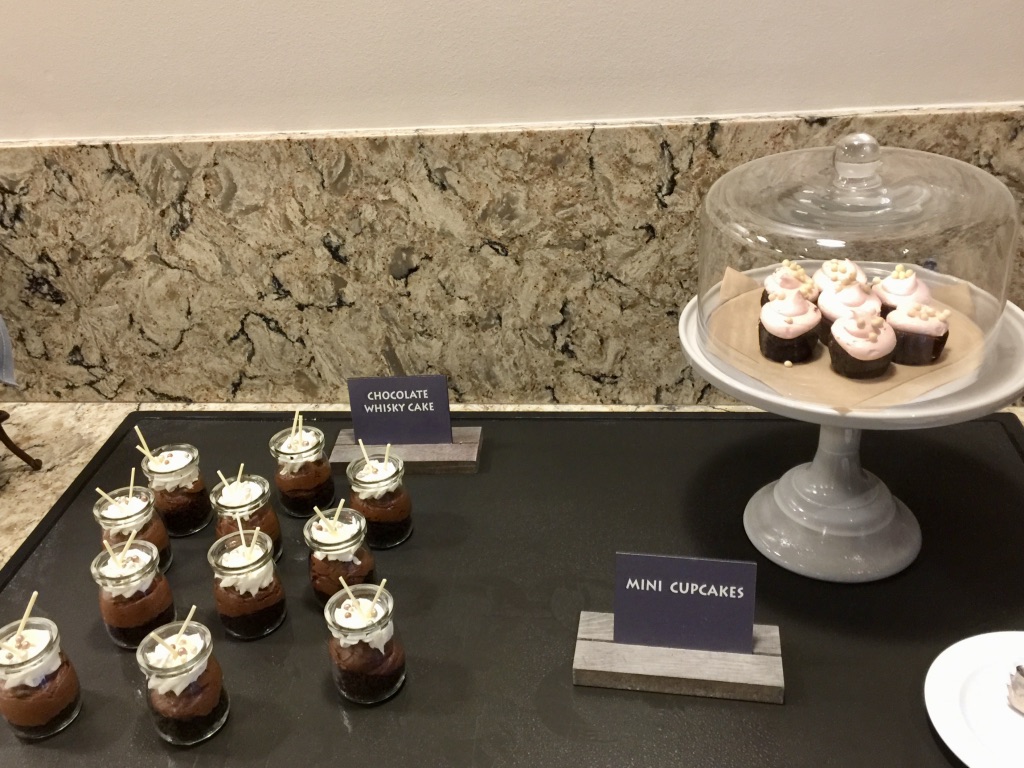 Mini Cupcakes and Chocolate Whisky Cake are also featured desserts
Note that the volume of food presented is adjusted based upon expected guest count.
The food and beverage service is currently priced at $50 per adult, per day and $33 per child age 3-9. It is available to guests staying at both Boulder Ridge Villas and Copper Creek Villas & Cabins. This concierge add-on must be purchased for all members of the traveling party and for all nights of the scheduled stay.
Refer to our prior coverage for a look at breakfast dining selections.
Thanks to Laura L. for the photos!