Services, Pricing Revealed for Reunion Station
Reunion Station at Disney's Wilderness Lodge will be Disney's first attempt at a paid concierge option for Disney Vacation Club members.
Several months ago, Disney Vacation Club revealed that the new Reunion Station building at the Wilderness Lodge would serve as a de facto concierge add-on for guests at the resort. Now we have some information on pricing and services included under this offer.
The initial cost will be set at $50 per adult and $33 per child age 3-9, per night. The add-on must be purchased for every night of the guest's reservation. Thus a family with two adults and two children staying 5 nights would pay $830 for access to the Reunion Station concierge lounge ($50+50+33+33 = $166 x 5 nights = $830.)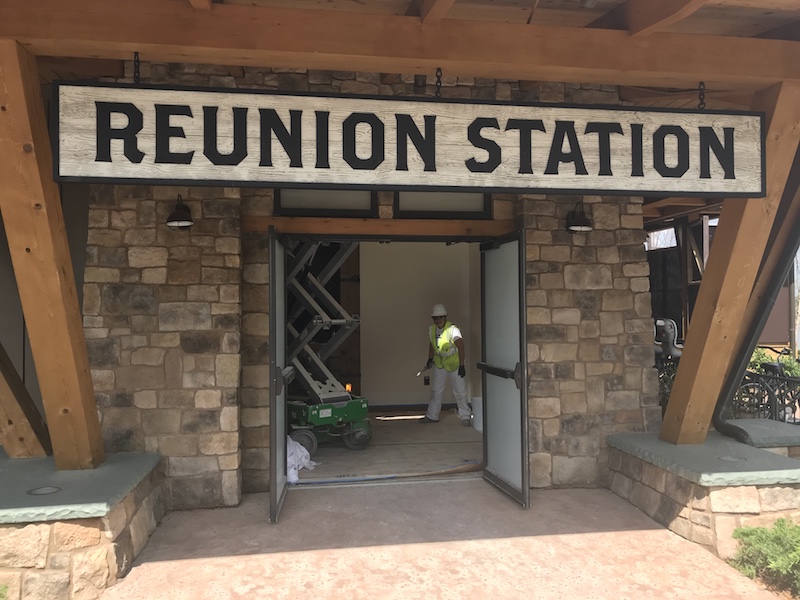 The interior of Reunion Station is still being prepared for guest use in this photo capture March 2018
This paid access will include a continental breakfast during morning hours along with snacks and alcoholic beverages during the evening.
During afternoon hours, Reunion Station will host a series of paid activities which will be available to all resort guests, not limited to those purchasing the concierge services.
At night, the building will host a complimentary mixer available to all DVC members staying at the resort.
Details are subject to change. No specific opening date has been revealed for beyond "spring 2018."