Geyser Point Bar & Grill Now Open
The new multipurpose pool bar / table service dining / quick service dining establishment at Disney's Wilderness Lodge is now open to guests.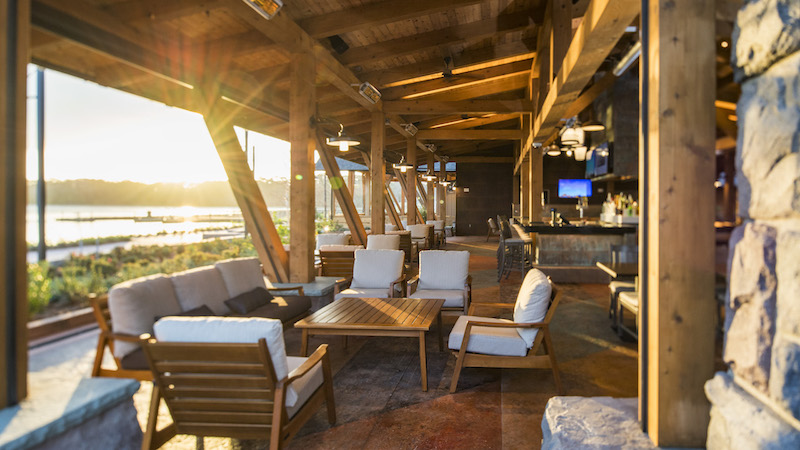 (Copyright 2017 The Walt Disney Company)
Situated between the resort's two pool complexes, Geyser Point Bar & Grill provides an easily accessible venue for all food and beverage needs. Currently serving breakfast, lunch and dinner, the complete restaurant menu features everything from custom cocktails to pancakes to a crab cake sandwich.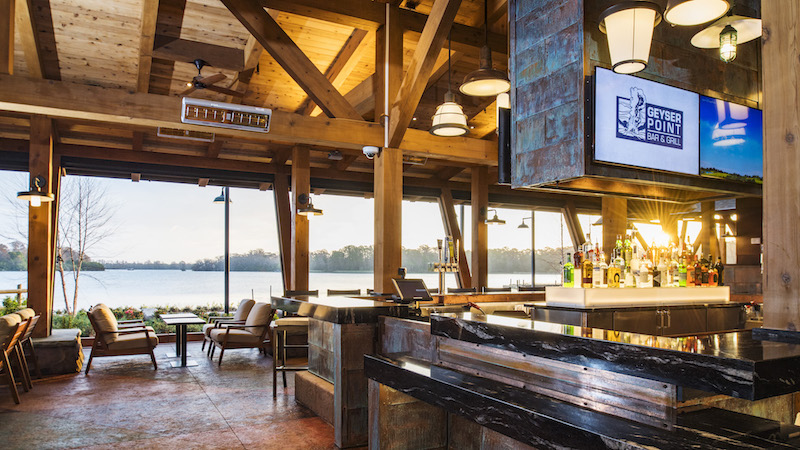 Geyser Point bar (Copyright 2017 The Walt Disney Company)
The building was designed as an open air venue, similar to the likes of Yak and Yeti at Disney's Animal Kingdom and the former Studio Catering Co. at Disney's Hollywood Studios. Fans and heaters installed above will be used to aid with climate control, while the open air configuration provides some impressive views of Bay Lake.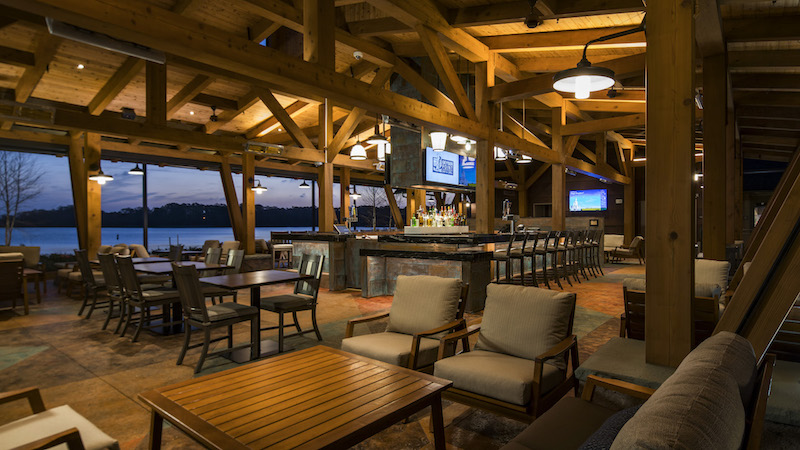 Geyser Point interior (Copyright 2017 The Walt Disney Company)
Patrons can opt for a full service experience provided by the restaurant's wait staff, order food at the bar or walk-up to the quick service order window.
Menu options include:
Breakfast
Smoked Salmon Everything Bialy
Scrambled Eggs with sausage or bacon and potato hash or fruit
Egg White, Spininch and Feta Breakfast Wrap
Maple Cinnamon Pancakes and Apple Compote
Eggs Benedict
Crab Cake Eggs Benedict
Seasonal Fruit Plate
Steel-Cut Oats
Yogurt Parfait
Kids - Scrambled Eggs, Bacon or Sausage and Potato Hash
Kids - Buttermilk Pancakes with bacon or sausage
Kids - Granola, Apples and Strawberries
Prices for adult entrees typically range from $8.49 to 10.99 with some cheaper options also listed (oats, parfait.) Kids meals are priced $4.49 to $4.99 and include a small beverage.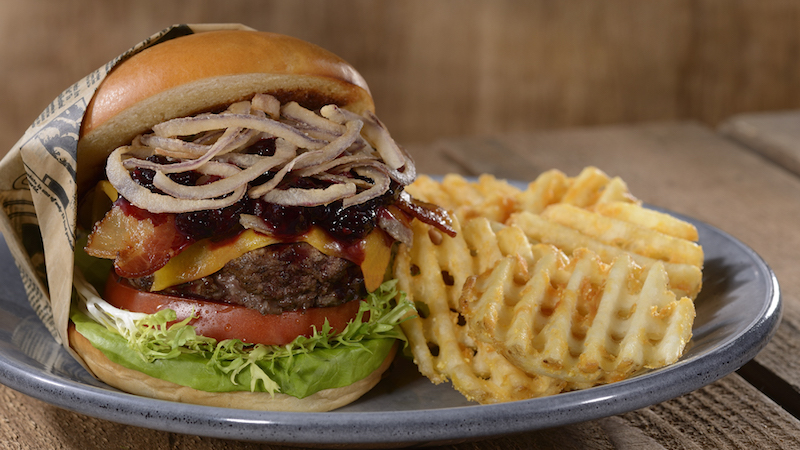 Geyser Point bison burger (Copyright 2017 The Walt Disney Company)
Lunch & Dinner
Lump Crab Cake Sandwich
Grilled Salmon BLT
Smoked Turkey Sandwich
Classic Bacon Cheeseburger
Bison Cheeseburger
Grilled Salmon Portobello Salad
Grilled Chicken or Salmon Salad
Seasonal Fruit Plate
Kids - Grilled Chicken Strips
Kids - Finger Food Sampler
Kids - Cheeseburger
Adult selections include a multi-grain salad or waffle fries. Entrees start at $9.99 for the turkey sandwich up to $13.99 for the crab cake sandwich. Kids meals include a side and beverage for $6.99 each.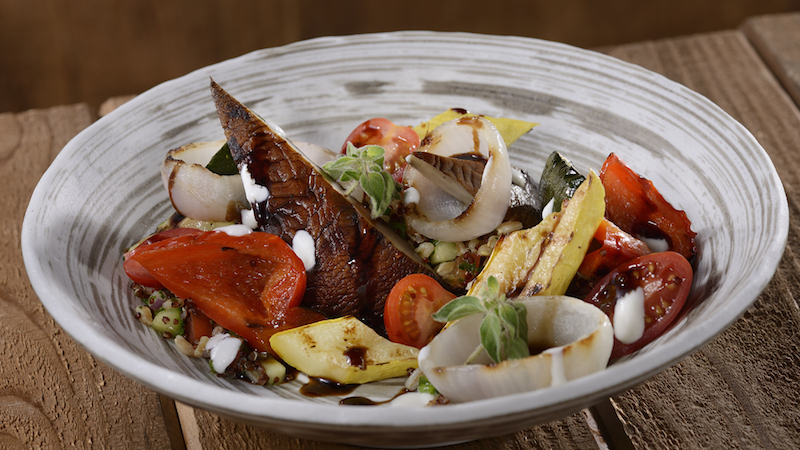 Geyser Point grilled portobello (Copyright 2017 The Walt Disney Company)
Small plates and unique desserts are also offered.
Current operating hours are 7:00am to midnight daily. With the opening of Geyser Point the resort's other quick service dining location, Roaring Fork Snacks, has closed for refurbishment. Operating hours for Geyser Point may be adjusted when Roaring Fork reopens later in 2017.
The Trout Pass Pool Bar is also now closed for refurbishment.
For a more extensive look at Geyser Point along with food review, check out coverage at the Disney Food Blog.