Resort hotels at Walt Disney World aren't the only ones who have tightened their security policies in recent months. Fortunately these changes have streamlined the theme park entry process for resort guests.
Mirroring recent changes at several Walt Disney World resorts, some security checkpoints at Disneyland have moved into the hotels themselves rather than their previous location just outside of the theme parks. At Disney's Grand Californian Hotel, the change applies to both the private entrance to Disney California Adventure theme park as well as the Downtown Disney access point typically used by guests headed to Disneyland park.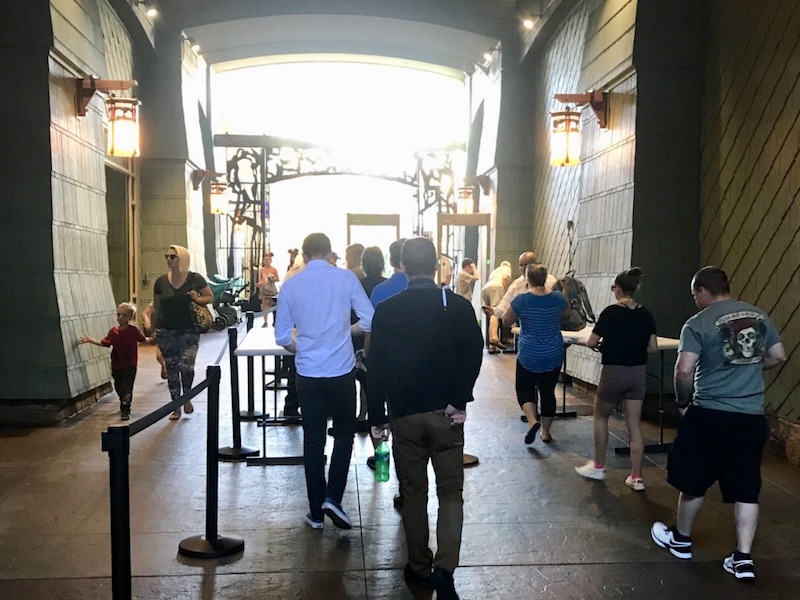 Downtown Disney Security Checkpoint
This move enhances security throughout the Disneyland resort area by extending the security perimeter to include all of Downtown Disney. Hotel guests can also expect a quicker trip through security with shorter lines than were typically encountered at the Disneyland entrance plaza.
Similar checkpoints have been added near Disneyland Hotel, Disney's Paradise Pier Hotel and other locations to accommodate off-site guests.
A security presence has been added near the Grand Californian entrance off Disneyland Drive. Individuals who are not registered guests at the Grand Californian are being steered toward a more appropriate entrance point.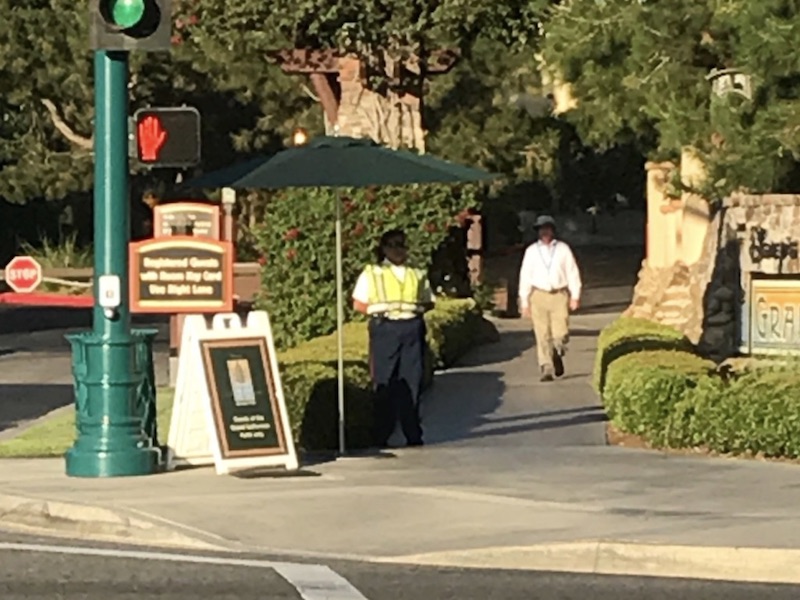 Disneyland Drive Security Checkpoint
Guests staying at nearby Paradise Pier Hotel have been known to take a shortcut through the Grand Californian to reach certain destinations, particularly Disneyland and Downtown Disney. Only those with Grand Californian room keys, restaurant reservations or other documented reasons for visiting the resort will be permitted. Others are being routed to their designated security checkpoint.
Thanks to Chris for the details and photos!
BLOG COMMENTS POWERED BY DISQUS