Grand Californian Construction Update with Video
Our latest photo update takes a look at progress on the new Disney Vacation Club construction at Disney's Grand Californian Hotel in Anaheim. Included is a short video clip that provides an overhead view of the entire construction site.
Construction continues to move forward at a brisk pace. Southern California soil composition is such that foundation preparation does not require the sort of deep-set pylons necessary for most of Disney's Florida-based facilities. Rest assured that due to the earthquake risk the structure will meet or exceed California's rigid building standards.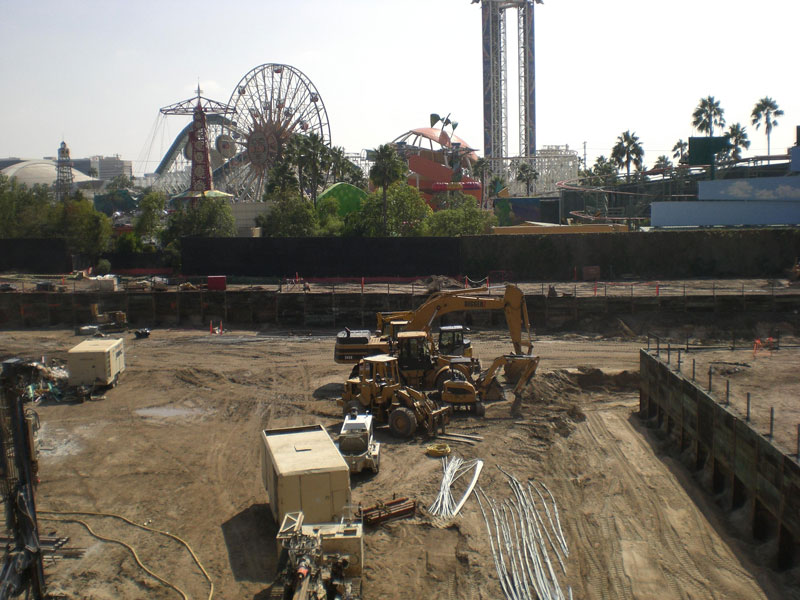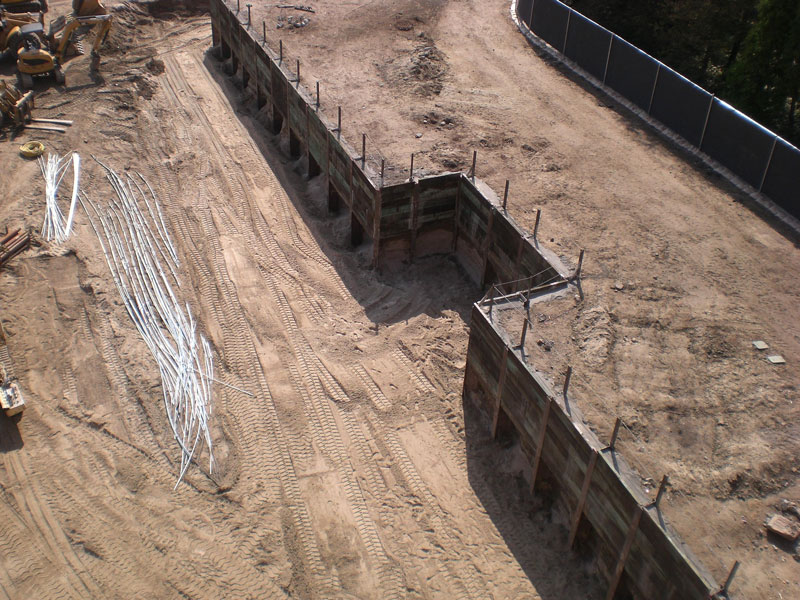 Most of the excavation work for the underground parking structure has been completed. Cement is being poured into the shoring columns and the footprint of the building has emerged. The building will be "T"-shaped, with the eastern arm of the "T" slightly longer and wider than the other.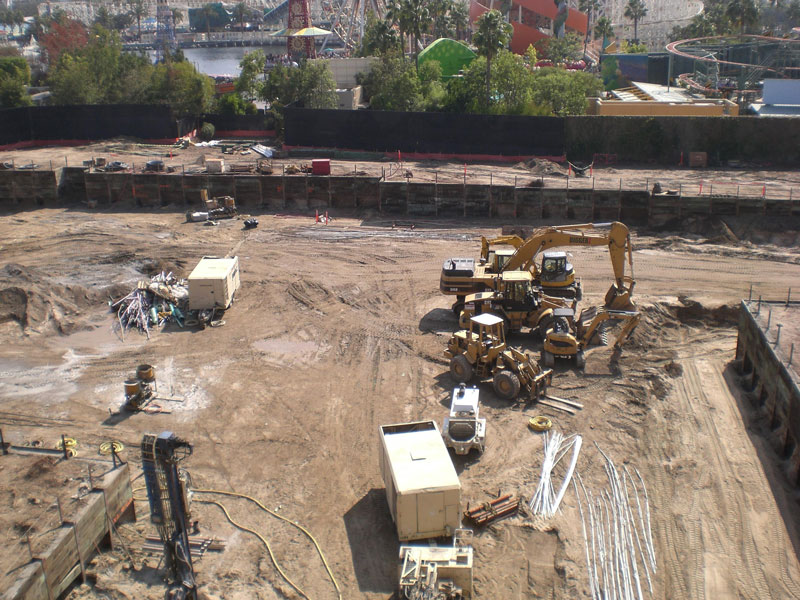 The next image illustrates the designers' attempt to maximize the limited space available. The eastern wing is within just a few feet of Redwood Creek Challenge Trail at Disney's California Adventure.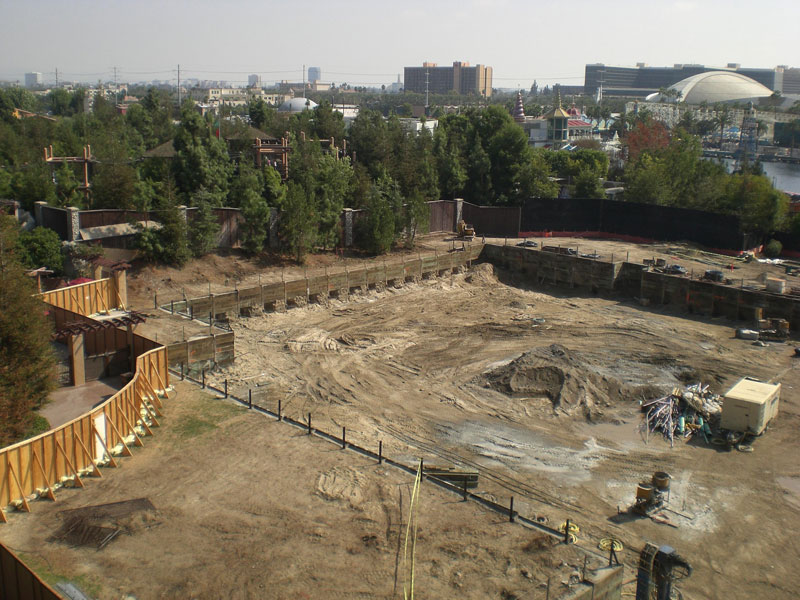 Current plans call for the Grizzly Peak area of the park will be re-themed to a 1930's era national park. This theme will extend to the southern flank of the Grand Californian Hotel, providing a more natural transition between the new wing and the Paradise Pier section of DCA.
To guests this means that the Route 66 section of the park in the upper part of the photo below will be replaced with a more rustic, woodsy atmosphere.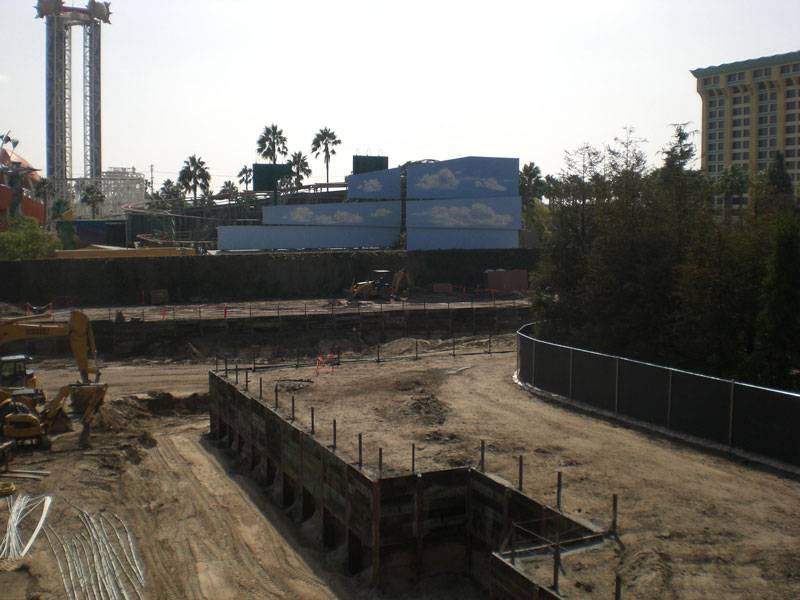 The final appearance of this section of the park is unknown, however the theme park view will be preserved and offer guests an in-room look at the Disney's World of Color nighttime lagoon show. It appears that at least 60% of the new DVC Villas will have a view of this area of the park.
Click below (or HERE to be redirected to YouTube) to view a short video clip highlighting the entire construction site.