Caribbean Bridge Replacement Slated for January 2022
Two bridges located at Disney's Caribbean Resort will be refurbished early next year, potentially impacting more active guests at Disney's Riviera Resort.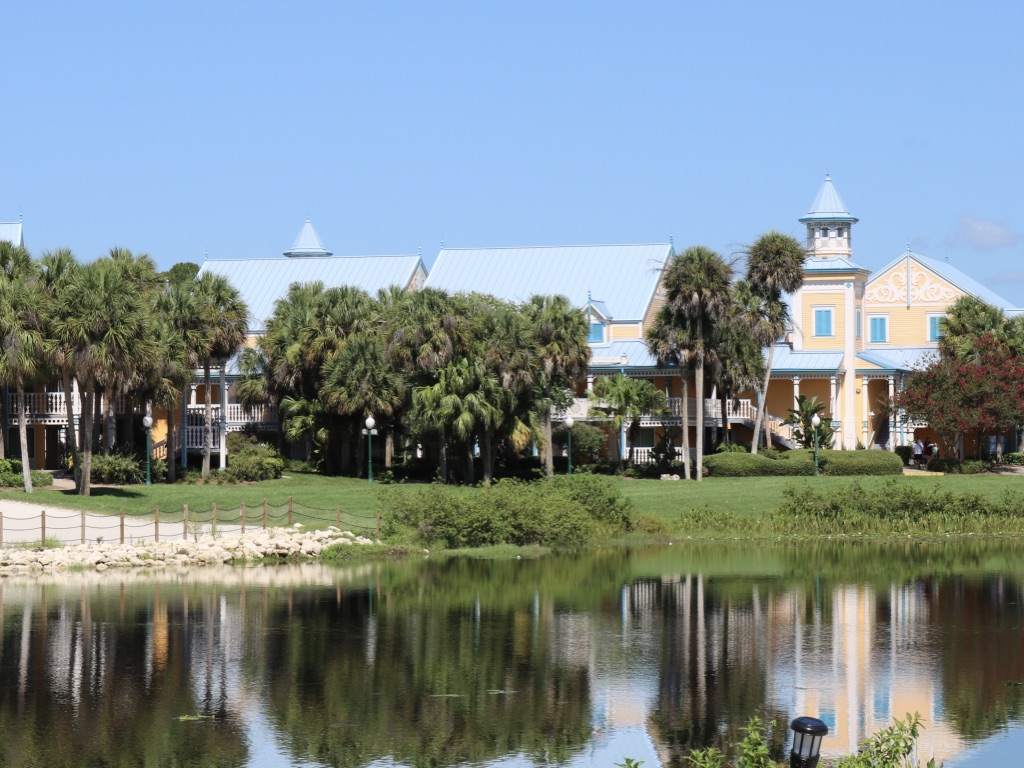 The two bridges which connect Old Port Royale to the Aruba and Jamaica sections of Caribbean Beach will be updated in early January. Work is scheduled to occur from January 3 - 17, 2022. The two bridges connect to the small island which is home to the Caribbean Cay Playground, leaving this resort amenity unavailable to guests.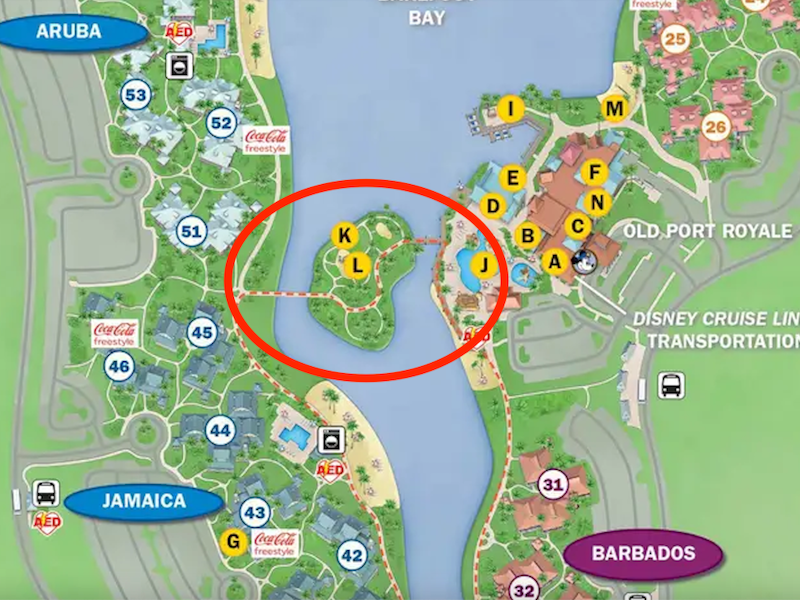 This work does not directly impact guests at Disney's Riviera Resort, but could serve as a minor impediment for those visiting Caribbean Beach's restaurants or other amenities. Runners may also have to alter their course in order to avoid the closed walkway. In the image above, Riviera would be located at the top on the northern end of Barefoot Bay. Walking paths on both sides of the bay will remain open.
Shortly thereafter, Disney's Skyliner is scheduled to be down for maintenance, a project which is now expected to run from January 23-28, 2022.
h/t WDWMagic.com