Joffrey's Introduces Riviera Resort Blend
The newest Disney Vacation Club resort now has its own specialty coffee blend.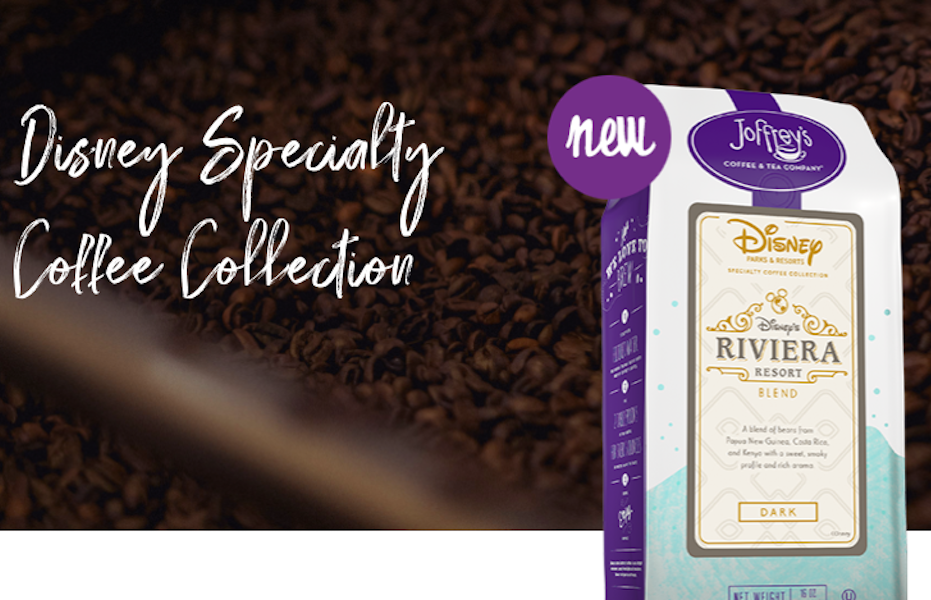 Joffrey's, the specialty coffee partner for Disney's theme parks and resorts, has introduced a new blend which celebrates Disney's Riviera Resort. Riviera Resort Blend is a dark roast coffee, made from 100% specialty grade Arabica Beans from Papua New Guiena, Costa Rica and Kenya. The blend is described as a "sweet and smoky profile with a rich aroma."
The Riviera blend is the "roastmaster exclusive" for Topolino's Terrace.
Joffrey's offers more than 20 unique flavors in its Disney Specialty Coffee Collection. Others include Kona Blend, Aulani and Sanaa Blend. Disney Blends are priced at $10.99 to 19.99 for a 16 oz package. The 1-pound Riviera Blend is available for $13.99. Register for the email newsletter at Joffreys.com to save 25%.