Trundle Bed Failure Mars Riviera Opening
At least one guest was reportedly injured when one of the fold-down Murphy Beds came off the wall on opening night at Disney's Riviera Resort.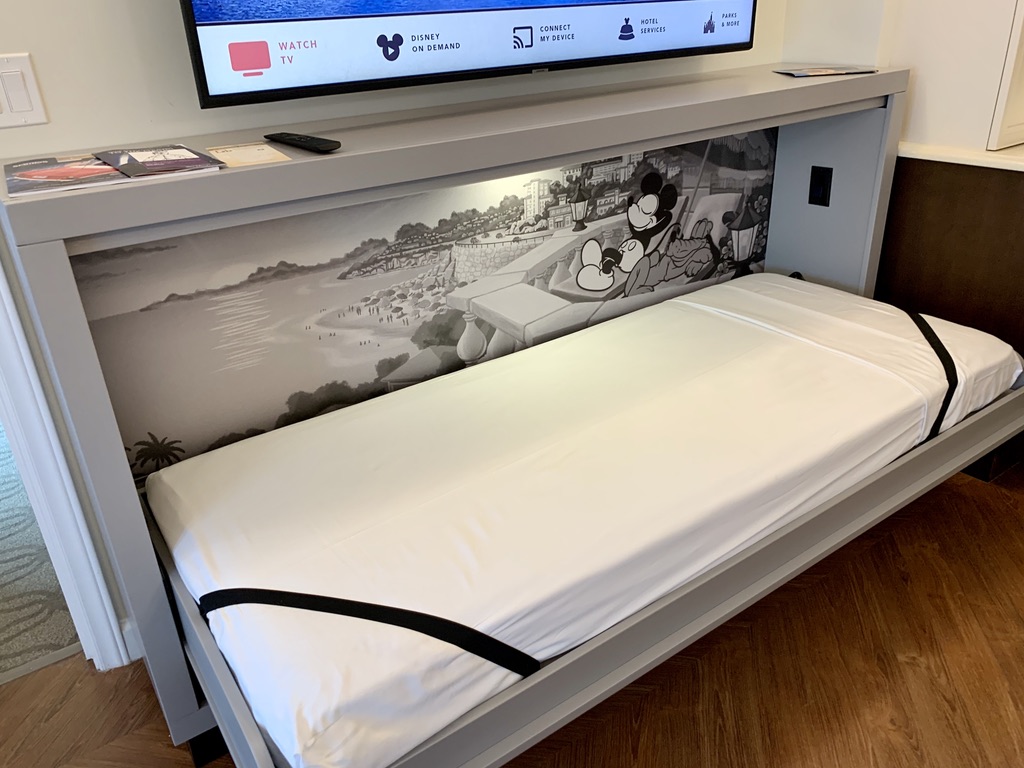 According to a post on social media, a guest suffered minor injuries on Tuesday morning when the trundle bed a came off the wall and fell on top of the family member sleeping on it. Hayley Ashby posted comments to Facebook, stating that her mother was sleeping in the bed when it fell off the wall and landed on top of her. The post states:
"...it just collapsed onto her. Me and my sister had to struggle to lift up the bed to have her be able to roll out from underneath the bed. Luckily, only a few bumps & scrapes, but we are definitely shaken up."
A photo posted by Ashby (below) suggests that the bed may not have been properly mounted to the wall of the guest room. The image appears to show only four hollow wall anchors near the top, to support both the bed frame and guest sleeping within.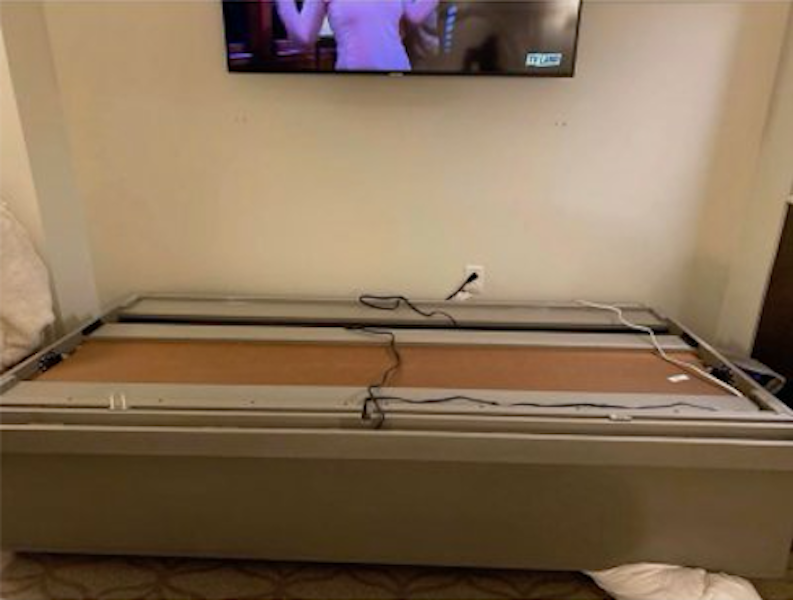 On Tuesday evening, guests returned to their rooms to find notices from Disney stating that they should not use the beds until further notice. The notice reads:
"We apologize for the inconvenience. This trundle bed is out of order and for your safey, it cannot be used at this time. We want to ensure your stay is as comfortable as possible. If you had planned to use this bed, please contact the Front Desk so alternative arrangements can be provided."
The trundle beds in question are installed under the flat panel TVs in all Deluxe Studio, One Bedroom and Two Bedroom Villas at Disney's Riviera Resort.