Construction Walls Down at Kona Cafe
Just days before its scheduled reopening, design changes are visible at Kona Cafe located at Disney's Polynesian Villas & Bungalows.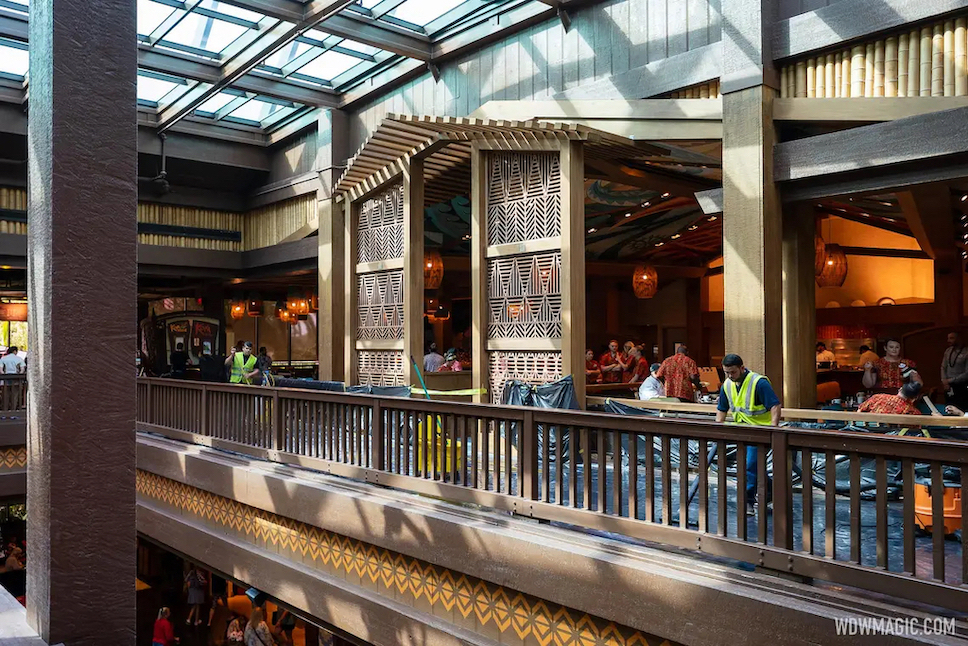 (Photo Credit @wdwmagic)
Website WDWMagic.com has a variety of photos of the restaurant as it prepares for its reopening. The restaurant closed for refurbishment in mid August and is scheduled to resume operations on November 1, 2022.
The redesign features a new entry arch, along with changes to decor throughout the interior.
According to the report, Disney Cast Members are currently evaluating new menu items as workers put finishing touches on the facility.
Additional photos can be found at WDWMagic.com. Dining Reservations are currently available 60 days in advance via the My Disney Experience website.