News from today's reopening of Disney's Polynesian Village Resort includes the surprise reveal that Trader Sam's Grog Grotto is also set to return.
With little advance notice, Trader Sam's Grog Grotto will reopen beginning Monday, July 19. Both the indoor seating and outdoor Tiki Terrace are expected to be available. Opening day hours are scheduled for 3:00pm to midnight.
Trader Sam's is one of the few remaining Polynesian amenities which did not have an announced reopening date. Over the weekend, Tikiman's Unofficial Polynesan Resort Pages reported that a variety of smaller dining venues had reopened including Oasis Grill at the leisure pool and Kona Island Coffee & Sushi. Food orders have also returned to the resort's Lava Pool.
The resort's second floor monorail platform is expected to reopen in mid-August. No information has been revealed regarding the future of the Spirit of Aloha dinner show.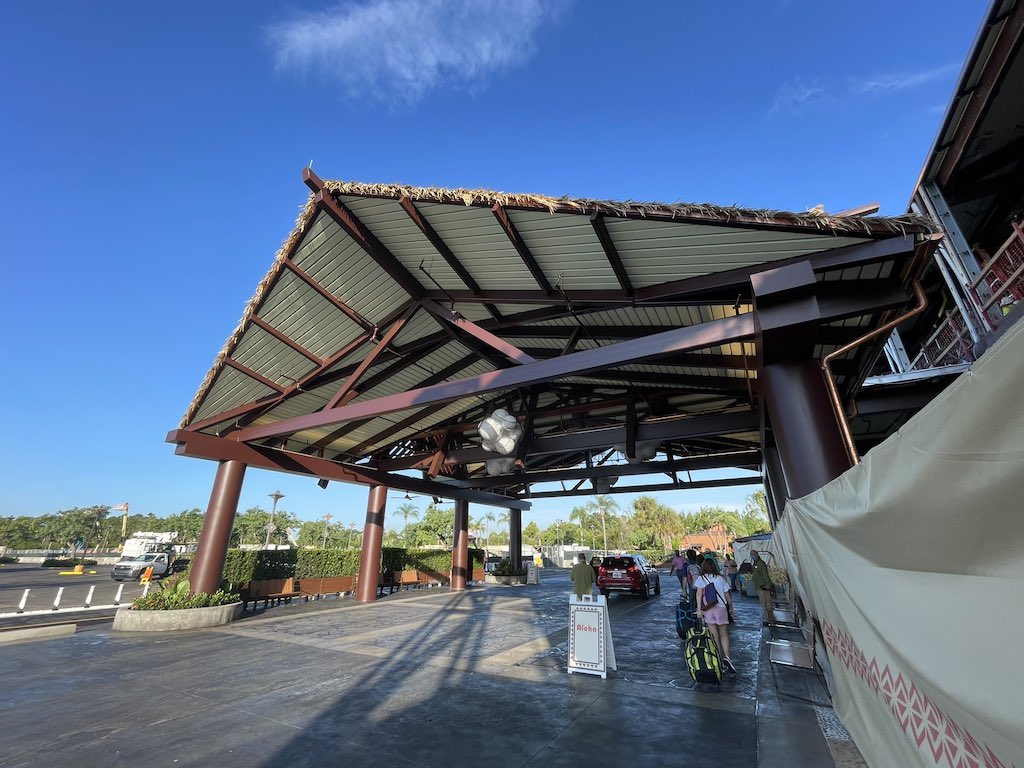 Polynesian Porte Cochere - July 2021 (@WDWNT)
Check out the Twitter account of WDW News Today for photos of the newly updated porte cochere and images inside the renovated hotel rooms. Disney Vacation Club villas will begin a soft goods refurbishment in several weeks. No design details have been released for changes to the villa interiors.
BLOG COMMENTS POWERED BY DISQUS