Reopening Coverage of Disney's Polynesian Villas & Bungalows
If you've had a craving for Dole Whip and Tonga Toast during your COVID-19 lockdown, we know just the place to visit.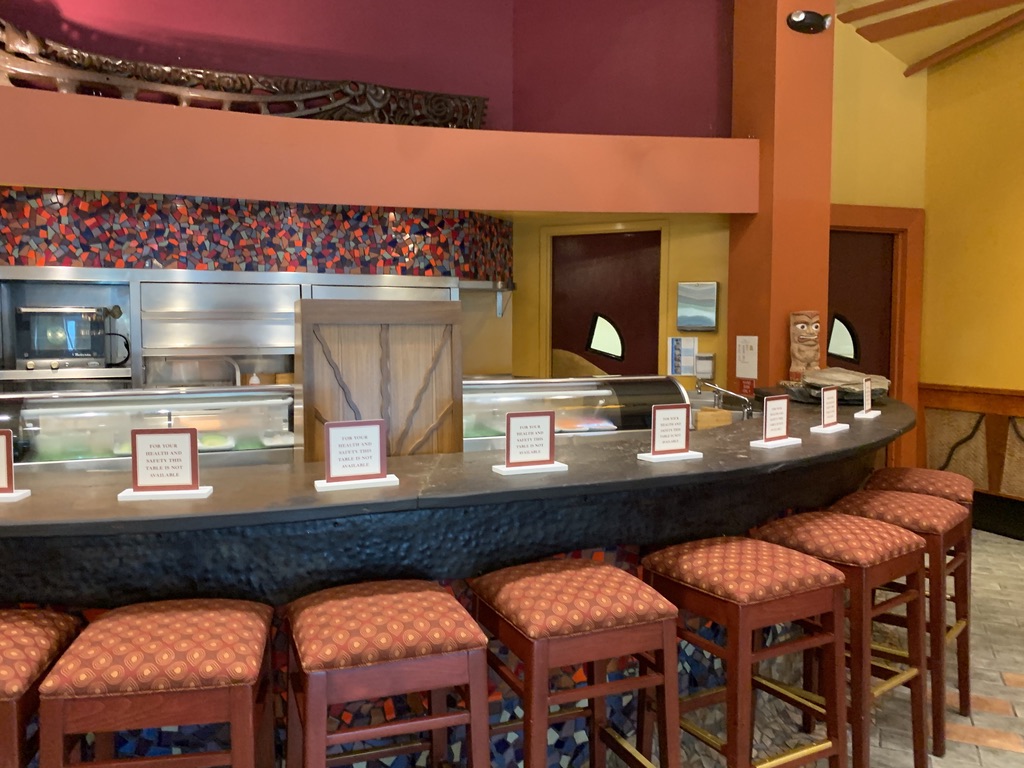 Like most other Disney Vacation Club resorts, Disney's Polynesian Villas & Bungalows reopened on Monday. It appears that the Pago Pago longhouse is currently unused, and we have no idea how many guests are actually staying in the other two DVC buildings plus the 20 bungalows. Still many resort services are available and it's clear they are preparing to host larger crowds over time.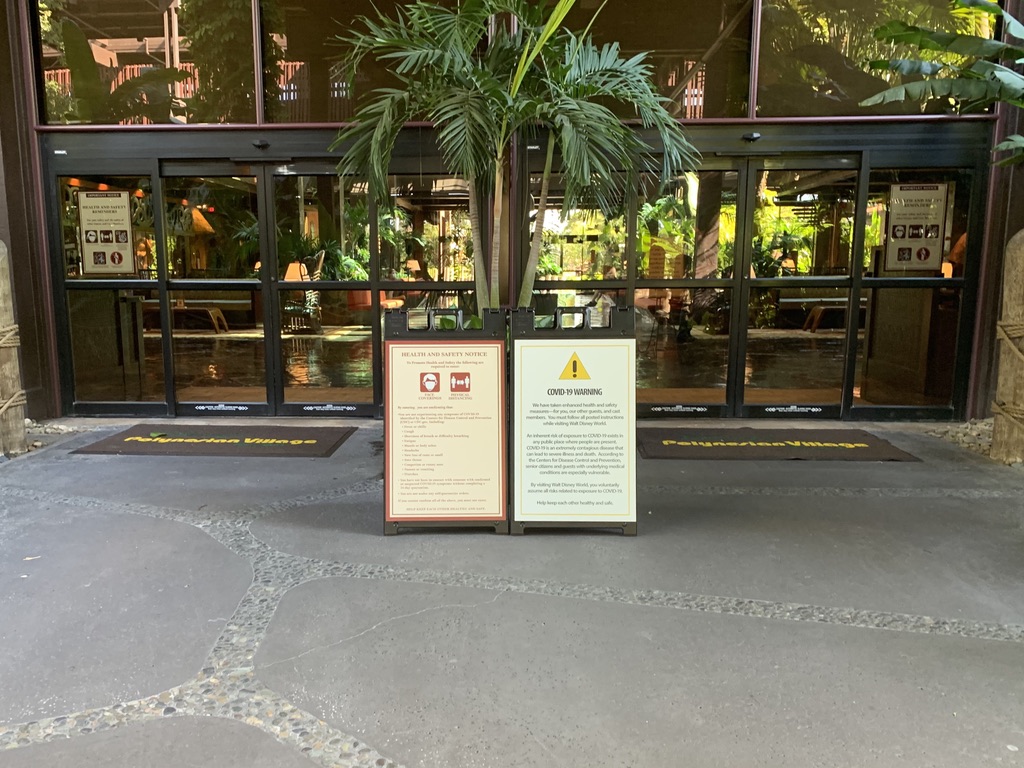 Covid warning signs poised at the entrance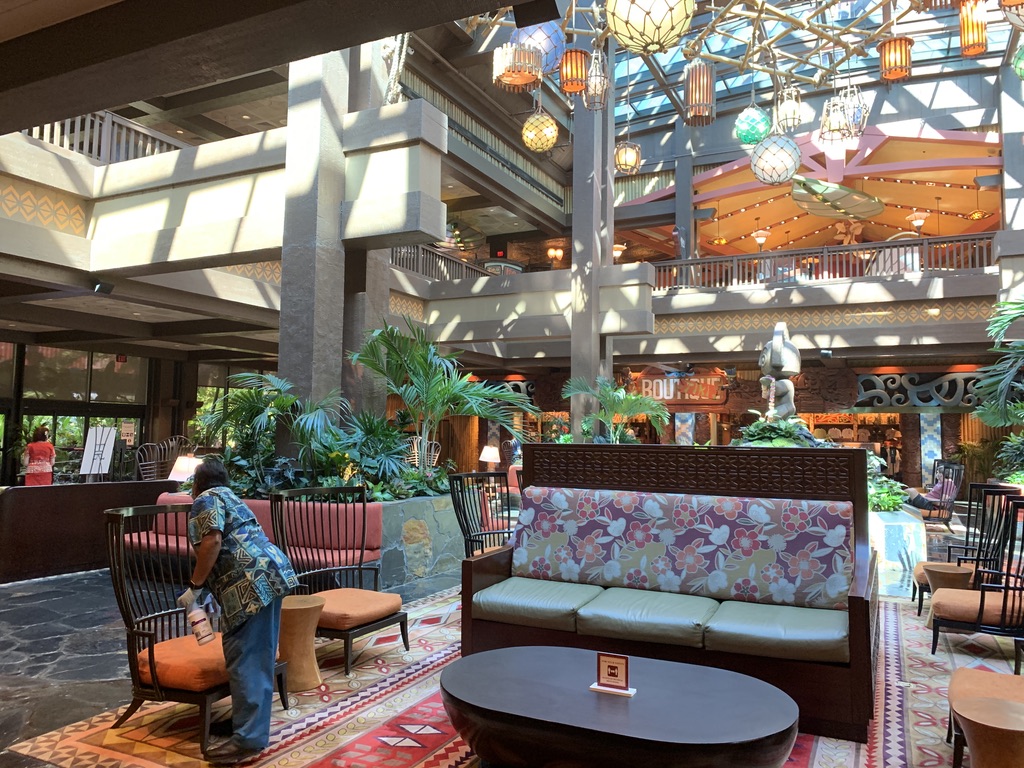 Cast Members taking cleanliness very seriously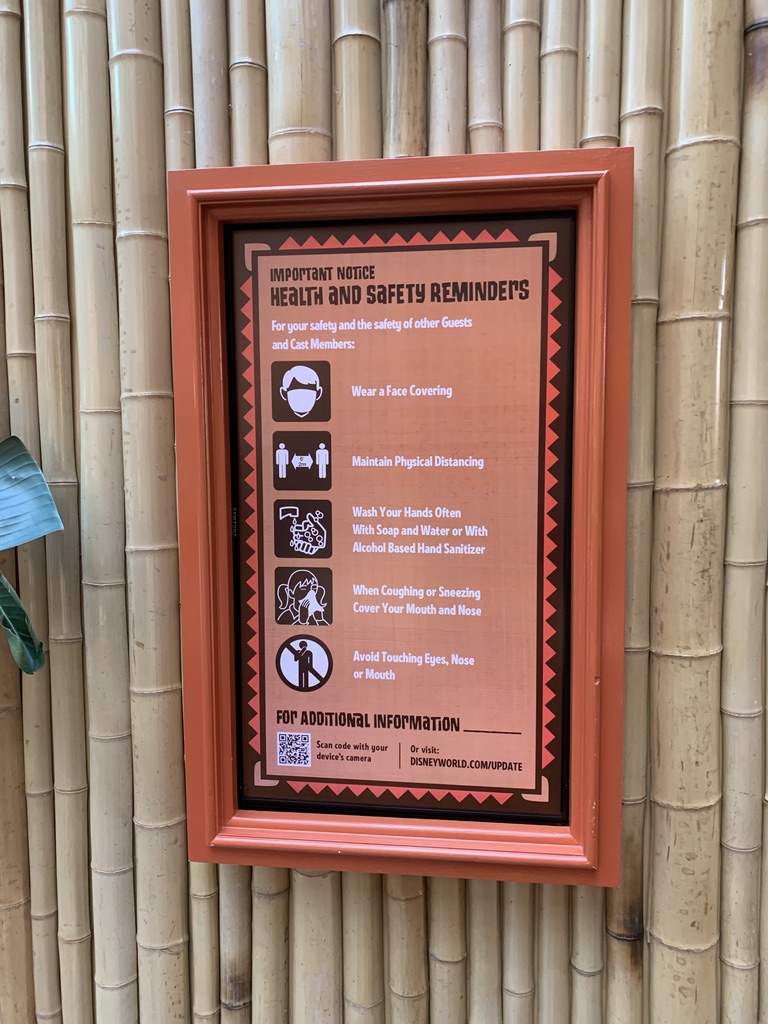 Attractive signs match the color scheme and theme of the resort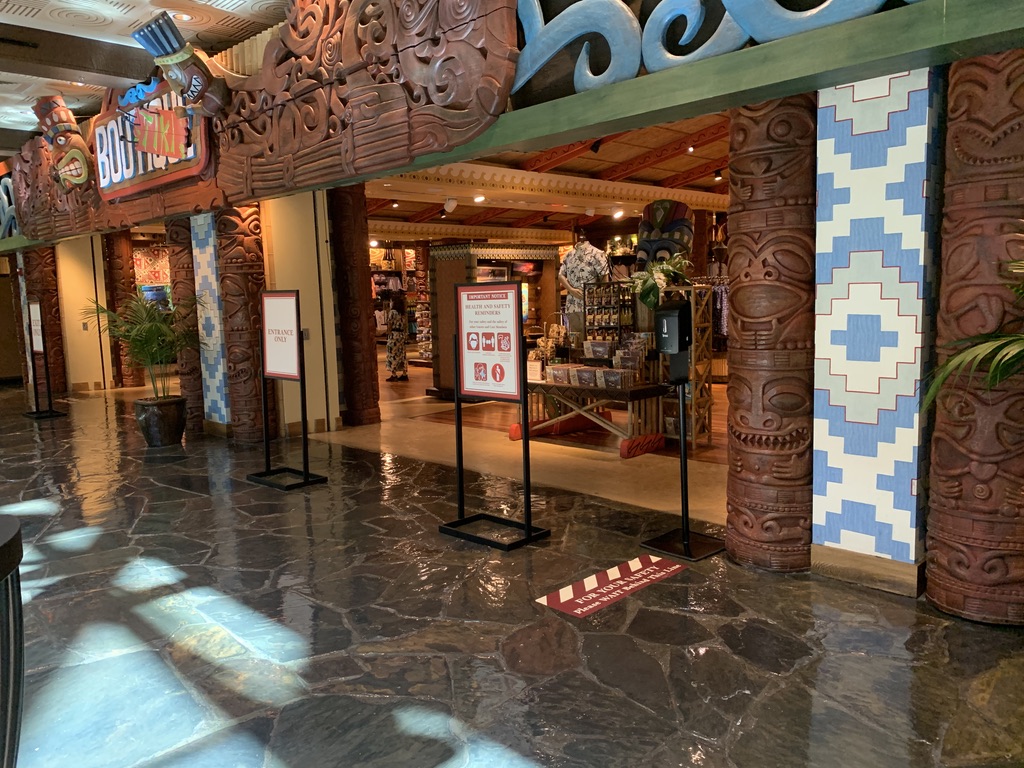 Entrance to BouTiki offers hand sanitizer and distancing markers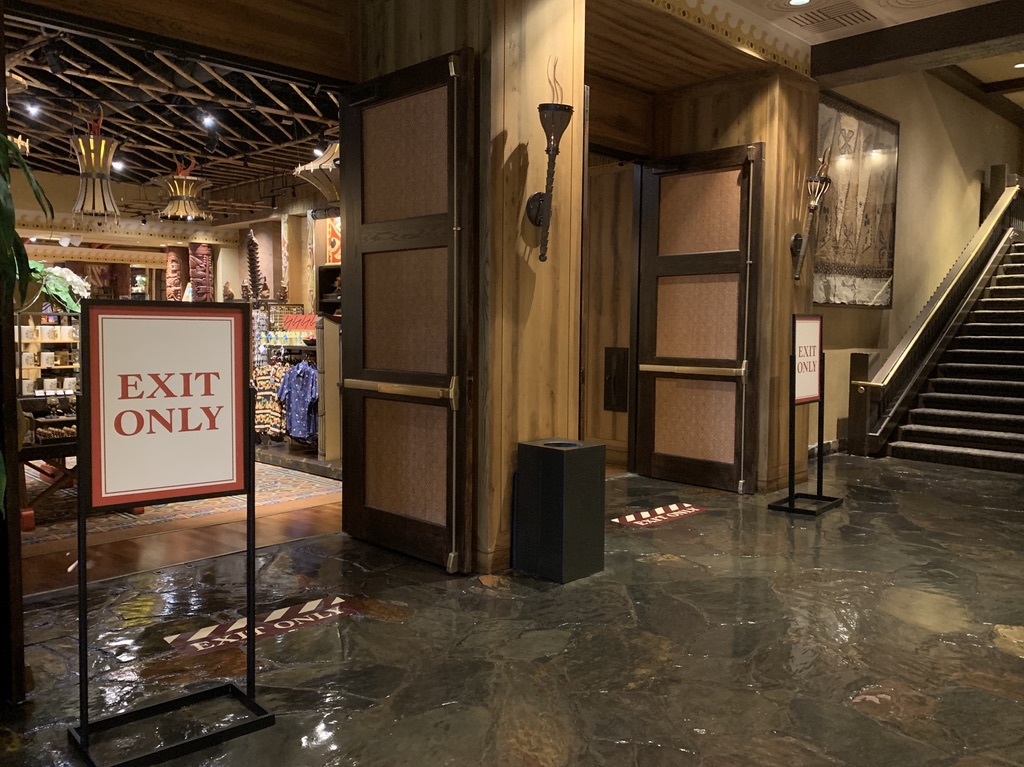 Exit only through this door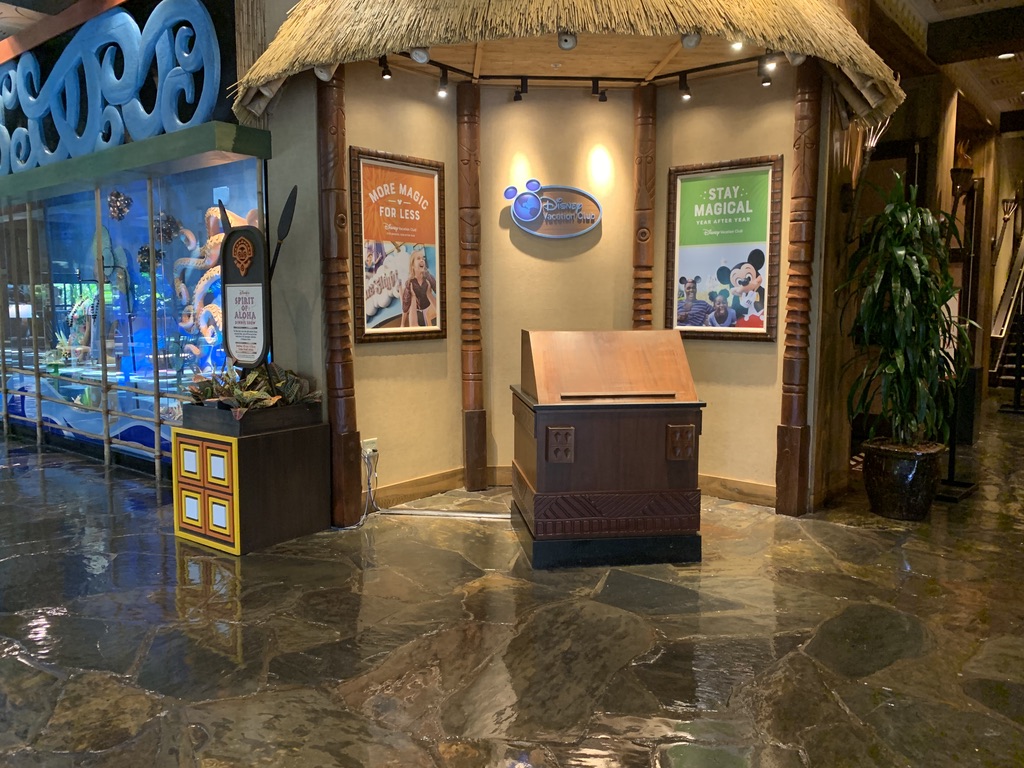 The DVC sales booth is not being staffed...yet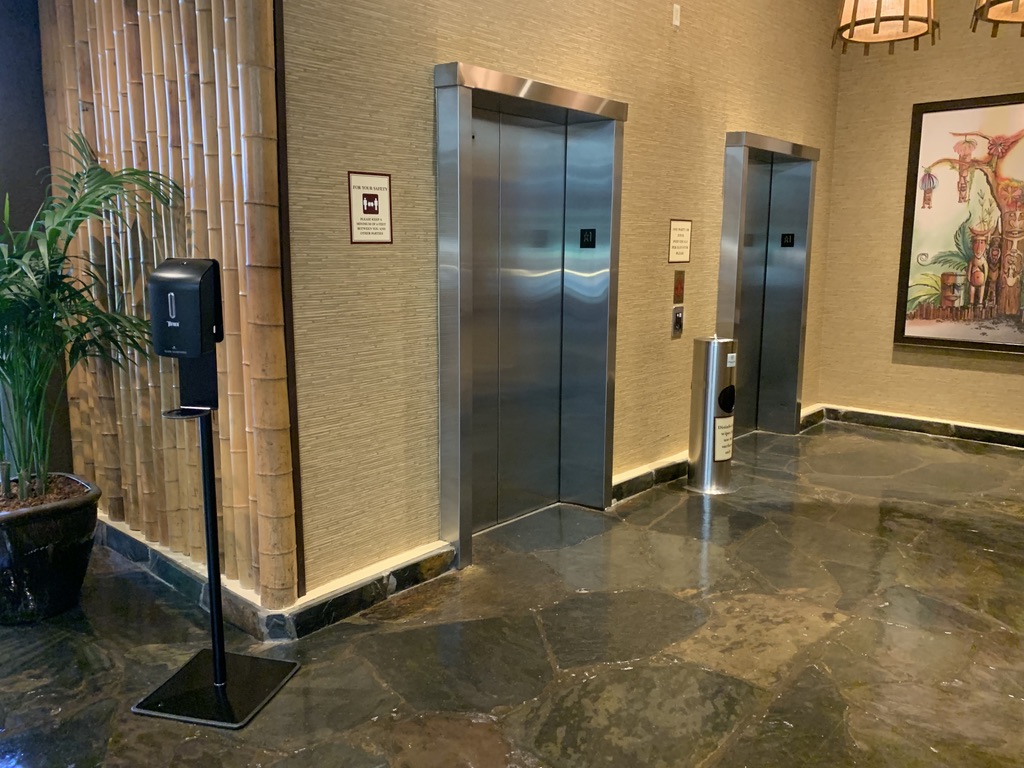 Elevators offer hand sanitizer and wipes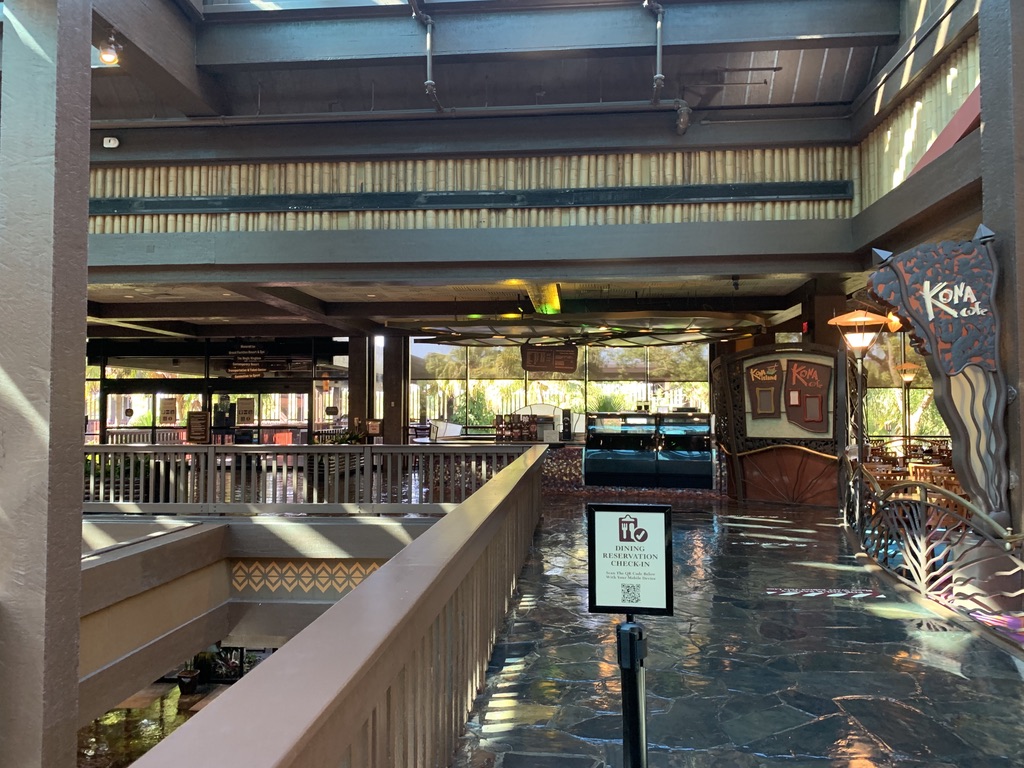 Electronic check-in for dining is requested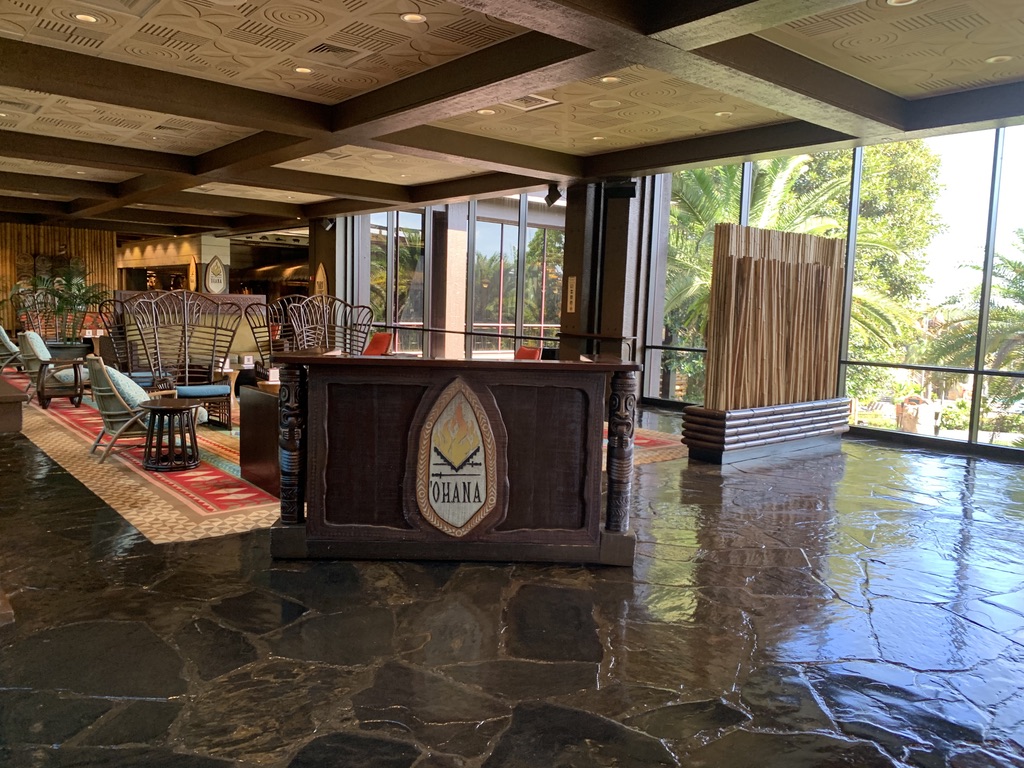 Ohana is ready for guests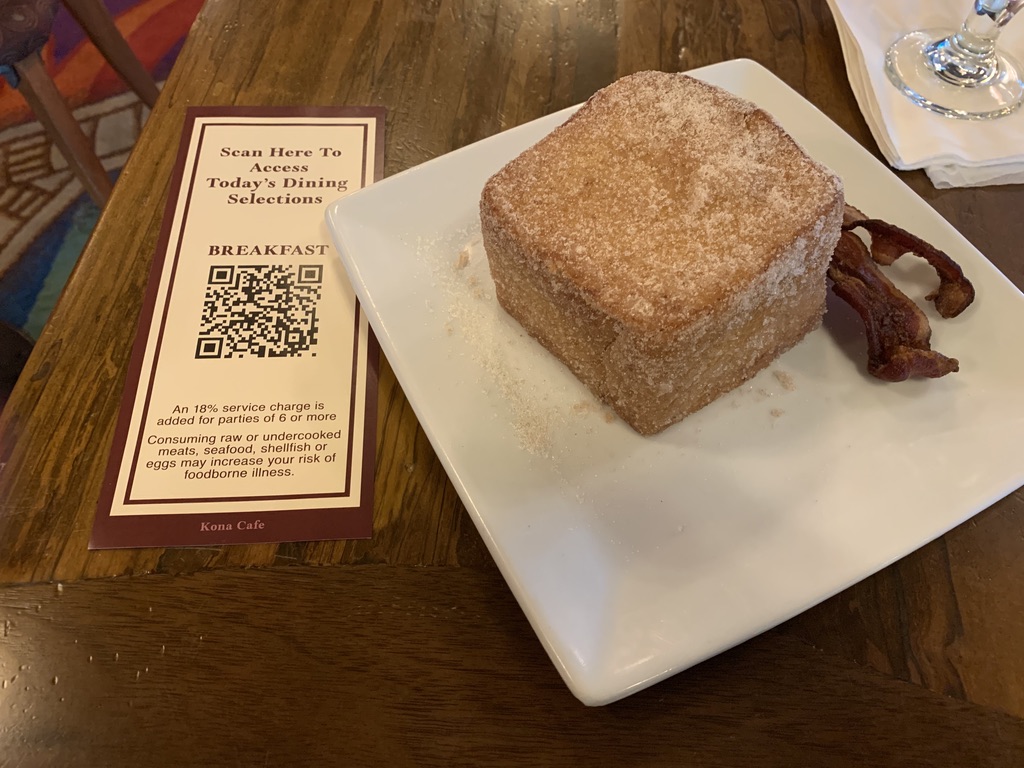 Did someone say 'Tonga Toast'?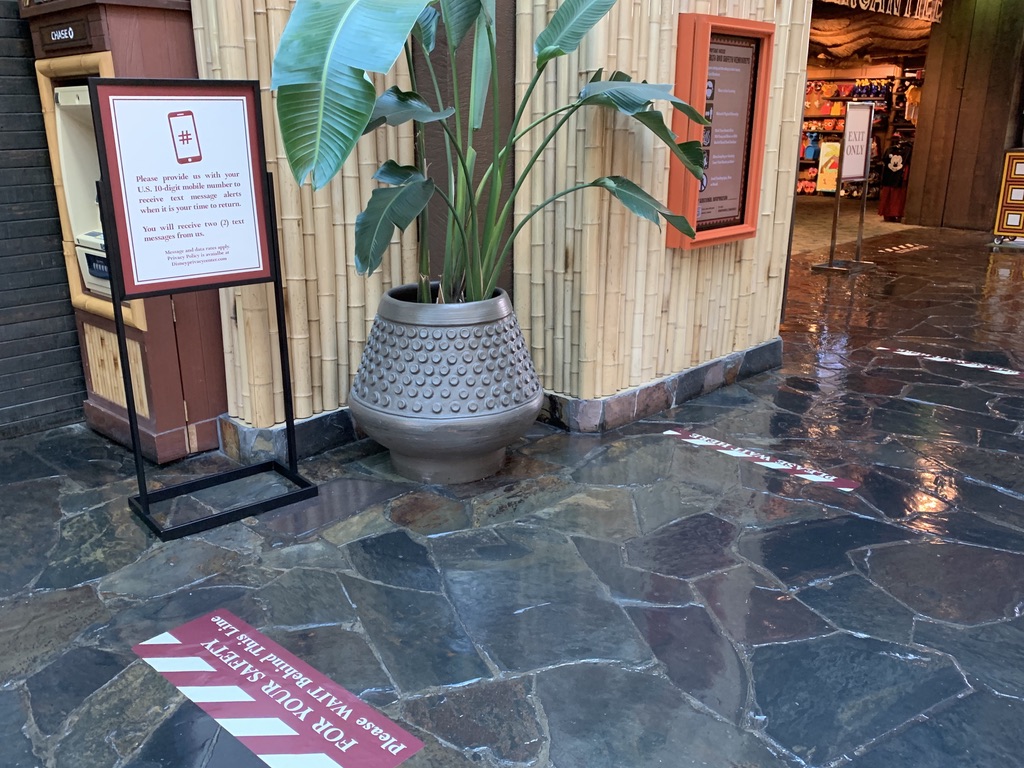 Sign at Moana Mercantile informs guests that they may use text alerts for shop entry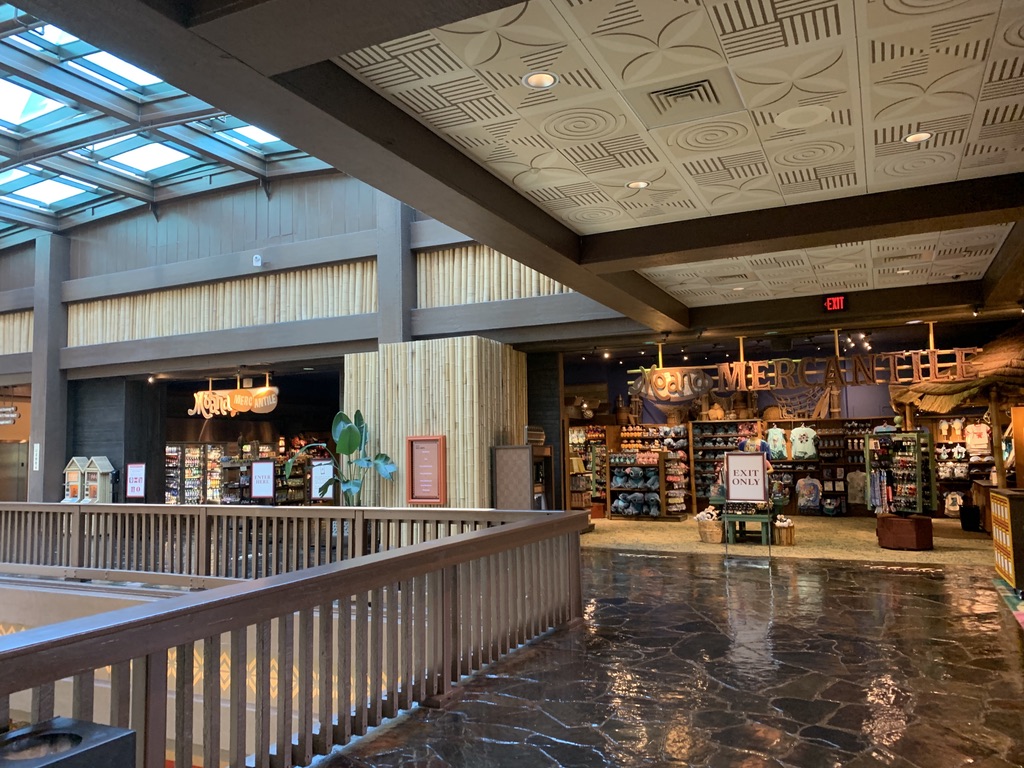 Entrances and exits are marked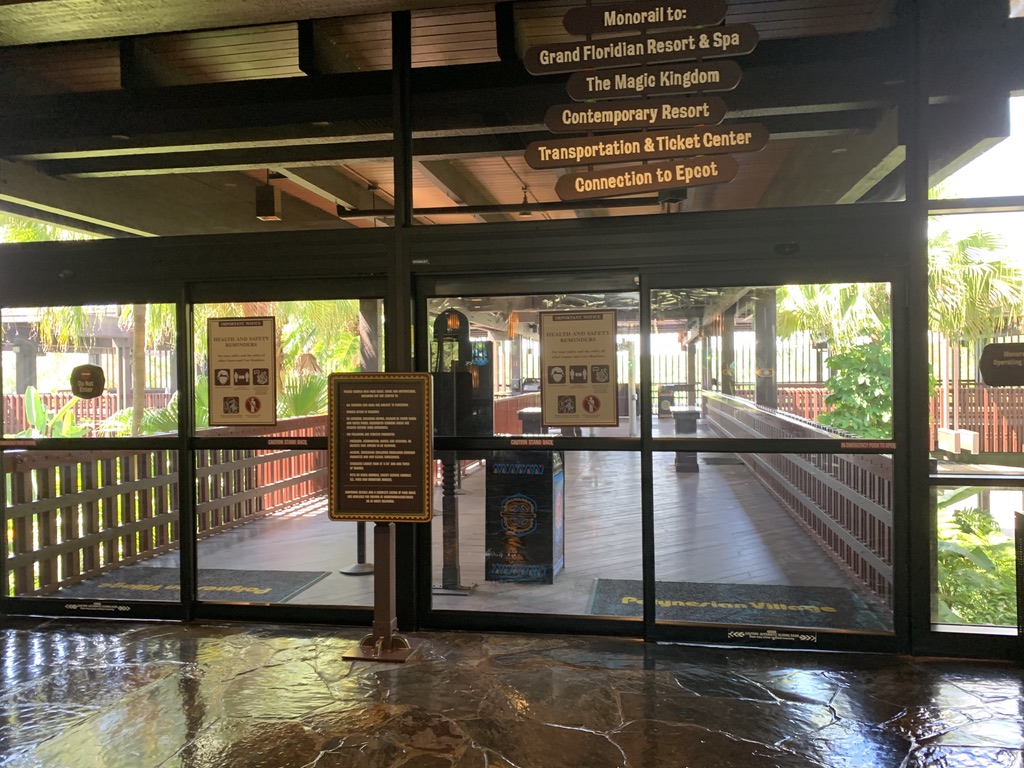 Safety signage is up around the monorail, although it is not running at this time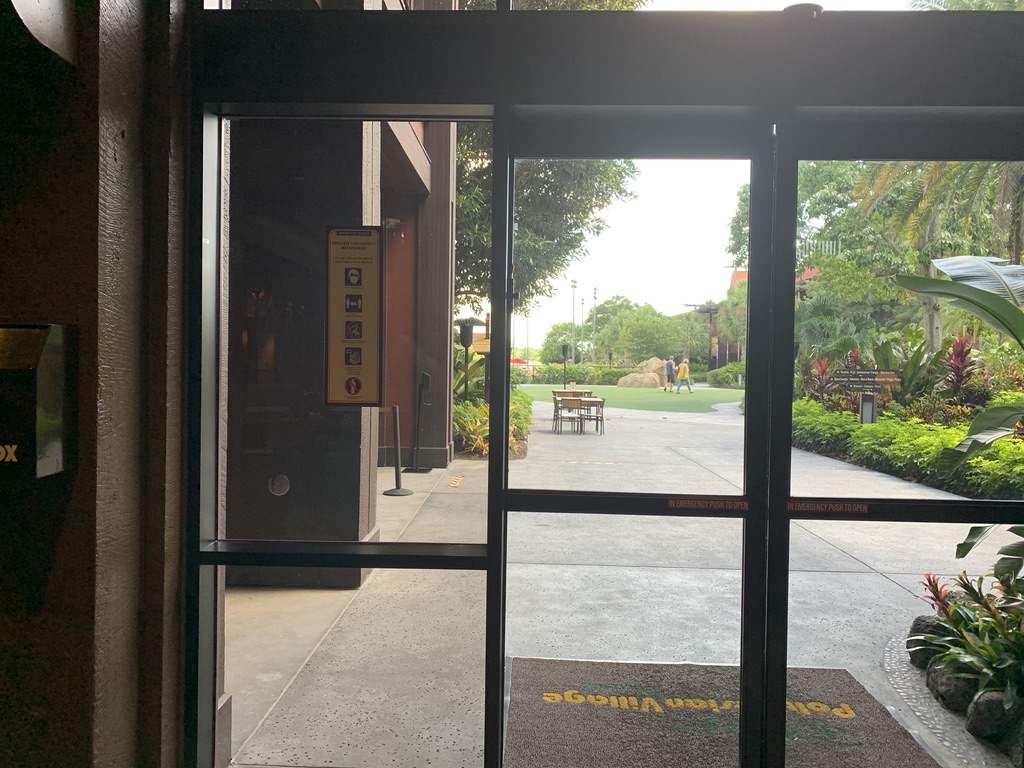 More signage on the doors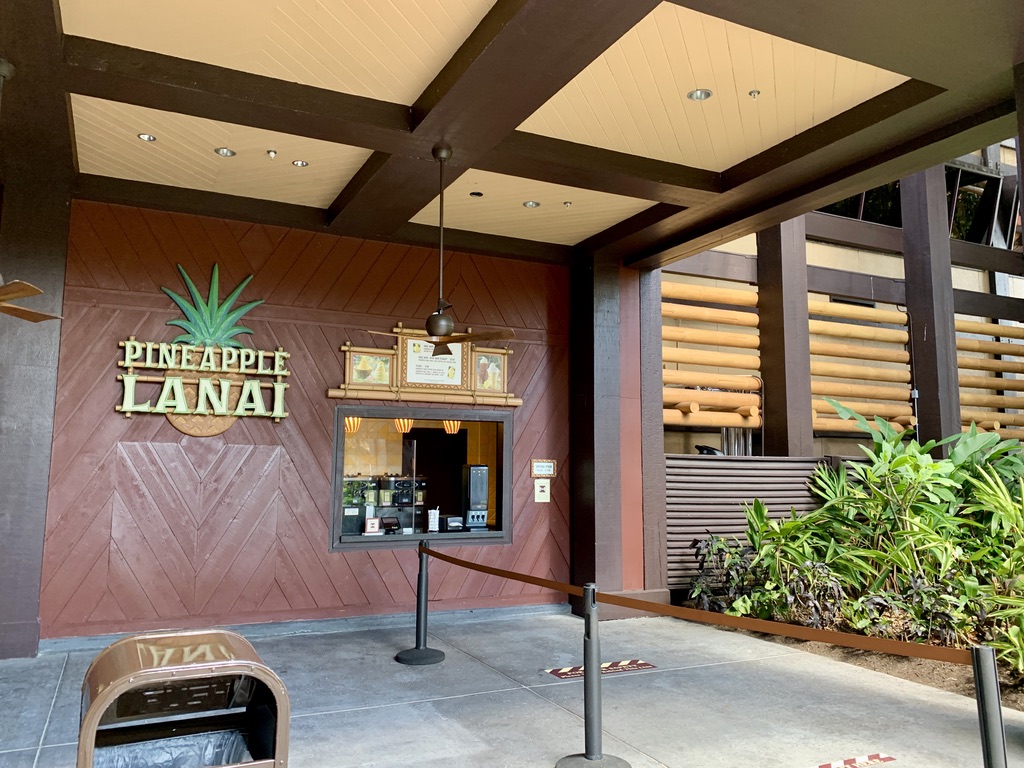 Pineapple Laniai has new plexiglass shield to protect Cast Members plus distancing markers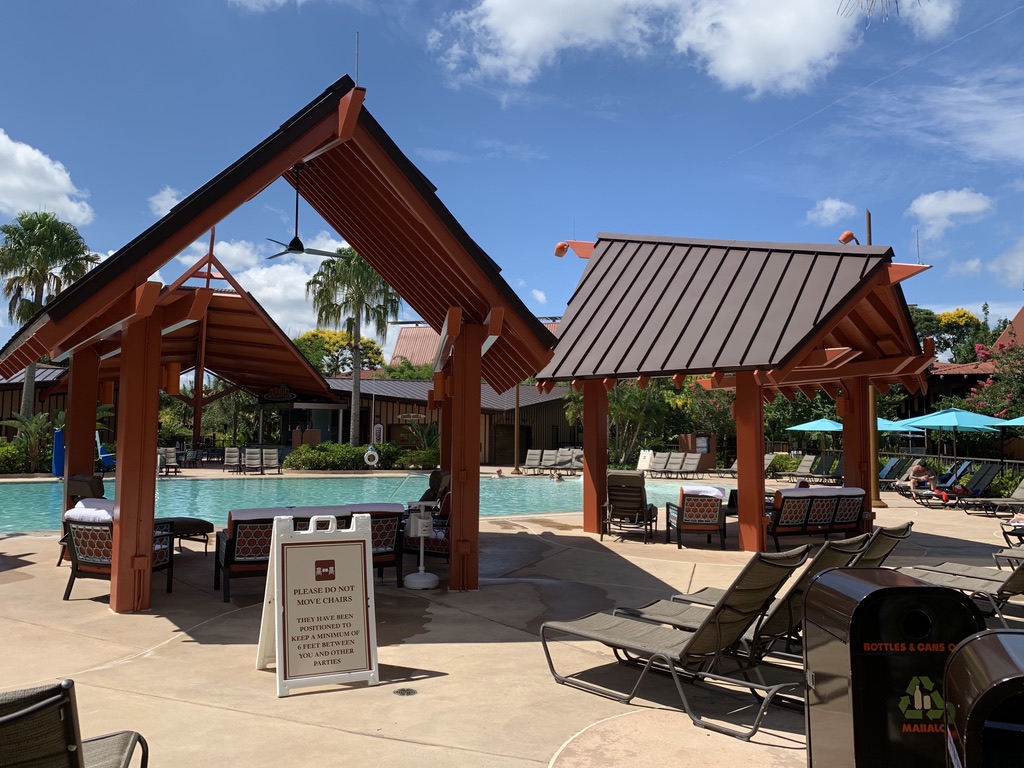 More reminders to not move lounge chairs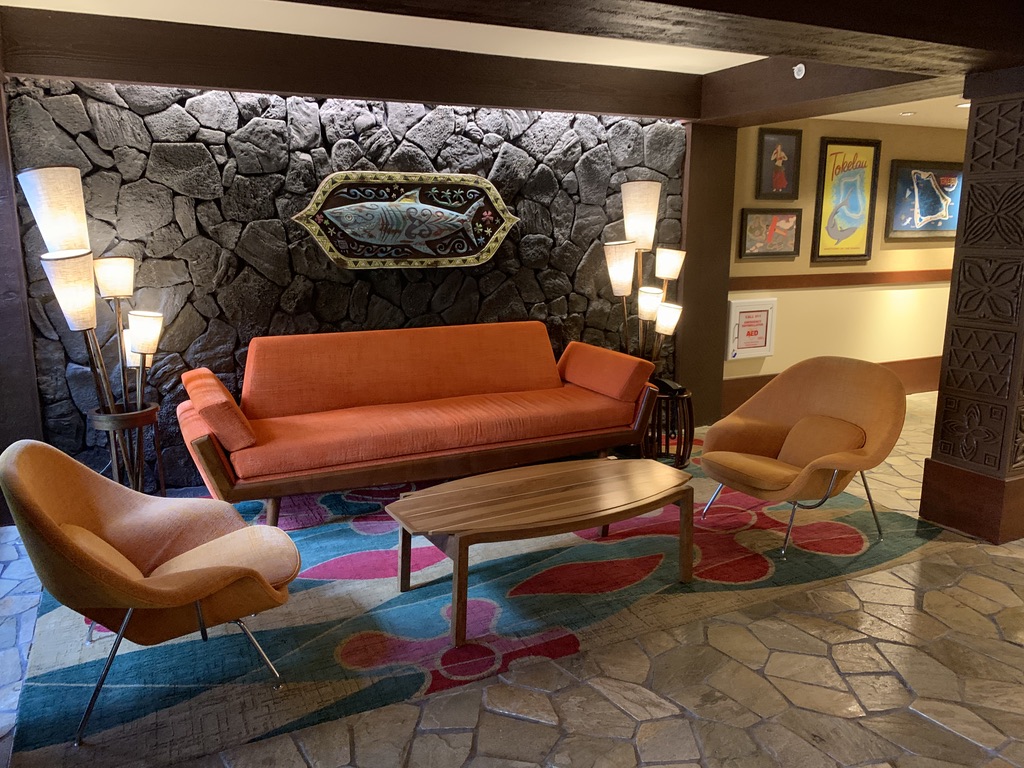 Few changes in lobby of a DVC longhouse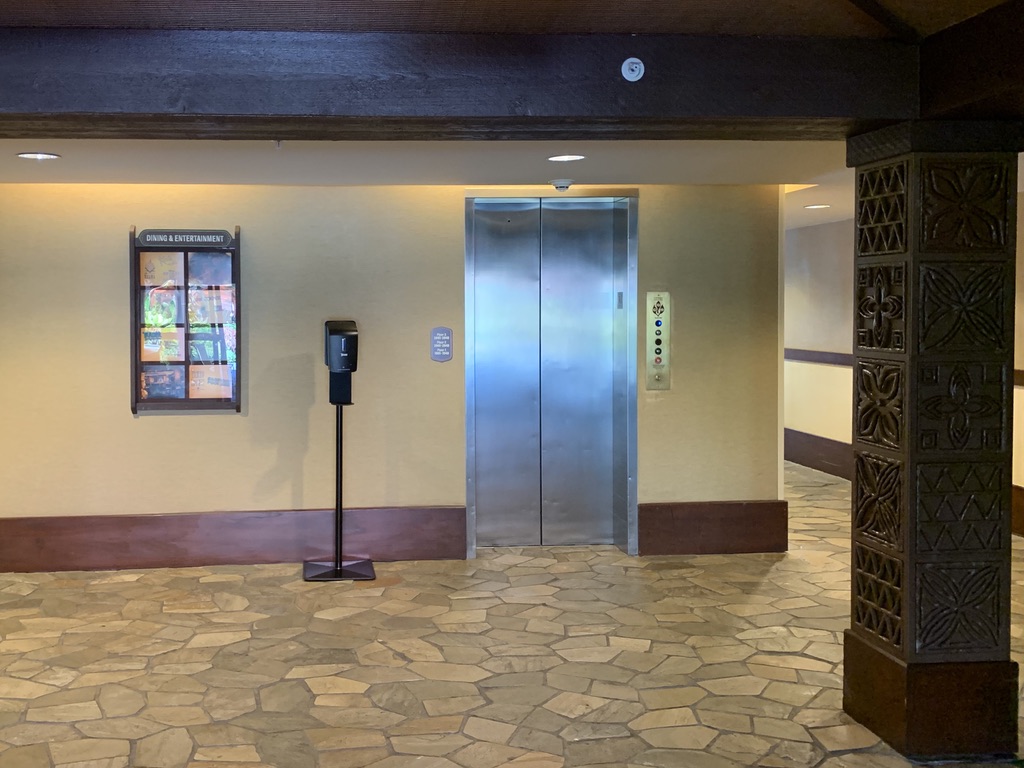 Hand sanitizer near the villa elevators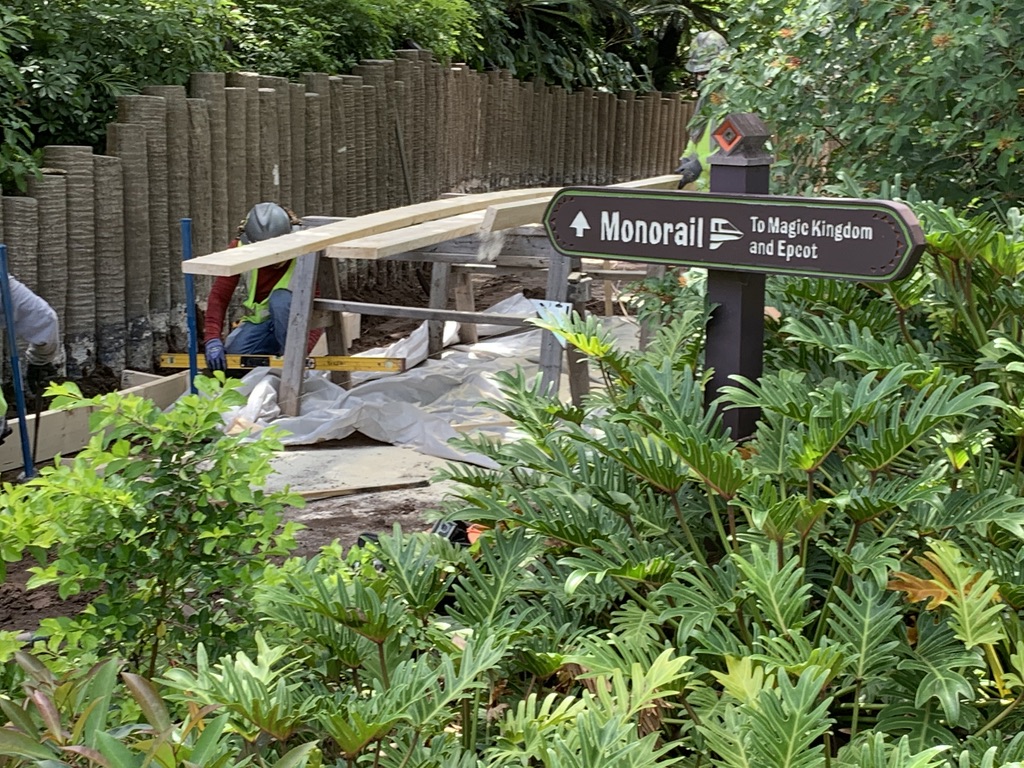 Unrelated to Covid, the Walk Around the World bricks are being removed between resort and the Transportation & Ticket Center