Noise Warnings Shared by Polynesian Guests
Construction work at the Transportation and Ticket Center is causing headaches for some Disney Vacation Club members staying in nearby guest rooms.
As Walt Disney World continues its preparations for the debut of Star Wars: Galaxy's Edge, one of the areas currently under construction is the Transportation and Ticket Center. The facility is being reconfigured to streamline guest entry and exit from the parks, a noble cause if ever there was one.
However, the close proximity of the Transportation and Ticket Center to Disney's Polynesian Villas & Bungalows is impacting the stay of some guests. A number of recent Polynesian guests--like this one--have voiced displeasure over the noise produced by demolition work at the TTC.
Among the changes being made is removal of the 20-year old Walk Around the World pavers. Recent images show large piles of pavers which have been removed and are waiting to be hauled away.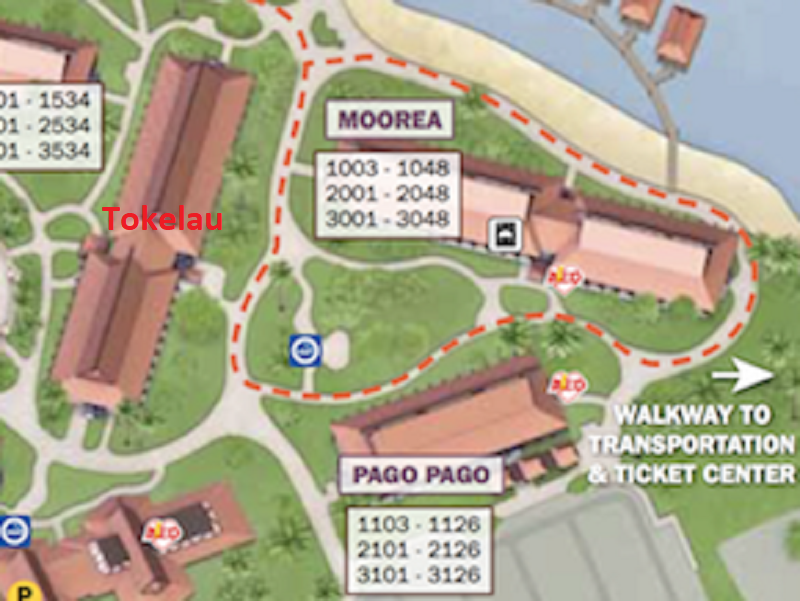 The TTC lies to the immediate east of the Polynesian, on the same side of the resort which hosts the three DVC longhouses. The eastern sides of the Moorea and Pago Pago buildings are within the closest proximity to the construction zone.
With construction work beginning as early as 7:00am, guests who are particularly light sleepers may wish to request a room in the Tokelau building or a room more toward the western ends of Moorea or Pago Pago.
No timeline has been revealed for completion of the work at the Transportation and Ticket Center.