During a webinar with residents living near Disneyland Resort, new concept art was revealed for the planned Disney Vacation Club expansion.
Twitter user @MagicAndWalnut shared images from a recent online town hall with citizens living in nearby Anaheim. The images depict an L-shaped design for the building, with a perpendicular wing extending to the west away from Disneyland property.
The proposed @Disneyland Hotel #DisneyVacationClub tower is still moving forward! Detailed renderings of the 12-story, L-shaped tower were unveiled tonight during a town hall webinar for neighborhood residents. pic.twitter.com/lBIIwX2Ne6



— Magic & Walnut (@MagicAndWalnut) May 22, 2020
At its tallest point, the building rises to 12 stories tall. It gradually steps-down to just 5 stories at its shortest point. The design is intended to be less "visually imposing" on the surrounding neighborhood, as illustrated in the image below.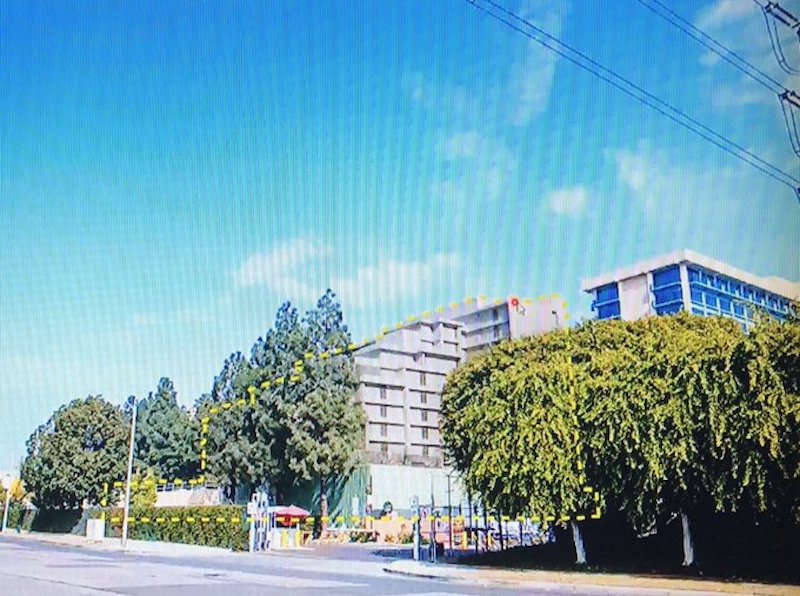 A side elevation shows the locations of some of the villas. The pink rooms toward the upper right in the image below are labeled "Grand Villa." These rooms would face east, toward the theme parks. Beneath the Grand Villas are Two Bedroom Villas. The lightest yellow rooms on the left are labeled "Studio."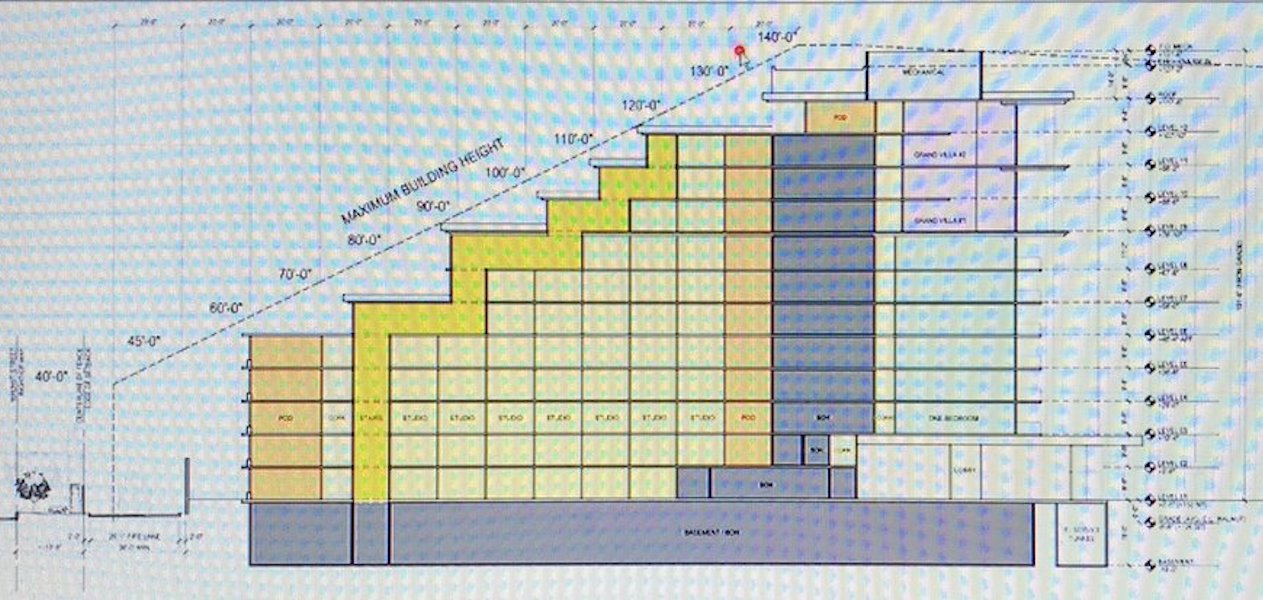 Other documents had previously revealed that the resort would feature about 350 villas including 19 one bedroom villas, 20 two bedroom villas and 2 three bedroom Grand Villas. 38 two-person rooms similar to the Tower Studios at Disney's Riviera Resort are planned, with the bulk of the resort consisting of popular Deluxe Studio Villas.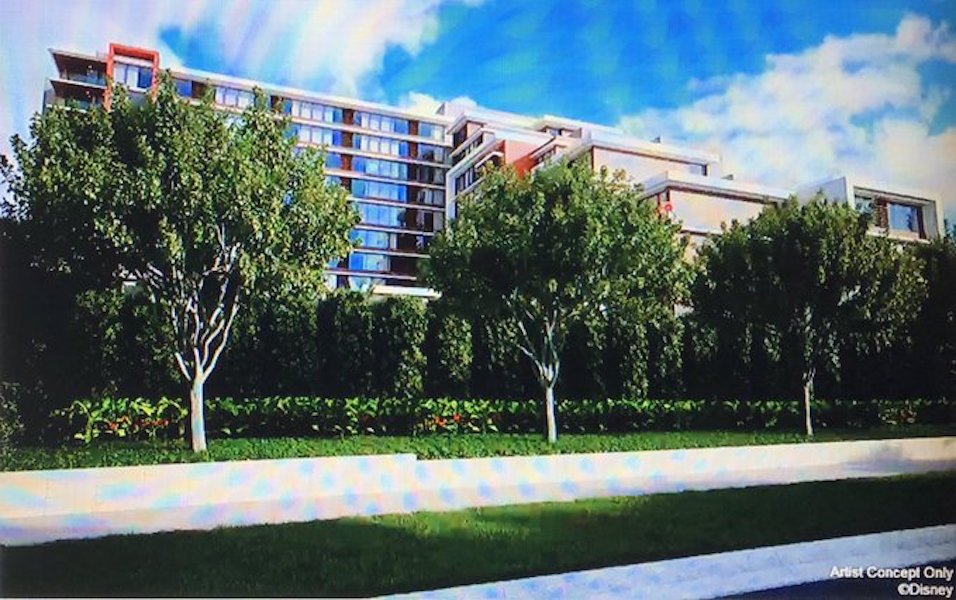 Plans also include the addition of a new pool on the northwest side of the building, situated between the two DVC building wings.
Despite the worldwide impact of COVID-19, Disney still intends to move forward with construction on the project. However plans are still being reviewed by the city and no construction timeline has been disclosed.
h/t WDWNT.com
BLOG COMMENTS POWERED BY DISQUS