Grand Floridian Staff: Microwaves Planned for All Resort Studios
Disney Vacation Club may already be addressing the biggest sore spot for guests considering the newest rooms at Villas at Disney's Grand Floridian Resort & Spa.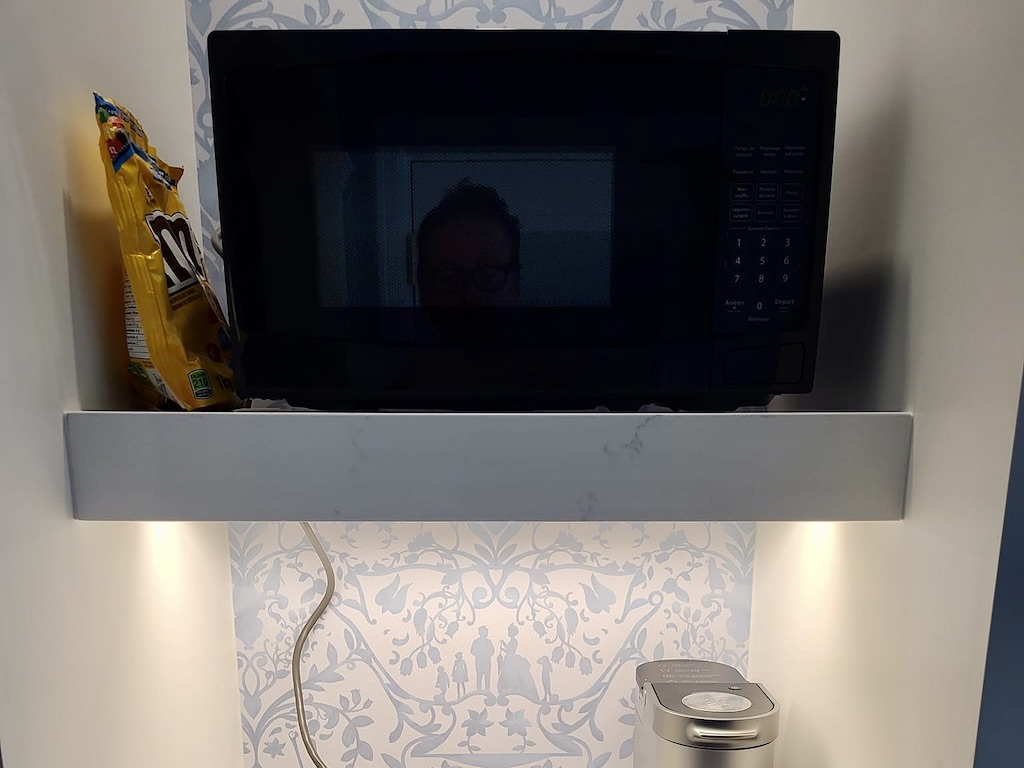 (Photo courtesy of Darrell White)
When the Grand Floridian's Resort Studios were announced, many were surprised to learn that the design does not feature the familiar DVC Studio kitchenette. While the lack of a dedicated sink is perhaps attributable to the nature of converted hotel rooms, the absence of a microwave oven and toaster was curious given the low cost and widespread adoptance among even budget hotel chains.
It appears DVC and the resort may have heard member complaints.
Within a day after the Resort Studios made their debut, DVCNews has heard from multiple members who were told that microwaves are on the way for all 202 new rooms. This information comes courtesy of resort staff members, who claim supply shortages are to blame for the fact that microwaves were not installed as of Day One.
So far, the Disney Vacation Club website has not been updated to reflect this change in amenities. DVC has not yet responded to our attempts to confirm. However, it is clear that guests are able to request delivery of a microwave and/or toaster from housekeeping if not present upon arrival. The room's beverage station even features a small shelf which accommodates the dorm-size microwave oven.
All Resort Studios are equipped with beverage coolers--essentially a refrigerator with no freezer compartment--and a Keurig single-cup coffee maker.
Guests interested in storing their own toaster, coffee maker or other Disney vacation essentials should check out the products and services from our friends at Owner's Locker.
For additional details and photographs of the newly-opened Big Pine Key building, check out our prior coverage.