Disneyland Hotel Construction Update - May 2022
Construction is well under way for Villas at Disneyland Hotel, the sixteenth Disney Vacation Club property.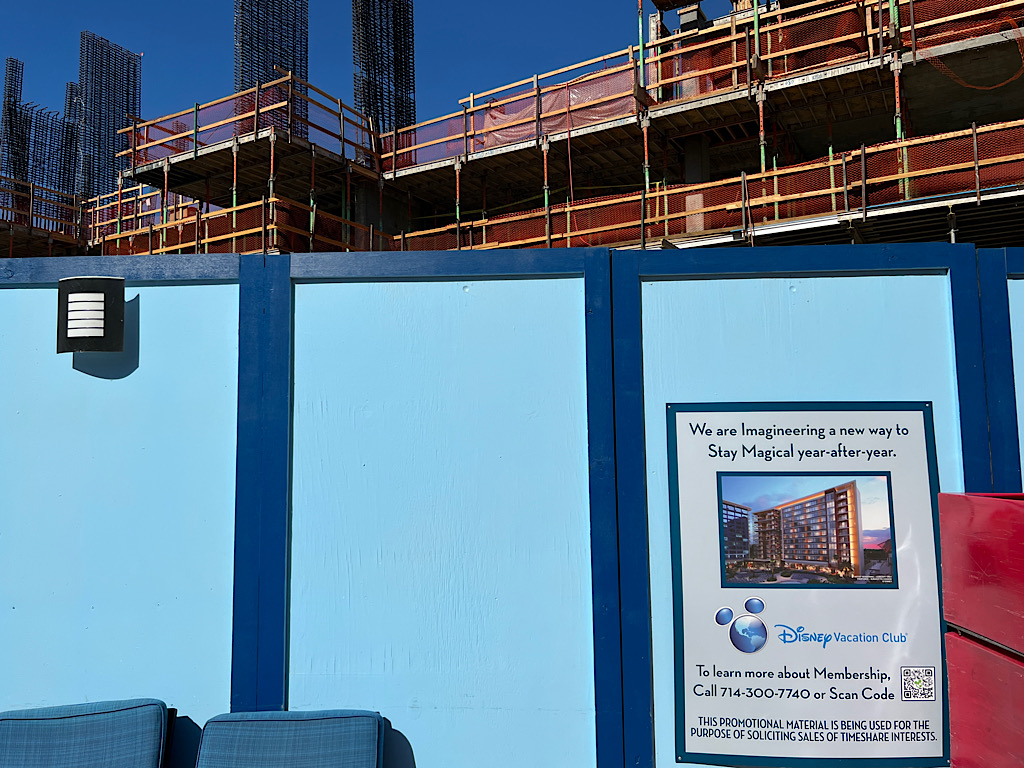 The new tower is located on the western side of the resort, perpendicular to the existing Frontier Tower (left below). Construction is clearly visible from the resort's pool area, as shown rising behind the monorail slide.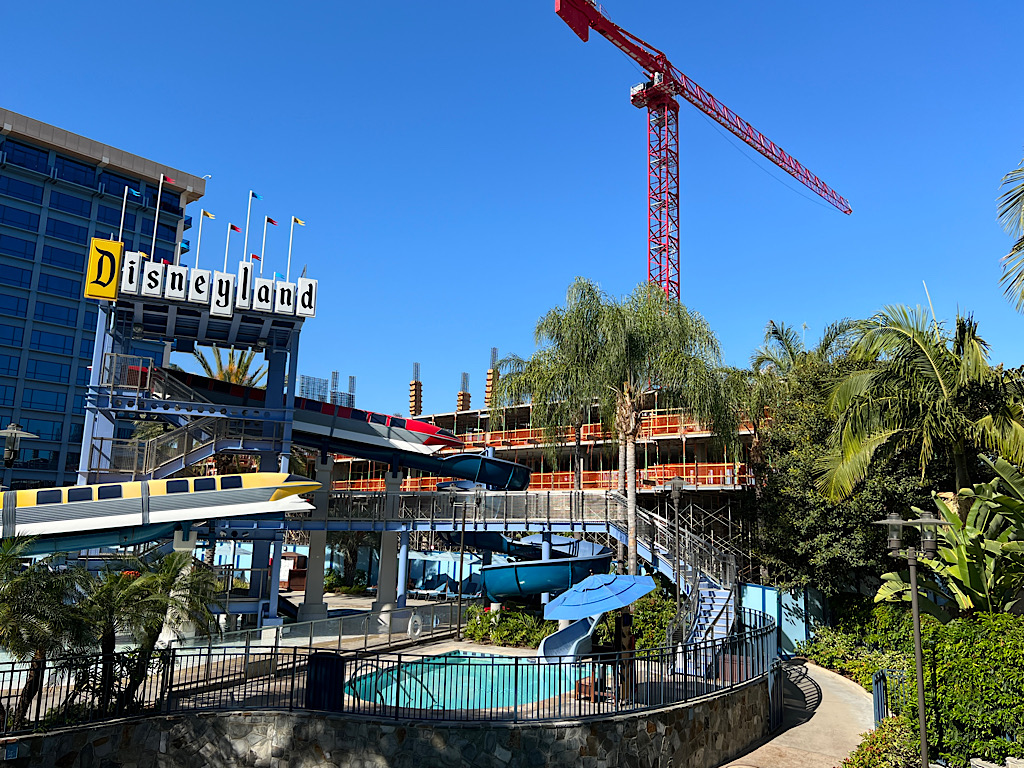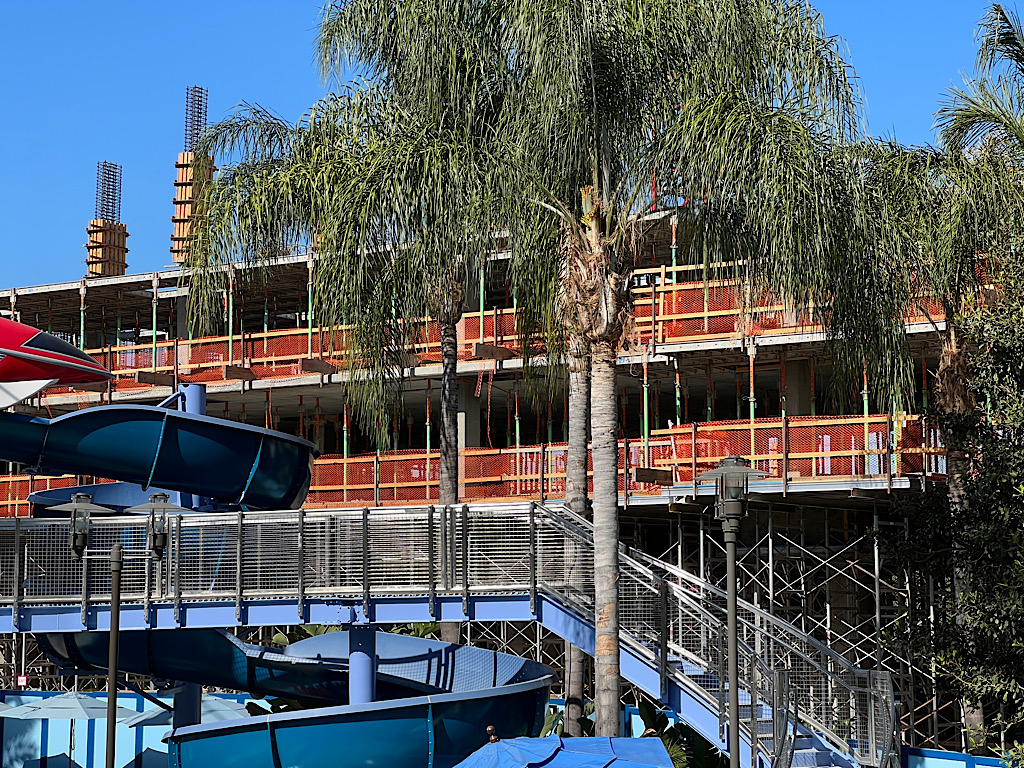 Walls currently line the exterior of the Frontier Tower. This space will eventually be home to an additional pool and splash pad which are part of the DVC resort project.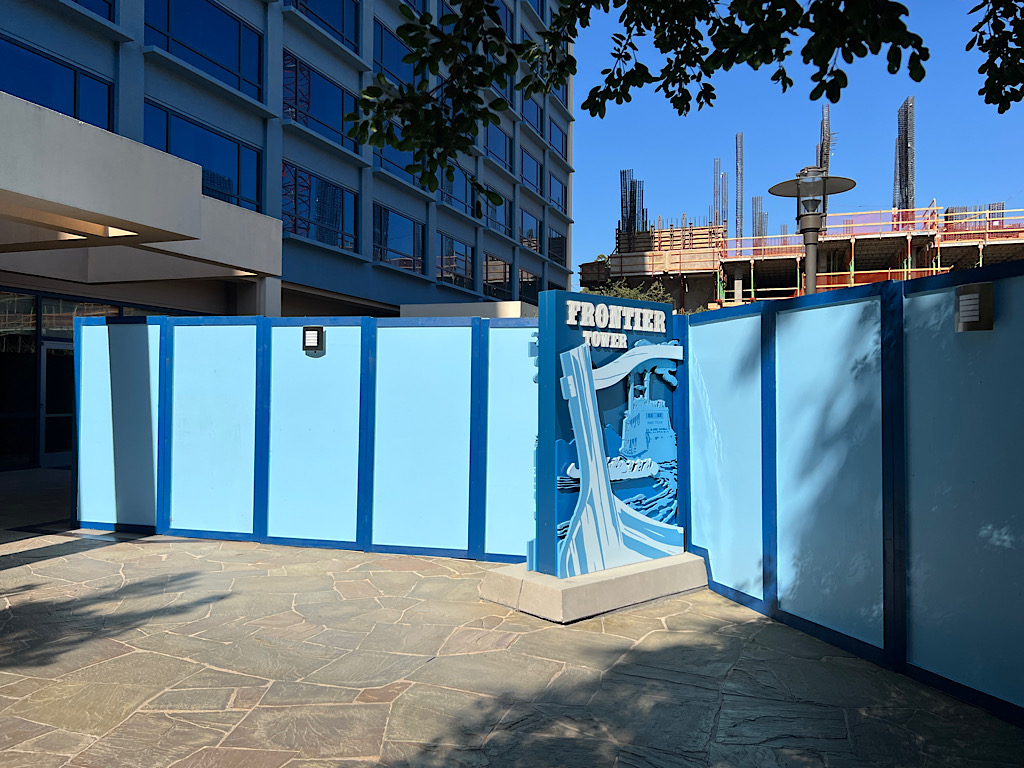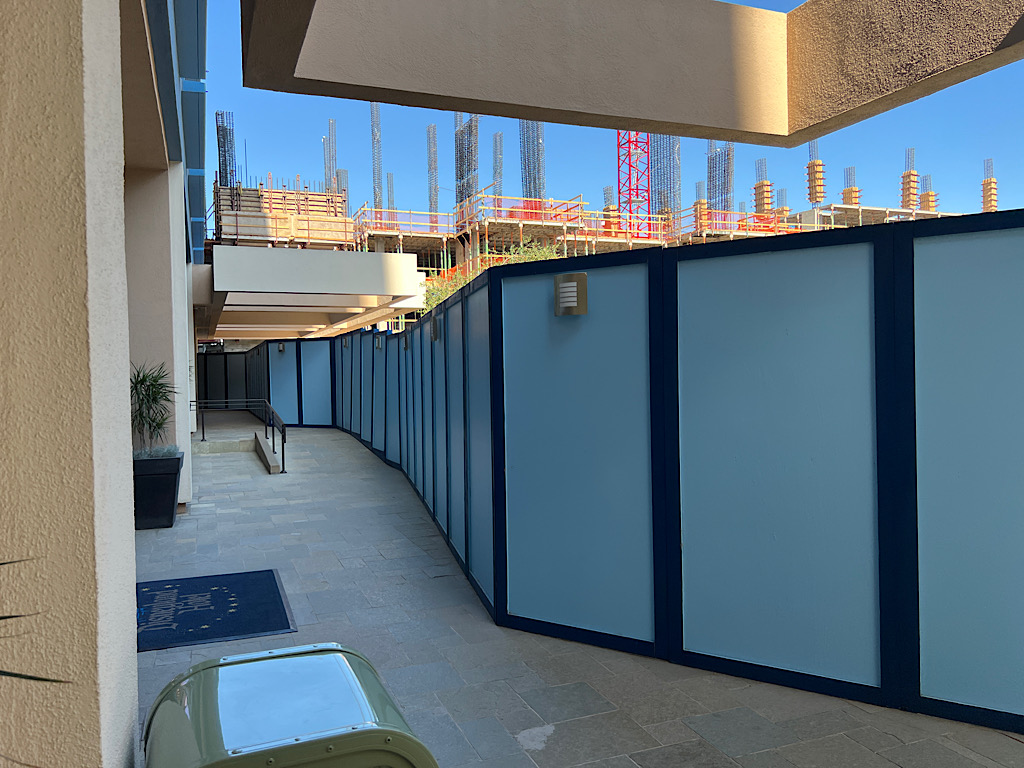 As of May 2022, the structure has risen to about 4 stories in height.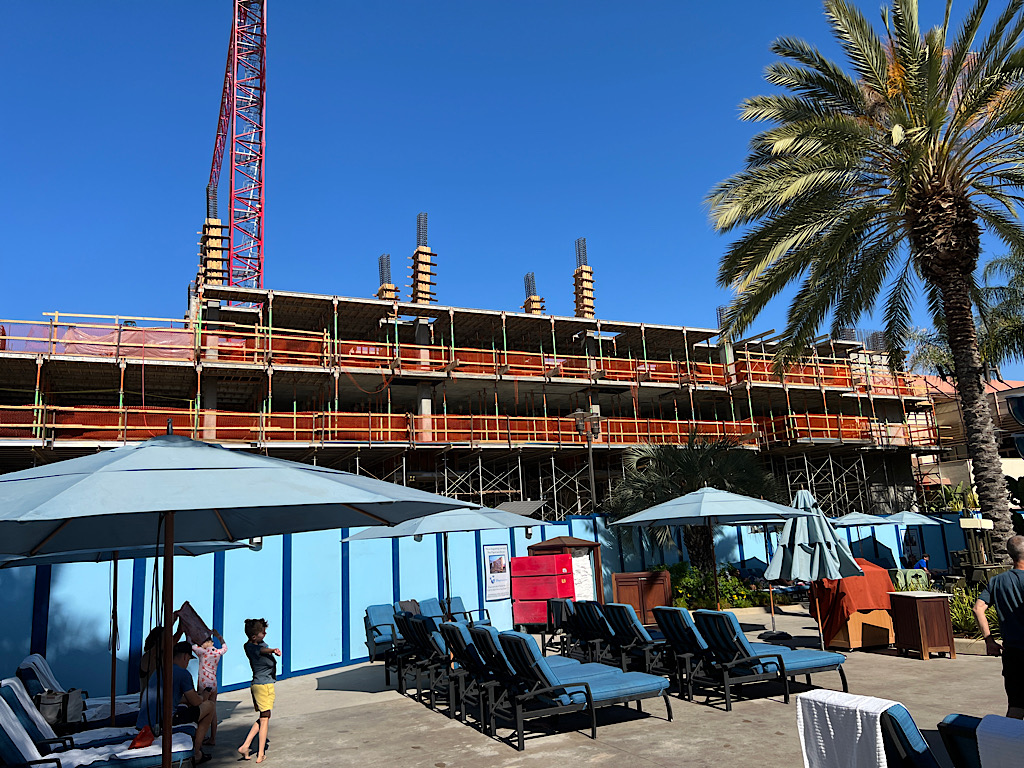 From inside the pool area, photos show the new construction continuing to rise. The new DVC tower will hold 350 villas spread across 12 stories. The vast majority will be Studio rooms.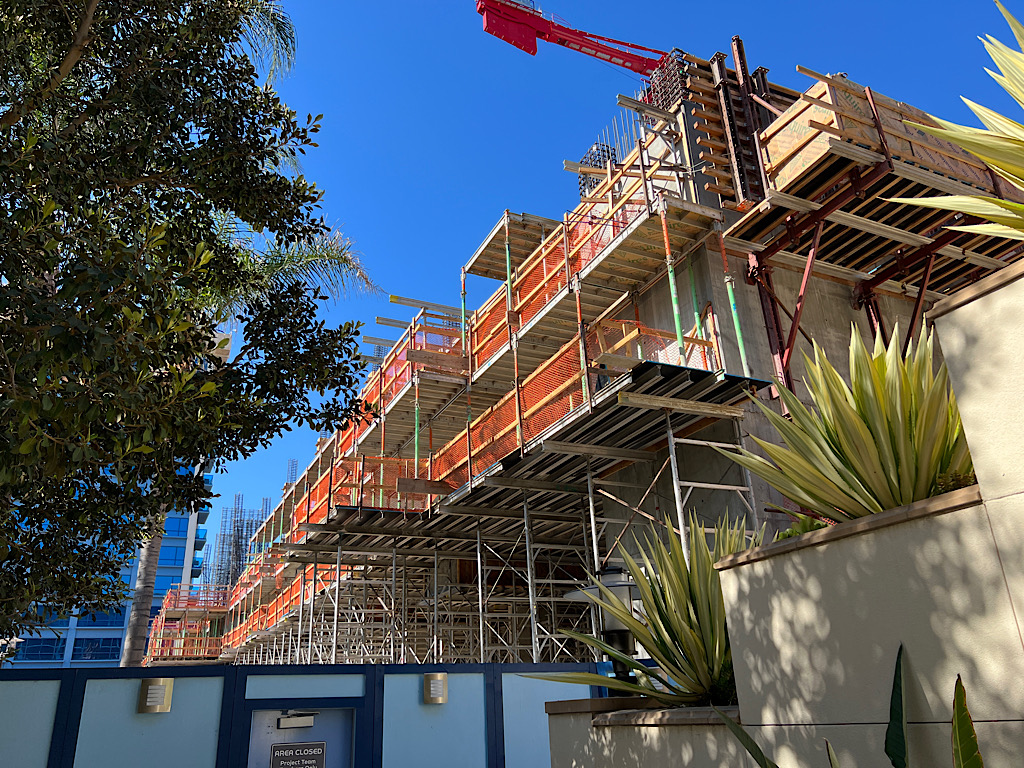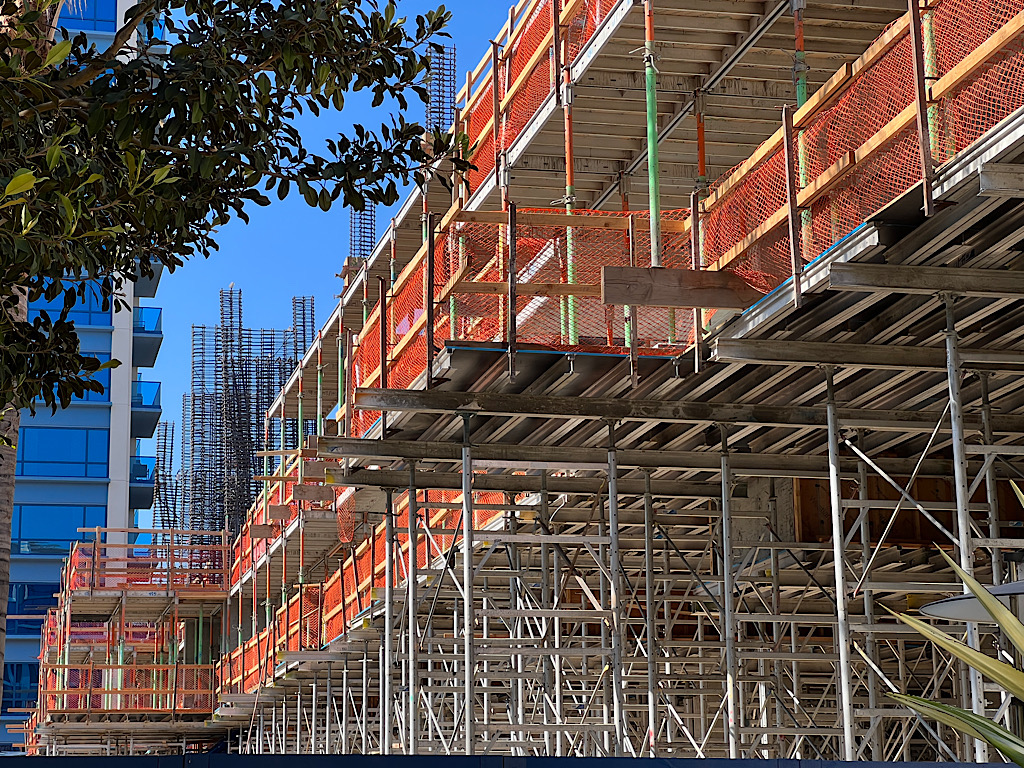 Villas at Disneyland Hotel is scheduled to open in late 2023. It will be the first Disney Vacation Club addition at Disneyland Resort in more than a decade, joining Villas at Disney's Grand Californian Hotel. No word yet on prices, points charts or on-sale dates.