Revisiting Ownership Status of Top of the World Lounge
In June 2011, Disney declared the Top of the World Lounge and Observation Area at Bay Lake Tower at Disney's Contemporary Resort, leading some to believe that the space is owned and supported by Disney Vacation Club members. But is that really true?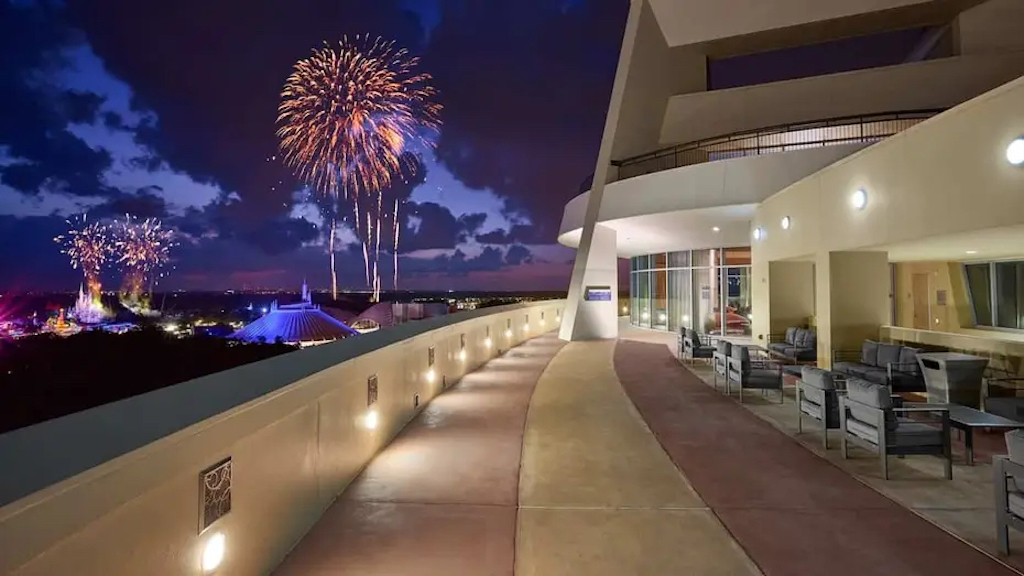 The Top of the World Lounge —TOTWL for short — and the contiguous Observation Area were the last pieces of real property at Bay Lake Tower to be declared into the resort's Condominium Association. In August 2011, after the declaration was recorded by the Orange County Comptroller, I wrote an article stating that "100% of BLT Declared" and that TOTWL is "considered part of the common area belonging to all Bay Lake Tower owners." The first statement is true but the second statement is not entirely correct.
TOTWL and Observation Area on the 16th floor were declared by Disney as a commercial unit for the Bay Lake Tower condominium. But they were not declared for the timeshare plan for Bay Lake Tower. This is the same approach followed for dining and retail spaces at all Disney Vacation Club resorts. The original Public Offering Statement for Bay Lake Tower stated TOTWL and Observation Area were not accommodations or facilities of the Vacation Ownership Plan, as those terms are defined by the Florida Statutes, Section 721.05.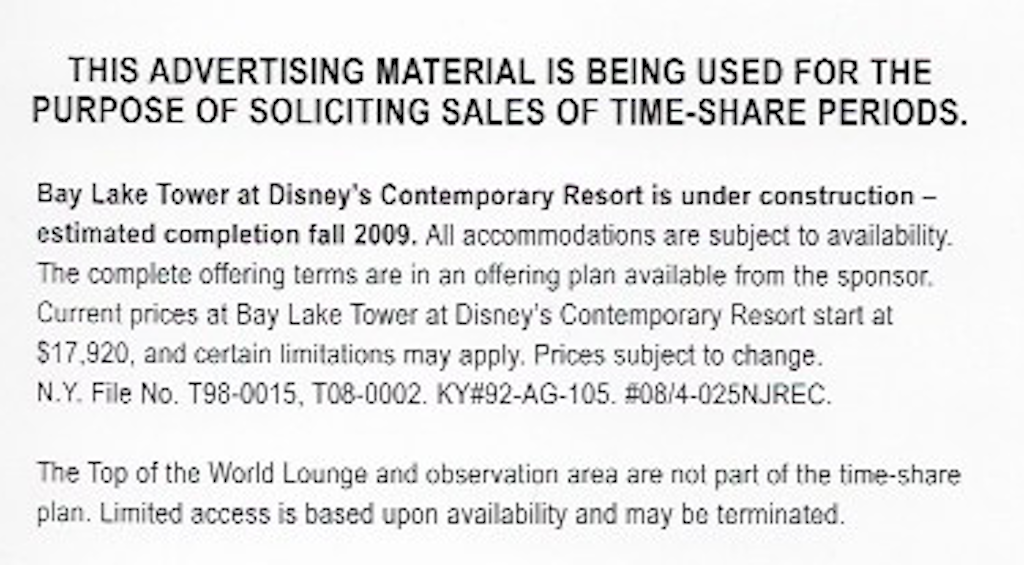 As such, the Bay Lake Tower DVC members have no ownership interest in TOTWL and Observation Area, or in any commercial unit at the resort. Furthermore, DVC owners do not derive any revenue from commercial units.
Since TOTWL and Observation Area are not part of the timeshare plan, Disney can, at its discretion, restrict access to those DVC members who qualify for Membership Extras, i.e.., the blue membership card.
Bay Lake Tower owners have always known, or should have known, that TOTWL and Observation Area are perks that could be modified or eliminated at any time. Disney informed buyers that TOTWL and Observation Area are made available as a courtesy to owners and their guests. Marketing literature and the Public Offering Statement state that TOTWL and Observation Area "including the facilities, amenities and services available in this area may be modified, supplemented, or terminated at any time without notice to, or the consent of any Owner."
Disney has made several changes to the admittance rules and use of TOTWL and the Observation Area since its debut:
August 2009: Upon resort opening, access was restricted to guests staying at Bay Lake Tower
July 2012: Access extended to all DVC members staying at any Disney resort
August 2017: Wine tasting seminars, painting classes offered during daytime
December 2018: Dining package debuts featuring dinner at The Wave and reserved fireworks seating in TOTWL
July 2019: July 4 lounge access limited to attendees of paid dessert party
March 2020: Lounge and observation deck close due to COVID-19 pandemic
July 2021: Outdoor obervation deck opens for the first time post-pandemic for July 4 fireworks
July 2022: Indoor space officially reopens as Top of the World Lounge - A Villain's Lair
Disney Vacation Club recently introduced a nightly reserved seating plan dubbed the "Wicked Wind Down." For $55 per person, members receive a seat in the lounge and reserved space on the outdoor platform, along with their choice of appetizer, drink and dessert from the menu. The Wicked Wind Down is currently available through August 11, 2022 with additional dates expected.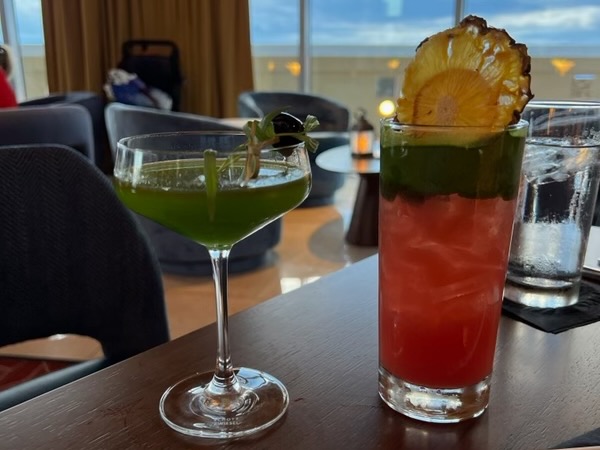 "Cursed Pirates" and "Mirror Mirror Moonshine" (courtesy mydvcpoints.com)
Members may visit most nights without securing reserved seats, but entrance is subject to capacity limits. Guests wanting access to the outdoor observation platform may be held in the Bay Lake Tower lobby until close to the scheduled fireworks presentation.
The lounge and deck are now available exclusively to owners (and their guests) who qualify for Membership Magic.
---
Wil Lovato is a contributor to DVCNews.com and has been a Disney Vacation Club owner since 2009. His DVC Home Resorts include Copper Creek Villas, Bay Lake Tower, Animal Kingdom Villas, and Aulani. He can be found posting on many Disney discussion forums under the username of "wdrl."