Disney Vacation Club will test a nightly member package at Top of the World Lounge - A Villains Lair including snacks and reserved seating for a fee.

(Photo courtesy @DisneyFoodBlog)
From July 11 through August 11, qualifying Disney Vacation Club members can take advantage of "Wicked Wind Down" at the exclusive lounge. For a fee of $55 per person plus tax and gratuity, members will receive a cocktail, appetizer and "sinfully sweet treat" from the lounge's new menu. The fee also incudes a reserved table inside the lounge and access to a "specially reserved area of the rooftop terrace" during the Magic Kingdom's fireworks presentation.
In order to participate, members must qualify for Membership Magic and have a current reservation at a Disney-owned resort using their DVC points. Contact DVC Member Services in order to make reservations. This offering is subject to daily capacity limits.
Plans call for additional dates to be added. Certain holidays and special events dates may be excluded.
(Photo courtesy @DisneyFoodBlog)
General access to the lounge begins on July 11, 2022. Access is free to qualifying members. Reservations are not offered and all seating is available on a first-come, first-served basis. The lounge is available from 6:00 to midnight daily with check-in beginning at 5:45pm in the Bay Lake Tower lobby.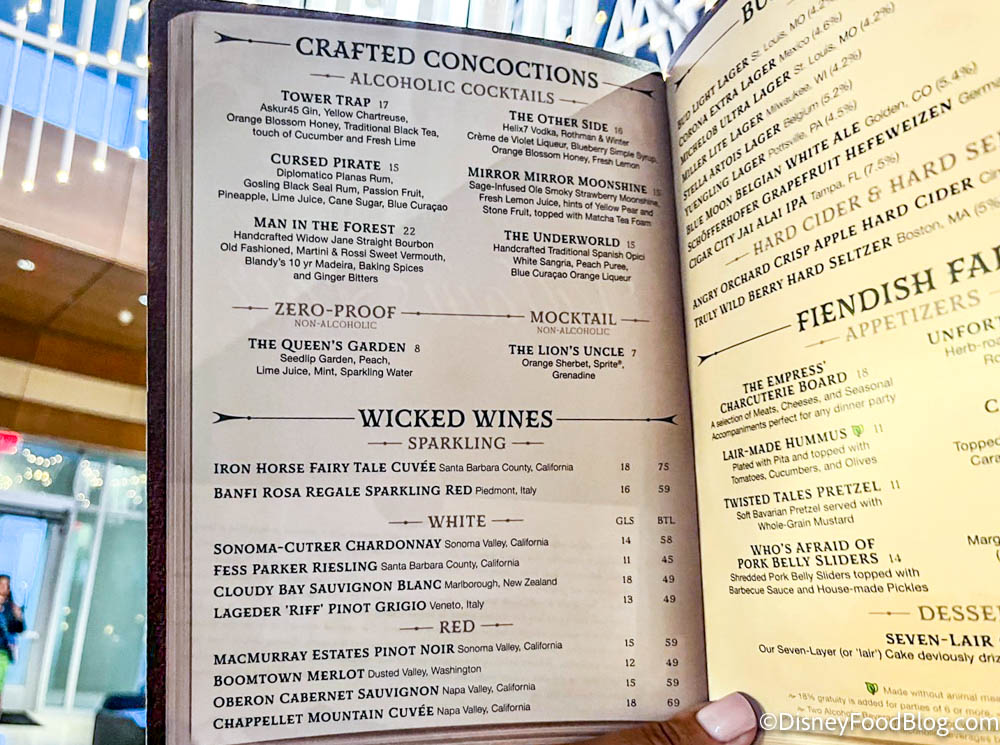 (Photo courtesy @DisneyFoodBlog)
Disney Vacation Club recently previewed some of the changes coming to Top of the World Lounge - A Villain's Lair as it reopens in the coming days. Check out the complete coverage of the event courtesy of the Disney Food Blog.
BLOG COMMENTS POWERED BY DISQUS