Paid Event Returns to TOTW Lounge on New Year's Eve
On December 31, 2019, Disney Vacation Club members will not have complimentary access to the lounge high atop Bay Lake Tower at Disney's Contemporary Resort.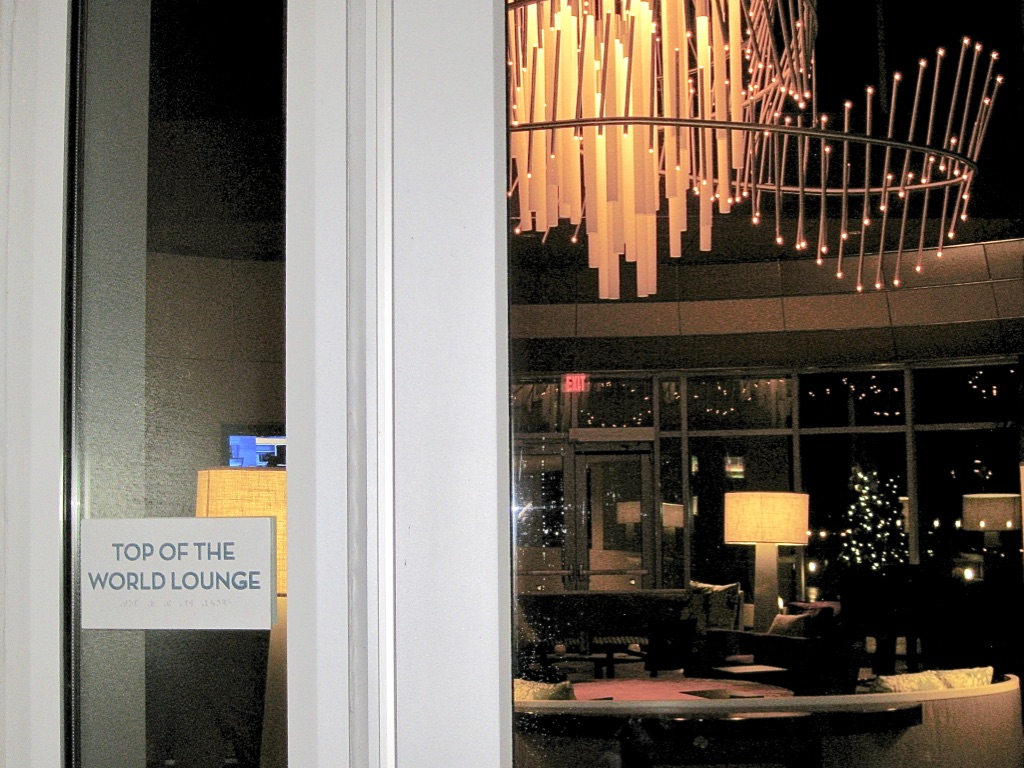 On New Year's Eve 2019, Top of the World Lounge will be available only to DVC members paying to attend a private event. This comes on the heels of a similar July 4 event which saw DVC owners, including registered guests at Bay Lake Tower, blocked from accessing the lounge unless they had paid for an event ticket.
Dating back to Bay Lake Tower's 2009 opening, DVC owners have enjoyed varying levels of nightly access to the Top of the World Lounge. Initially the lounge was available exclusively to resort guests. After several years, lounge usage expanded to all DVC members staying on Walt Disney World property. However, recurring blockout dates were established on July 3 & 4 and December 30 & 31 during which the lounge was only available to Bay Lake Tower guests due to expected high demand.
The DVC website was recently updated to confirm that the lounge will be closed for private events on July 4 and December 31. Blockout dates remain on July 3 and December 30, with access restricted to resort guests only.
Back on June 11, DVC announced plans to host a private event on the night of July 4, 2019. For $99 per person, members received access to the lounge to enjoy the Magic Kingdom's Independence Day fireworks display, along with light snacks and beverages. A similar event is presumably in the works for December 31.
The July 4 restriction seems to have caught some hotel guests off-guard. According to online reports, many resort guests did not hear about the change until they visited the resort lobby on July 4, expecting to be granted immediate access to the lounge. Some were reportedly offered access to the outdoor viewing platform--with no snacks or beverages--for a rate of $49 per person.
Those with Bay Lake Tower reservations over New Year's Eve are advised to adjust their plans accordingly.