Djuan Rivers, 3 Others Honored on Main Street USA
The opening day Vice President of Aulani, a Disney Resort & Spa received a window on Main Street to honor his years of service to The Walt Disney Company.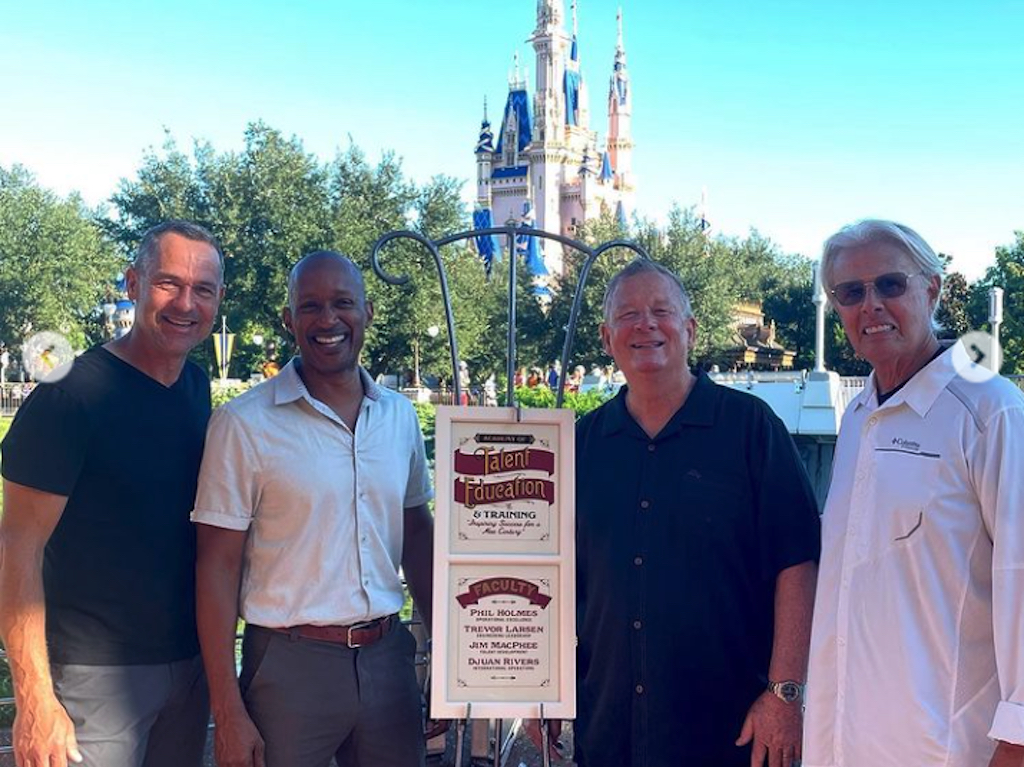 (Photo credit Jeff Vahle)
Djuan Rivers, Phil Holmes, Trevor Larsen and Jim MacPhee are among the latest group of Disney executives to be named on a window on Main Street U.S.A. President of Walt Disney World Jeff Vahle shared photos from the event via his Instagram account.
The two-pane tribute is a faux advertisement for the "Academy of Talent Education & Training" whose slogan is "Inspiring Success for a New Century." Below is a list of faculty members which includes Phil Holmes (Operational Excellence), Trevor Larsen (Engineering Leadership), Jim MacPhee (Talent Development) and Djuan Rivers (International Operations.)
For decades, Disney has used the windows on Main Street to post tributes to leaders who were integral to the success of theme parks or the company itself. The windows give the appearance of advertisements for businesses housed on the upper stories of the buildings which line Main Street.
Rivers was brought to Aulani in 2008 while it was still early in its construction phase. He remained there until 2012, departing several months after the resort's initial opening. His career also included stints as the head of Disney's Wilderness Lodge, Downtown Disney and Disney's Animal Kingdom theme park. Rivers announced his retirement in early 2021 after 30 years with the company.