Meet Goofy's Son Max at Aulani
Goofy's offspring is now making appearances at Aulani, a Disney Resort and Spa.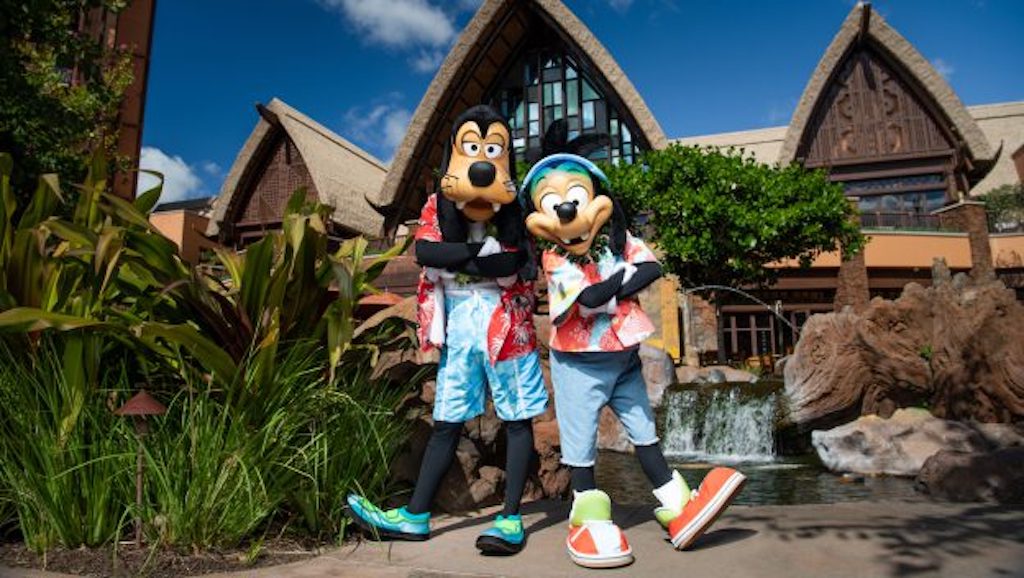 Goofy and Max (copyright 2020 Disney)
Goofy's son Max can now be seen hanging with his pop during a variety of activities at Aulani. The pair are available for meet & greet opportunities around the resort. They can also be seen at Auntie's Beach House, participating in a number of kid-friendly activities.
One of those activities is "Surf's Up! A Surfin', Fishin' and Dancin' Party." The event features games and activities for kids ages 3 to 12. Additional details are available at the resort. There is a modest charge for participation in the party.
Disney also revealed that Aulani was named the Best Family Hotel in the USA in the 2020 U.S. News & World Report rankings. The hotel was awarded a Gold Badge based upon feedback from guests and travel experts.
The hotel was named #154 on U.S. News full list of the best hotels in the US.