Halloween Events Planned for Aulani
This fall, Disney has a wide range of Halloween-themed special events planned for guests at Aulani, Disney Vacation Club Villas.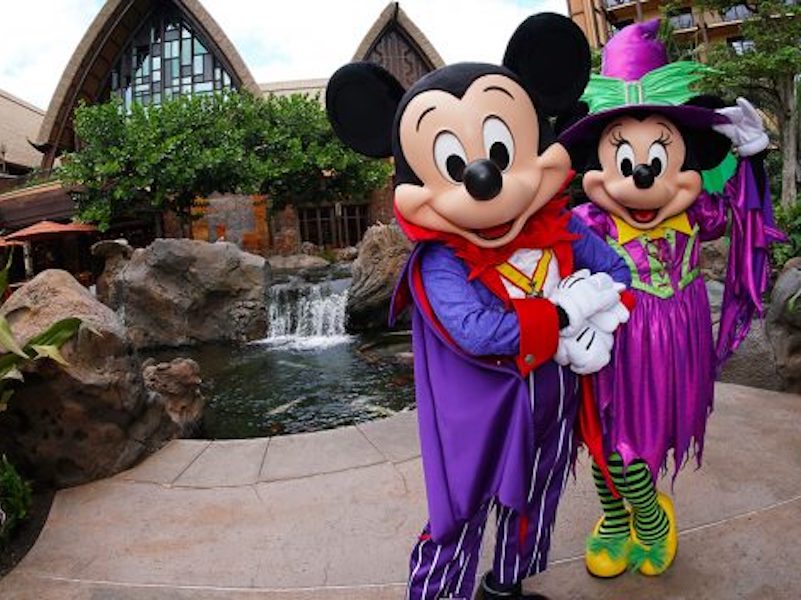 In the weeks leading up to Halloween, Aulani will be celebrating with a variety of events for the entire family. Most of the activites are complimentary to resort guests. Among the scheduled events are:
'Ohana Pumpkin Carving Contest - October 29-30, 2018: Participants receive their own pumpkin to carve, carving tools and stencils and a glow sitck & tea candle. There will also be a photo opportunity with a Disney charatcter in Halloween garb and a voucher for a 5x7" print. This event is priced at $60 per family with a 15% discount for Disney Vacation Club owners.
Halloween Aloha-Style Dance Party - October 21 and 31, 2018: Hosted on the Hālāwai Lawn, attendees will enjoy face painting, crafts, games and dancing with Disney friends.
Keiki Pumpkin Decorating - October 27-28, 2018: Kids can decorate their own mini pumpkin. Tools and decorating supplies will be provided.
'Ohana Halloween Movie Nights - October 8, 15 & 29. 2018: Family-friendly Halloween films will be presented on the Hālāwai Lawn.

Aulani Resort Trick-or-Treating - October 31, 2018: Resort huests and DVC Members staying at Aulani Resort for the night can trick-or-treat at locations throughout the Resort. Maps to the trick-or-treat stations will be distributed on the Hālāwai Lawn.
Additional sessions will be offered including Halloween cookie decorating. Refer to the Daily 'Iwa for a complete schedule and additional details.