Aulani Hosts 'Moana' Experience
There are a number of places to find Moana when visiting Aulani, a Disney Resort & Spa including a new premium character experience.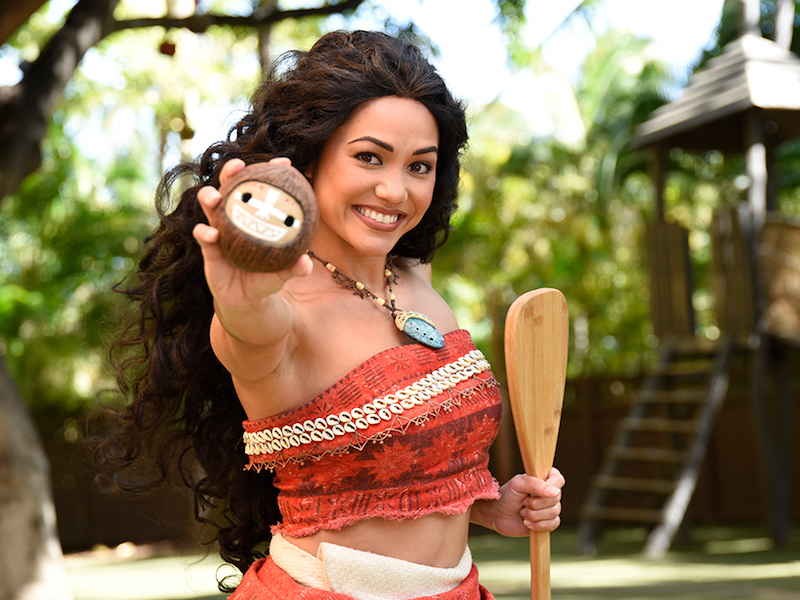 Moana (copyright Disney)
"Kalkamora Chaos with Moana" is a 90-minute interactive encounter hosted at Aunty's Beach House. During the session, participants learn to play children's games from Hawai'i including "Kalkamora Relay" from Moana's home island of Motunui.
Space is limited and reservations are suggested. To book, call 808-674-6200. There is an additional fee for this premium encounter.
Guests can also join Moana and resort storyteller "Uncle" for Kahakai Canoe Racing. The activity includes discussing the importance of the canoe, building a model wa'a and racing models in the lagoon.
After dark, Moana and Uncle share stories during Mo'olelo Firepit Storytelling, and Moana also makes an appearance during the KA WA'A luau.