Let's Talk About Disney's Animal Kingdom Lodge
If you're headed to Disney's Animal Kingdom Lodge soon, you'll want to check out this extensive resort overview. And if you're ready for some post-COVID travel, consider a behind-the-scenes look at Walt Disney's California.
Episode 64 of the Let's Talk Dis podcast offers a look at Disney's Animal Kingdom Lodge. Disney Vacation Club villas are an integral part of what is the largest Walt Disney World deluxe resort. From the unique savanna, to multiple dining venues and a massive pool, Animal Kingdom Lodge has something to offer the entire family.
This episode can be streamed at LetsTalkDis.com or search for "Lets Talk Dis" on Stitcher, iTunes and other podcast aggregators.
Also, podcast hosts Jeff and Sandy are sponsoring a week long Backstage Magic tour of Disney's California facilites in February 2022. The Adventures by Disney trip includes visits to many iconic Disney locations including Walt Disney Imagineering, Walt Disney Studios & Archives, Jim Henson Studios and even a VIP trip to Disneyland.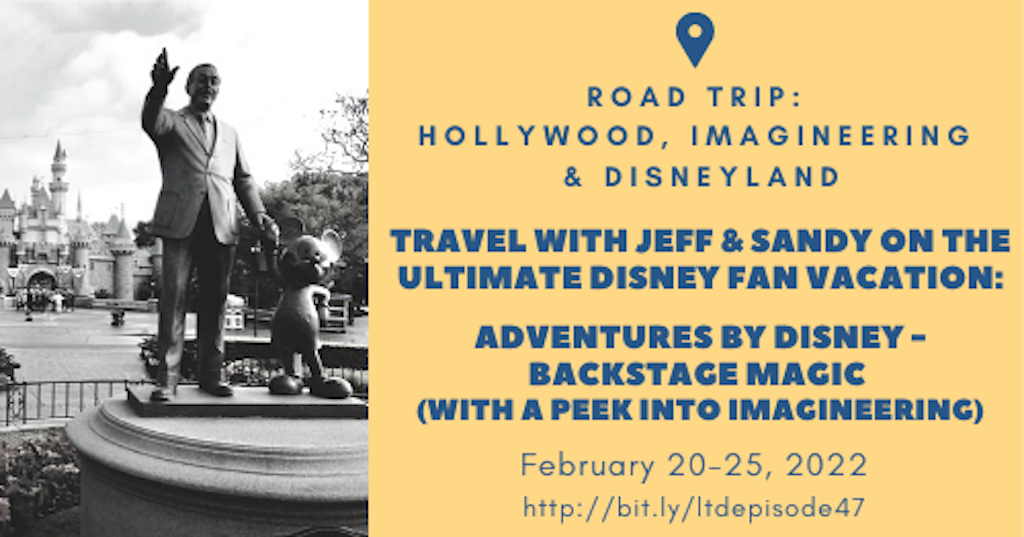 For complete details visit Letstalkdis.com or www.ezdisez.com.