Jambo House Not On List of Resorts Reopening June 22
Updated information posted to the Walt Disney World website lists all of the Deluxe Villa Resorts reopening on June 22. One Disney Vacation Club property does not appear.
Earlier this week we reported about the lack of availability at Disney's Animal Kingdom Villas - Jambo House. According to the Disney Vacation Club member website, no rooms are currently available for member booking through the end of 2020.
Website oddities are not unheard of for Disney, however there is now more evidence that Jambo House may not reopen anytime soon. On a webpage entitled "Disney Resort Hotels: Know Before You Go", (LINK) Disney indicates that "select Deluxe Villa Resorts and Disney's Fort Wilderness Resort & Campground" will reopen on June 22. The complete list includes Bay Lake Tower, Disney's Beach Club Villas, Kidani Village and every other DVC destination at Walt Disney World, except for Jambo House.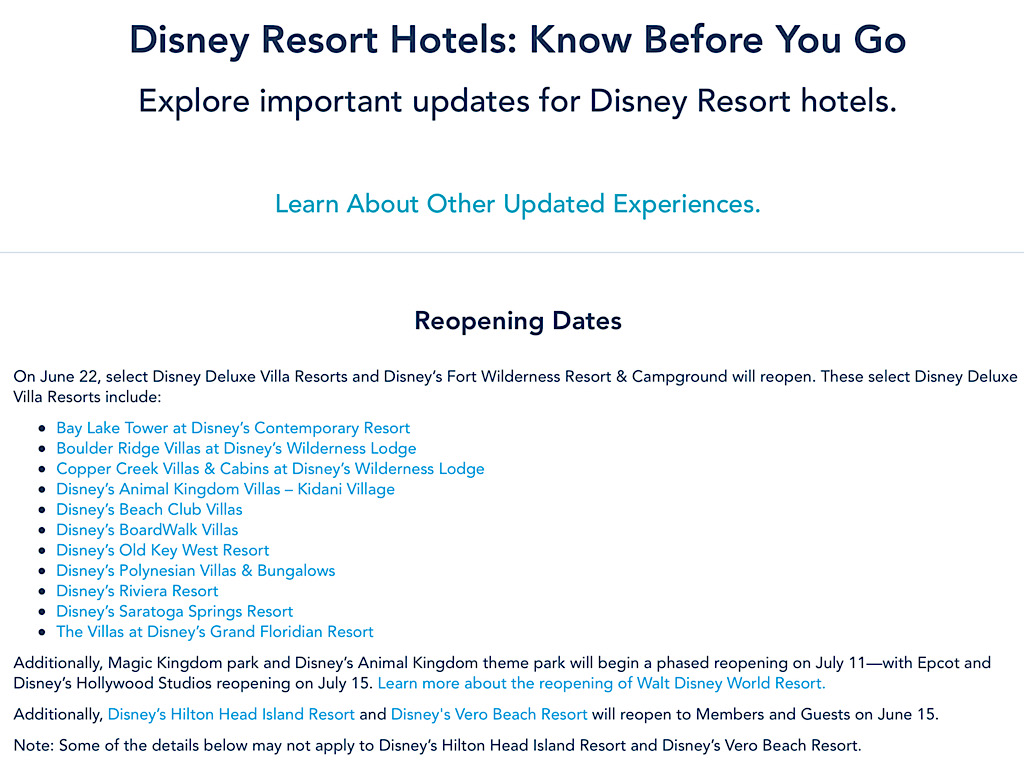 With only about 130 villas, Jambo House is the second smallest DVC destination at Walt Disney World after Villas at Disney's Grand Floridian Resort & Spa.
Oddly Jambo House restaurant The Mara appeared on a list of dining venues to which Cast Members have been recalled to work. Plans may call for limited access to the building, or some form of carry-out / delivery food service.
Guests holding reservations for Jambo House would presumably be moved to Kidani Village, or offered accommodations in other DVC resorts with availability. Kidani Village does not have Value or Club Level accommodations. However, Disney does not plan to immediately open any club lounges as it resumes operations following the COVID-19 closure.
At this point we can only speculate as to possible reasons for shuttering Jambo. Disney may be unwilling to open the 1500 hotel rooms, meaning that DVC would bear the full burden of operating the facility for just 130 villas. Other possibilities include housing for the National Basketball Association or Major League Soccer as athletes look to resume their seasons at Disney's Wide World of Sports complex.
h/t @ScottGustin