Or is it merely coincidence that Disney's Animal Kingdom Lodge Jambo House has zero availability through the end of 2020?

Update 6/2 10:45am: Keith Smith reporting that Disney's Coronado Springs Resort is the frontrunner to host the NBA, but "other Walt Disney World resorts remain under consideration" at this time.
Back in April, NBA blogger Keith Smith floated the idea of the National Basketball Association using Walt Disney World as a "bubble" site to complete its 2019-2020 season. The idea is that players, coaches, team staff, league staff and other essential personnel would be sequestered for weeks, traveling only between a Disney hotel and Disney's Wide World of Sports complex as the season is completed. This degree of isoloation--in addition to ample testing--would help stave off COVID-19 as the league is able to crown a champion.
The idea apparently resonated with both league and team executives, and is on the verge of being approved by league Commissioner Adam Silver.
One detail that has not been addressed is exactly which Disney resort would be used to house the teams and other personnel. We may now have an answer to that question.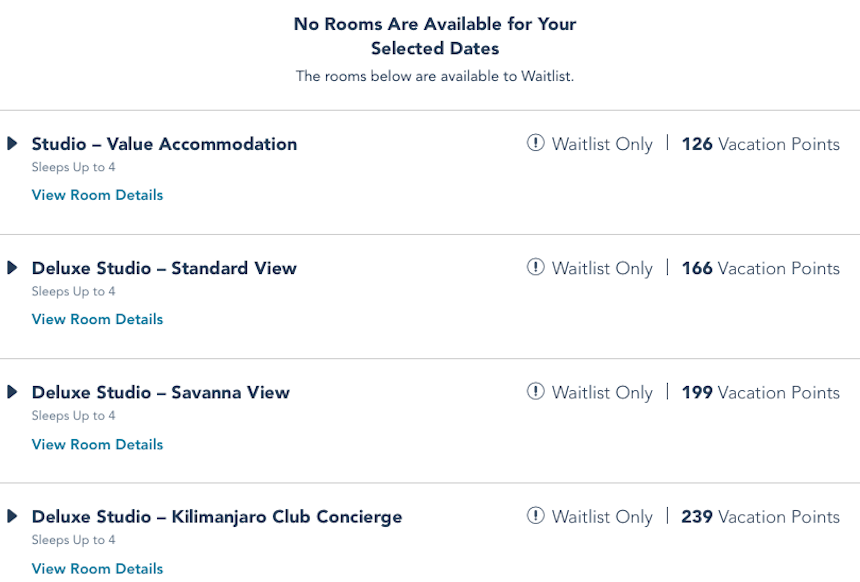 Jambo House Availability
At some point today, every available room at Jambo House was removed from the Disney Vacation Club online reservation system through the end of 2020. From the planned June 22 reopening of the resort through December 31, 2020, there is zero availablity in any view or room type at Jambo House.
This includes dates in late June--before the theme parks reopen--when virtually every other resort and view combination is currently available including Standard View Studios at Disney's BoardWalk Villas and One or Two Bedroom Villas at Disney's Beach Club Villas.
In order to create a true bubble situation, Disney Vacation Club members holding reservations for Jambo House would have to be relocated to different resorts. It's an interesting move considering we're coming off a 3-month closure during which members will have lost more than 15 million points worth of capacity across the 15 DVC resorts.
Legally, both Jambo House and Kidani Village are part of the same condominium association, so Disney could not be accused of completely blocking access to owners.
Disney's Coronado Springs Resort has long felt like a better fit due to factors like the absence of DVC villas, newer guest rooms, convention facilities and the remote location, isolated from other hotels. Perhaps Disney IT challenges are to blame for the current lack of Jambo House availability.
On Tuesday, June 2, Smith confirmed that Coronado Springs is the current favored destination while other resorts have not been entirely ruled out. DVC may have taken steps to limit future reservations at Jambo House until a final decision has been made.
Other Walt Disney World resorts remain under consideration to host the NBA, but Coronado Springs offers the best package of rooms, resources and proximity to the ESPN Wide World of Sports Complex. Still a possibility that multiple resorts are used for the NBA, per WDW sources. https://t.co/chLQASo3qe

— Keith Smith (@KeithSmithNBA) June 2, 2020
Major League Soccer is also reportedly eyeing Disney as a possible bubble site for the continuation of its season.
The NBA has a conference call scheduled for Thursday, June 4 during which the commissioner's office will present its recommendations. The NBA Board of Governors is then expected to vote on whether or not to move forward. Plans are expected to include resumption of play in late July or early August.
BLOG COMMENTS POWERED BY DISQUS