Disney's Skyliner Resumes Operations
After being closed for more than a week, all three spurs of Disney's Skyliner are again transporting Walt Disney World guests.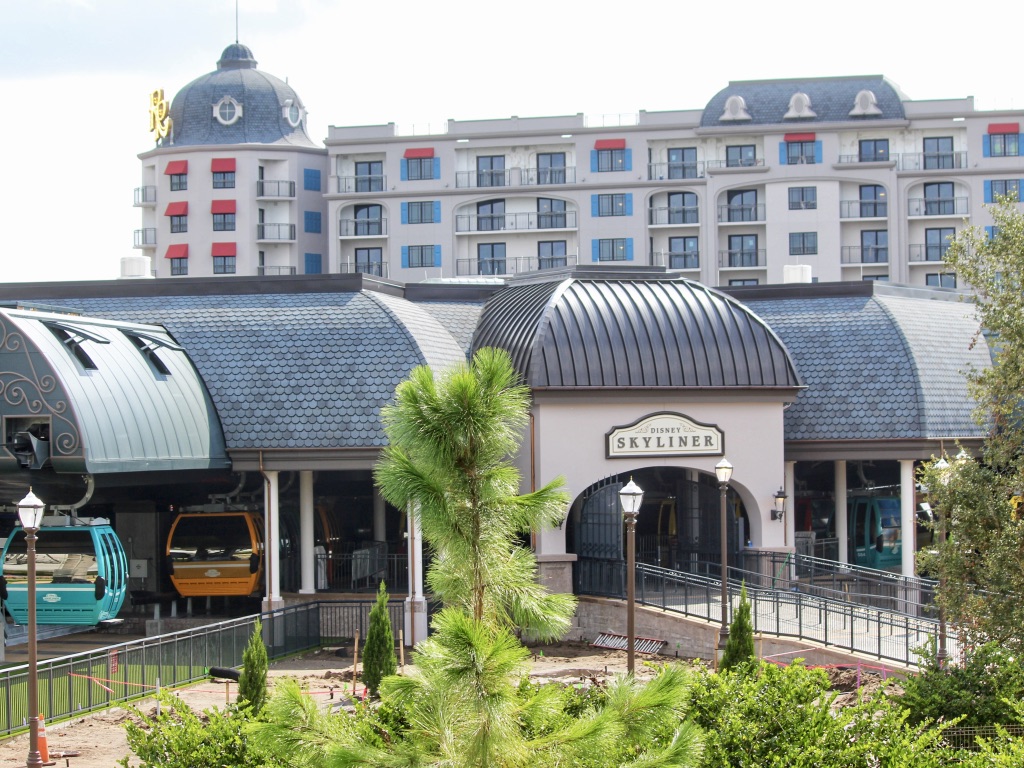 On the morning of Monday, October 14, Disney's Skyliner reopened following 8 days of unscheduled downtime.
The gondola system failed on the evening of Saturday, October 5th, stranding some riders for more than 3 hours. An apparent mechanical failure resulted in damage to several vehicles in the station at Disney's Riviera Resort. Emergency crews were called to evacuate several of the cabs which sail up to 60' in the air above Walt Disney World's roads and waterways.
The morning of Sunday, October 6th Disney announced that the system would remain closed indefinitely as they worked with a team from manufacturer Doppelmayr to resolve the issues. A statement issued by Disney reads as follows:
Following a complete review with the manufacturer, we've made adjustments to our processes and training, and we are improving how we communicate with guests during their flight with Disney Skyliner. We again offer our deepest apologies to the guests impacted by the malfunction that resulted in extended operating delays on Oct. 5.
Beginning today, guests may travel aboard Disney Skyliner from 8 a.m. to 10:30 p.m. However, system updates later this week will result in the following modified operating hours for Oct. 16-18:
Oct. 16: The Disney Hollywood Studios line will be closed while the other two lines will be available from 1 p.m. – 10:30 p.m.
Oct. 17-18: All lines will be open from 1 p.m. – 10:30 p.m.
Similar to ski lift systems, Disney Skyliner may slow or come to some stops during the ride, particularly when we need to accommodate guests who require additional time to load their cabin. We want to assure you that the comfort of every guest is important to us.
As a reminder, Disney Skyliner connects Epcot and Disney's Hollywood Studios to four Disney resort hotels: Disney's Art of Animation Resort, Disney's Pop Century Resort, Disney's Caribbean Beach Resort (and the forthcoming Disney's Riviera Resort, a Disney Vacation Club resort set to open Dec. 16, 2019).
We greatly appreciate your ongoing patience and understanding, and we look forward to welcoming you back aboard Disney Skyliner.