Friday Feature: A Visit to the BoardWalk Community Hall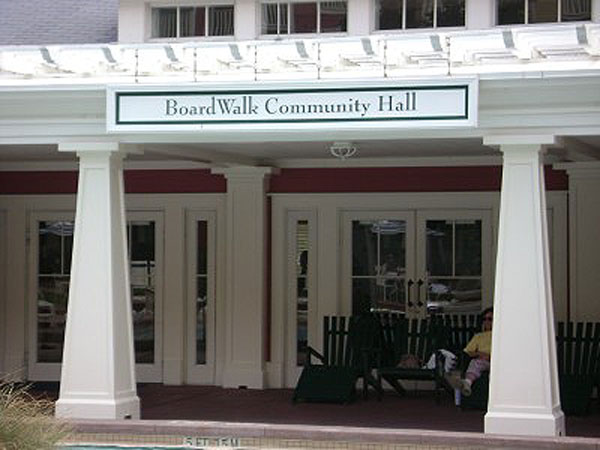 If you've never visited one of the DVC resort Community Halls, you are missing out on an experience that can only enhance your visit to Walt Disney World.
Today guest columnist "jiggerj" takes us inside her afternoon at the BoardWalk Community Hall, sharing details on some of the activities and perks provided to members...most available free of charge.
---
Earlier this month my family and I had the opportunity to spend a few hours just enjoying the amenities of the BoardWalk Community Hall and quiet pool. The "quiet" pool at the BoardWalk is just that...quiet. In contrast to the hustle and bustle of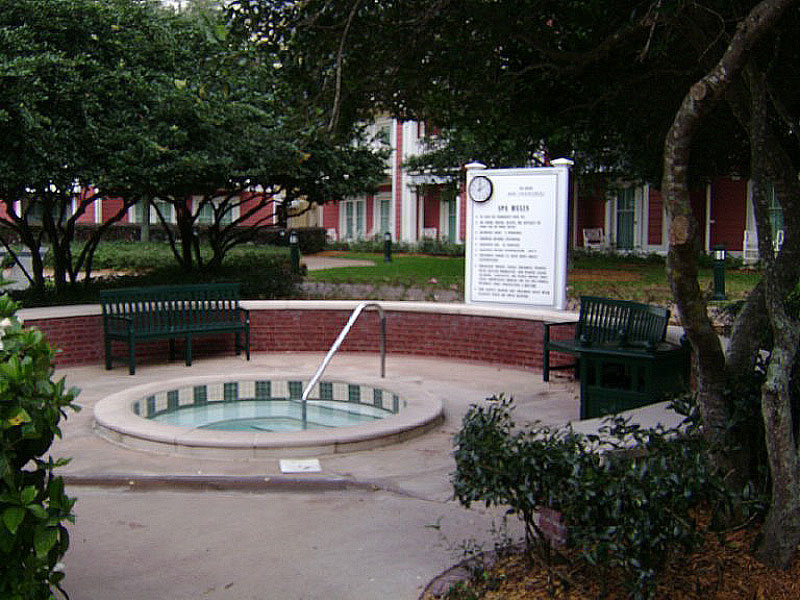 the busy Luna Park pool, the Community Hall pool is the perfect place to have a nice quiet swim, lay in a lounge chair to nap and/or read a book. And that is exactly what the few relaxing guests that were there were doing. This large "no frills" pool is easily handicapped accessible, is landscaped beautifully and features a large hot tub. In fact, during my 5 night stay I never encountered anyone in the hot tub! Clean pool towels and drop offs are readily available.
The Community Hall is located on the canal to Disney's Hollywood Studios on the Preferred side of the BoardWalk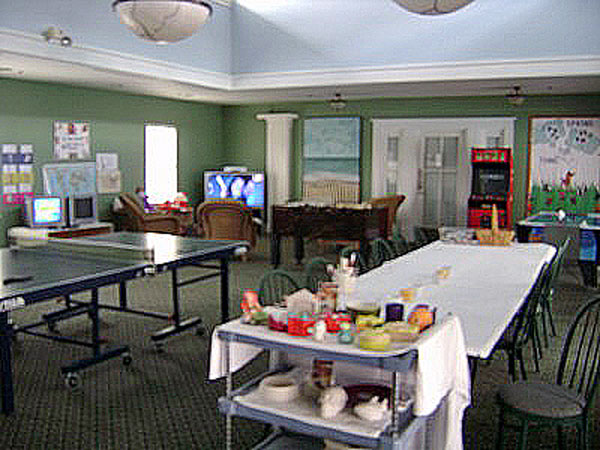 Villas. There is a great barbeque pavilion with a large charcoal grill. We met a fellow Disney Vacation Club member who was actually cooking out all his meals there during his visit!
A little tip I also learned is that Spoodles will deliver pizzas to the pool areas. What a great way to spend the afternoon!
As for the Community Hall you may think that it is really for our young DVCers. Not true! There were several adults that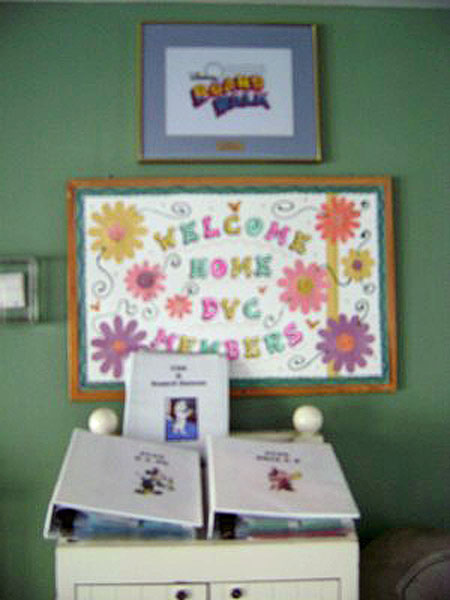 were enjoying Playstation, air hockey and foosball too! All free of charge.
Show your DVC member card to one of the great Cast Members they have and you have access of free DVD/VHS rentals. Rentals are due back the next day but they do have a drop off slot available if you tend to hit the parks early! The Community Hall is also where you pick up complimentary lifejackets and tennis rackets. Bike rentals are available here too, along with restrooms and resort telephones.
We participated in one of the many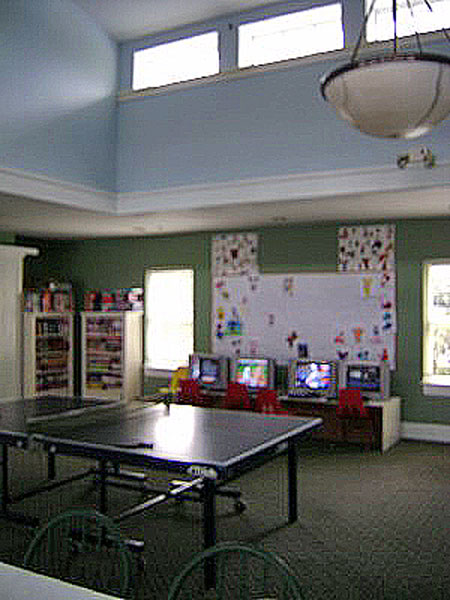 Community Hall events--"Make your own T-shirt." There is a fee for this particular activity, but it is discounted for DVC members! Supplied were the T-shirt, stencils and fabric paint. Might be a fun idea for an entire family to start a vacation making matching shirts!
The BoardWalk Community Hall is open from 9 am till 10 pm. The staff of Cast Members are more than helpful and friendly. So if you're looking for a little "quiet" time or actually lots to do- the BoardWalk Community Hall is the perfect place.