Disneyland Reopening Postponed
The planned July 17 reopening of Disneyland and Disney California Adventure has been postponed indefinitely.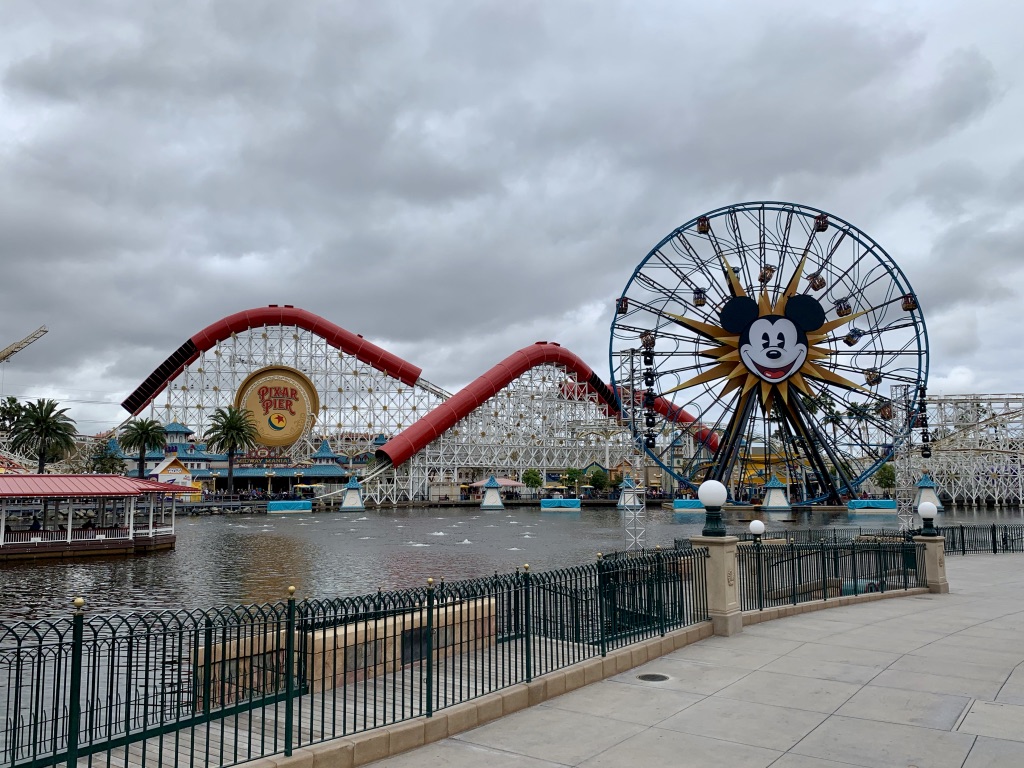 Disney officials have revealed that they will miss their target for reopening the California theme parks. In a statement, Disney blamed the delay on lack of reopening guidelines from the State of California."Given the time required for us to bring thousands of cast members back to work and restart our business, we have no choice but to delay the reopening of our theme parks and resort hotels until we receive approval from government officials."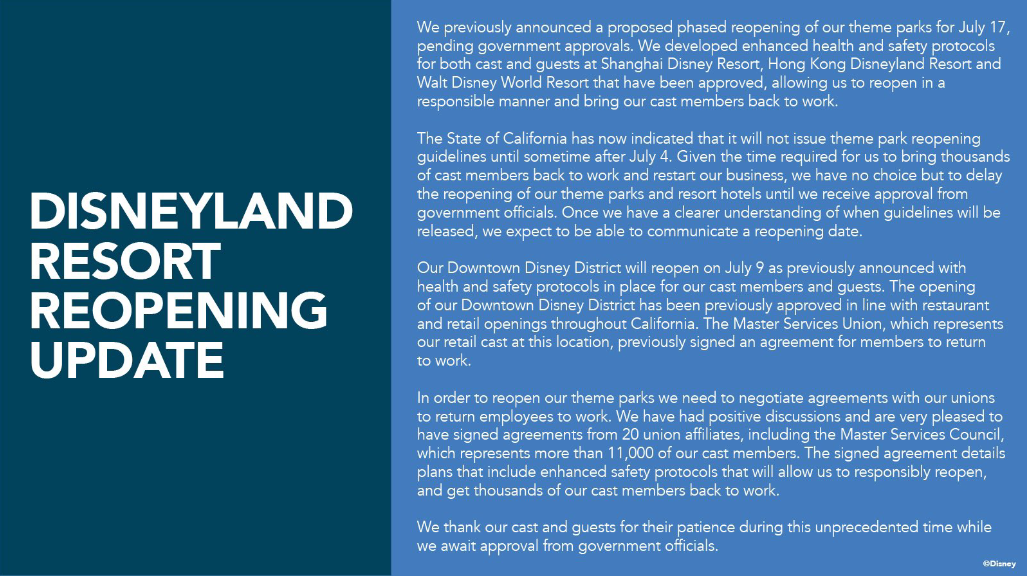 The state has indicated that guidelines will not be made available until after July 4. Disney feels they will not have sufficient time to negotiate return-to-work with various labor unions representing Cast Members.
Disneyland plans to move forward with the July 9 reopening of the Downtown Disney shopping district.
No word on whether this impact the reopening of Disneyland hotels, including the Villas at Disney's Grand Californian Hotel.