Disney MagicMobile Brings Park Entry to Smartphones and Watches
Walt Disney World's new MagicMobile service will allow guests to use their smart device's digital wallet for theme park entry.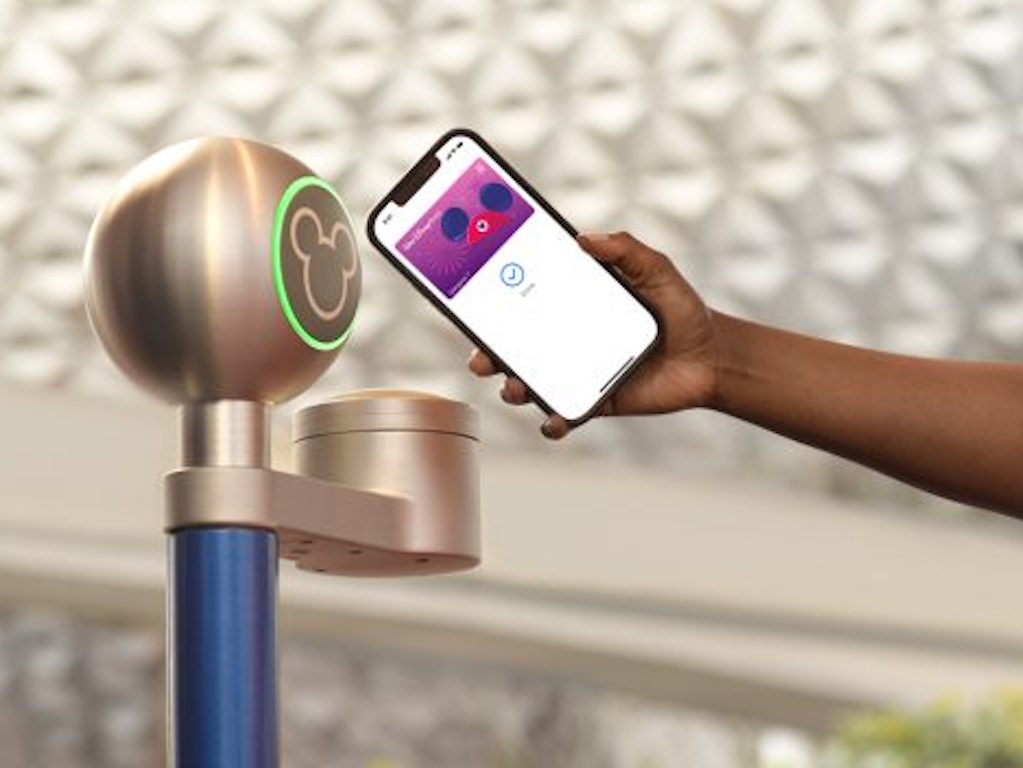 Disney has revealed its new MagicMoblie product, ostensibly a replacement for complimentary MagicBands which were elimiated at the start of 2021. Debuting first on Apple devices, MagicMobile will allow guests to add their theme park pass to a digital wallet on iPhones and Apple Watches. Per Disney's reveal: "It works like magic – most features will be available by just holding up your smart device near an access point, just like you do with a MagicBand."
MagicBands will continue to be offered with Disney promising "trendy new colors and fun designs." Earlier this week DVCNews previewed some of the pre-arrival options which are currently priced as low as $5.00 each. Included are two Disney Vacation Club MagicBands offered in pink and light blue.
MagicMobile, MagicBands and complimentary Key to the World cards may be used interchangably by guests. Also available is a digital room key, allowing Disney resort guests to access their hotel room or villa by using the Disney smartphone app.
Disney's announcement made no mention of FastPass+ which has not been offered since the theme parks reopened in July 2020 following the COVID-19 closure.
MagicMobile will launch in phases beginning later in 2021.