Shop Disney Parks App to be Shuttered
Disney is poised to shut down its redundant merchandise portal at the end of the month.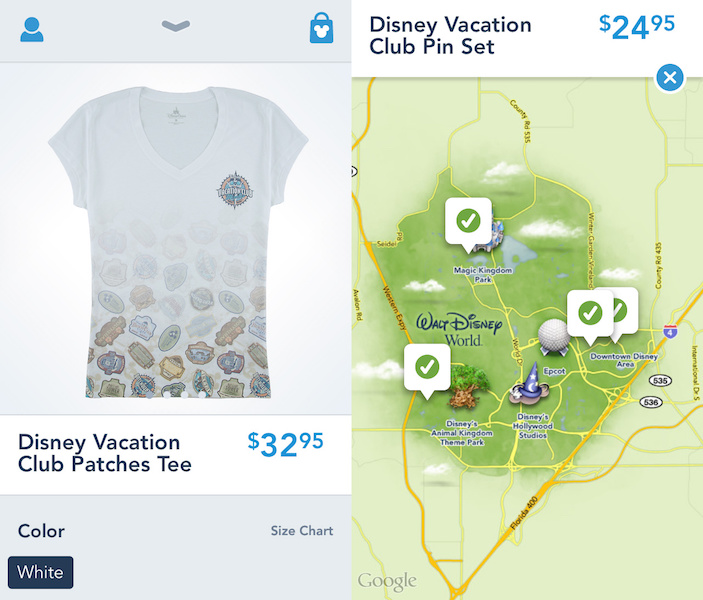 Back in the summer of 2015, Disney launched the Shop Disney Parks app. After years of maintaining theme park and resort exclusivity for most Disneyland and Walt Disney World merchandise, the app allowed fans to purchase a wide range of items from the comfort of their own homes. Additionally, its "Find on Map" feature helped guests identify the specific gift shops which stocked items around Disney property.
Disney even used exclusive purchase windows to encourage use of the app, like offering Disney Vacation Club 25th Anniversary merchandise for sale on the app up to a week before the same items were released in either the parks or Disney Store website.
But the stand-alone shopping app has run its course. The app will be shut down effective May 31, 2019. Disney theme park and resort merchandise will be available via shopDisney.com, the rebranded Disney Store web portal.
The on-site item locator has been added to the My Disney Experience app.
A wide variety of Disney Vacation Club merchandise, including a selection of customizable print-on-demand items, is already available from shopDisney.com.