2017 Theme Park attendance report issued
Riding high on Pandora: The World of Avatar, Disney's Animal Kingdom is now the third most visited theme park in the United States and sixth worldwide.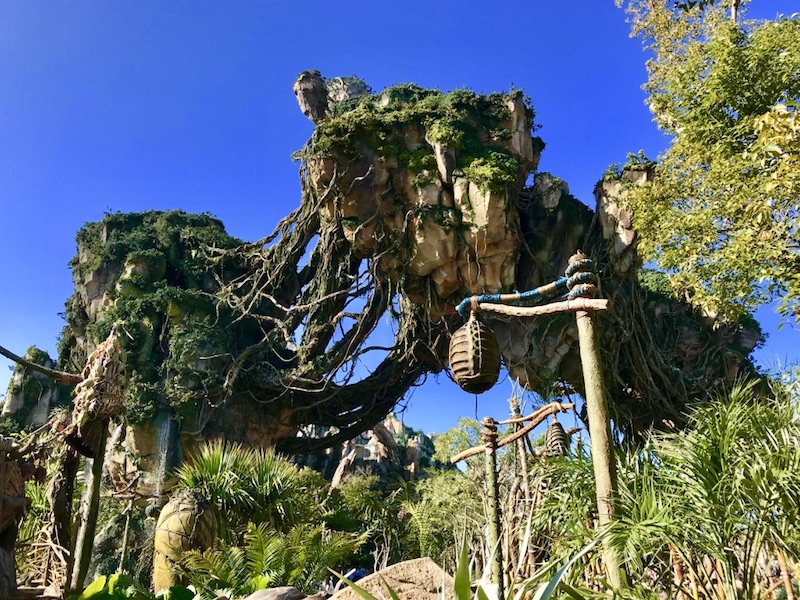 The Themed Entertainment Association (TEA) and AECOM have released their theme park attendance report for the 2017 calendar year. The big news is the performance of Disney's Animal Kingdom which saw attendance gains of 15.3% over 2016 and now trails just Walt Disney World's Magic Kingdom and Disneyland as the third most visited park in the US.
Collectively, the four Florida parks gained more than 2.1 million guests over 2016. This comes on the heels of a lackluter 2016 which saw Walt Disney World's attendance drop by roughly 300,000.
Attendance at the Magic Kingdom rose by .3% to 20.45 million, good enough to retain its title as the most visited park. Disneyland came in second with 18.3 million visitors, up 2%. Disney's Animal Kingdom clocked in with 12.5 million guests, edging out Epcot which rose 4.2% to 12.2 million admissions.
Disney's Hollywood Studios managed to retain its 5th place ranking despite losing another .5% drop to 10.72 million guests. Disney may see that trend reverse itself with the June 2018 opening of Toy Story Land.
Disney California Adventure rose to 7th place domestically--up 3% to 9.57 million--just besting Islands of Adventure at Universal Studios with 9.55 million visitors.
Domestic Top 10:
Magic Kingdom
Disneyland
Disney's Animal Kingdom
Epcot
Disney's Hollywood Studios
Universal Studios Florida
Disney California Adventure
Islands of Adventure
Universal Studios Hollywood
Knott's Berry Farm
Worldwide, the four Florida parks and Disneyland all ranked in the top 10 with California Adventure placing 13th. Shanghai Disneyland, in its first full year of operations, hit the list at #8 worldwide. Disneyland Paris rose 15% year-over-year to place 12th overall.
Worldwide Top 10:
Magic Kingdom
Disneyland
Tokyo Disneyland
Universal Studios Japan
Tokyo DisneySea
Disney's Animal Kingdom
Epcot
Shanghai Disneyland
Disney's Hollywood Studios
Universal Studios Florida
Disney's Typhoon Lagoon and Disney's Blizzard Beach experience a second straight year of declines, dropping 5% and 7% respectively. The two ranked first and second in attendance among U.S. waterparks while placing second and fourth on the worldwide chart. Universal's Volcano Bay debuted with 1.5 million visitors in just a partial year of operations, good enough for third domestically and sixth worldwide.
The complete Global Attractions Attendance Report is available on the AECOM.com website.